This is how you can make your summer vacation more environmentally friendly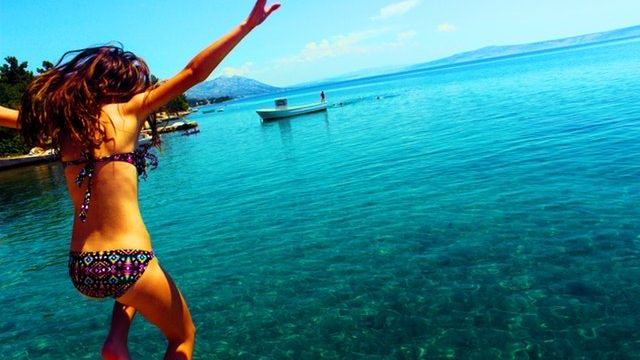 As summer quickly approaches, it's time to think about how you'll spend your vacation. For people who are conscious about being kind to the environment, then there are ways you can make your summer vacation more green. Many of them are simple tweaks you can make, without any major alterations to your overall trip. Often it is something as simple as switching to a hotel that is more green, or changing the way you normally fly.
The United Nations has decided that 2017 is the International Year of Sustainable Tourism for Development.
This will call for positive change to travel in terms of social inclusion, environmental protection and economic equality, according to The New York Times. There are many ways to go about this, and these ideas are really just brief jumping off points under a larger umbrella. It may take some extra research, but it will be worth it in the long haul.
One of the best and easiest ways to make your trip more green is to find ways to make your travel more environmentally friendly. According to the EPA (Environmental Protection Agency) 27 percent of annual greenhouse gas emissions come from transportation. Martha Honey, who is executive director of the Center for Responsible Travel (Crest) had a few ideas on how to cut down on this.
One of the biggest ones is to try and find an airline that uses more sustainable fuel or travel on nonstop flights where possible.
"Look for larger, more fuel-efficient engines. Try to travel on nonstops," Honey recommended to the NYT. "Going down and coming up creates more emissions. And where there are alternatives like trains and buses, do those. Try not to do short-haul flights." Companies like AdventureSmith Explorations and Wild Frontiers work the price of offsetting your carbon footprints into the charges.
Finding an eco-friendly place to stay is also important. The Global Sustainable Tourism Council is an independent non-profit that is described as the "policemen for the sustainable tourism industry," according to Honey. You can also check out the World Responsible Tourism Awards for places with better than average practices.
And never be afraid to ask a hotel about their environmental practices. According to Honey, recycling is a bare minimum of what a place can do, and even that isn't always the most sustainable. These are all very simple things to add to your decisions when planning a vacation. We only have one world, and we must do all we can to save her!