How long is the 2018 Olympics closing ceremony? You don't want to miss a minute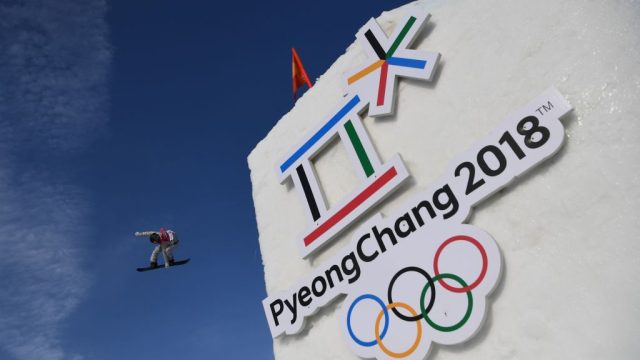 Sunday nights are hard. They mark the end of the weekend and the inevitable beginning of another work week. This Sunday may be harder than usual; it marks the end to an exhilarating 2018 Winter Olympics in PyeongChang. While it's hard to see all the fun and excitement come to an end (how did we live before figure skating?), the Olympics closing ceremony is gearing up to be memorable in its own right. Now the question becomes: Just how long is the 2018 Olympics closing ceremony?
The Olympics have been a staple of NBC's programming for a long time. The network has broadcast the Summer Olympics since 1988, and the Winter Olympics since 2002. This is scheduled to continue all the way through to the 2032 games. In short, NBC is banking big on the Olympics — and the 2018 Olympics closing ceremony has a lot of expectations to live up to.
It should come as no surprise that NBC is clearing a prime television spot for the final moments. So, how long is the 2018 Olympics closing ceremony? With 2.5 hours blocked off for the grand closing celebration, it looks like we'll have time for plenty of surprises in store.
Olympic figure skating commentators Johnny Weir, Tara Lipinski, and Terry Gannon are hosting what's shaping up to be a landmark event.
https://twitter.com/udfredirect/status/967538399853862913
The primetime coverage of the Olympics closing ceremony may start on Sunday, February 25th at 8 p.m. ET, but you can tune in throughout the day to catch up on all the action. And make sure to start watching at 7 p.m. ET for a special called Olympic Gold before the closing ceremony kicks off. It's a great way to round out an amazing Olympics, and sure to end your Sunday on a high note.