How long does eyebrow tinting last? Plus, everything else you need to know about this magical treatment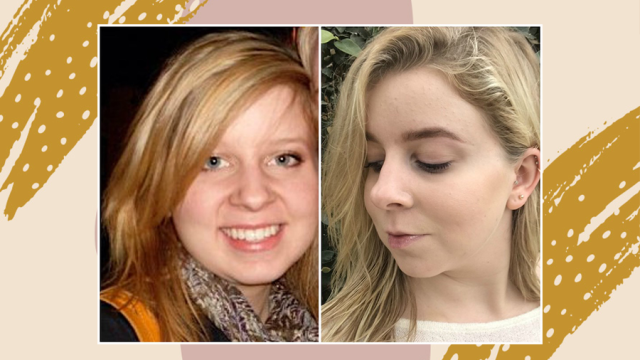 Brow tinting changed my life. I know this sounds dramatic, and yes, people would describe me as having hyperbolic tendencies, but in this case, it's not an exaggeration. My brows and lashes are naturally so blonde, they appear transparent. Seriously, in all photos of me before eyebrow tinting, I look like I have no brows. The first time I had tinted eyebrows, it was like magic, and if you're wondering how long eyebrow tinting lasts, it's a good while.
My face looked more symmetrical, and my eye makeup really popped underneath my new brows. I became a walking hair-flick emoji. That's how confident the treatment made me feel. And brow tinting isn't only transformative for people with blonde brows. "Brow tinting generally looks great on everyone," brow guru Jimena Garcia tells HelloGiggles.
One of the main benefits of tinting eyebrows is that it generally allows you to forego brow makeup—you can just get up and go, Garcia says. "When you tint your brows, you can go as strong or subtle as you wish—you can also mix the brow tints/tones for a tailored tone, or whatever look you are going for."
Wondering how long eyebrow tinting lasts? Curious whether it's right for you? Garcia answers our biggest questions about brow tinting.
What Is Eyebrow Tinting?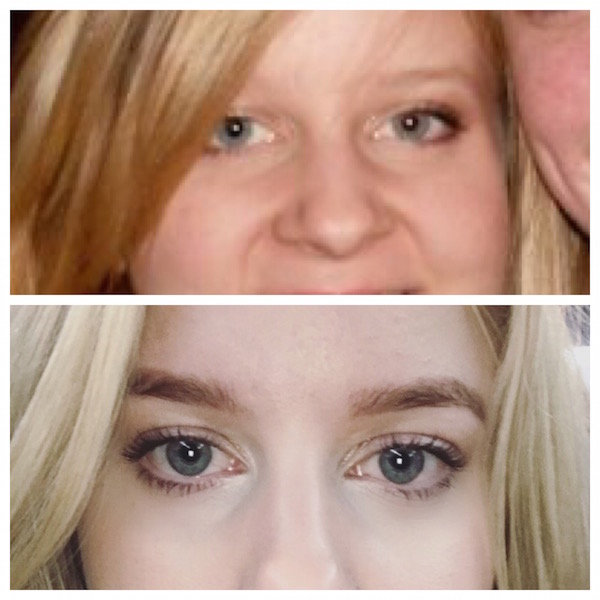 Side note: The top photo is me before I discovered that I could have brows. The bottom photo is me with freshly tinted brows (no brow makeup).
But first things first—what is eyebrow tinting? In a nutshell, it's the process of dyeing your brow hairs. It doesn't involve any hair removal, though it certainly can be combined with waxing, tweezing, and threading. Garcia tells HelloGiggles:
"Eyebrow dyeing is just like coloring your scalp hair. It requires maintenance to sustain the color. It's similar to a glaze on your hair—it creates a nice shine and coats the hair evenly."
When you go in for your appointment, the technician will apply a dye to your brows and let it sit for around 10 minutes if it's a vegetable dye. Henna, on the other hand, can take up to four hours, she says. And what does an eyebrow tint do? "It gives the brow a pow, shine, and it evens out the color of the brow, which creates a smoother shape," Garcia explains.
How Long Does Eyebrow Tinting Last?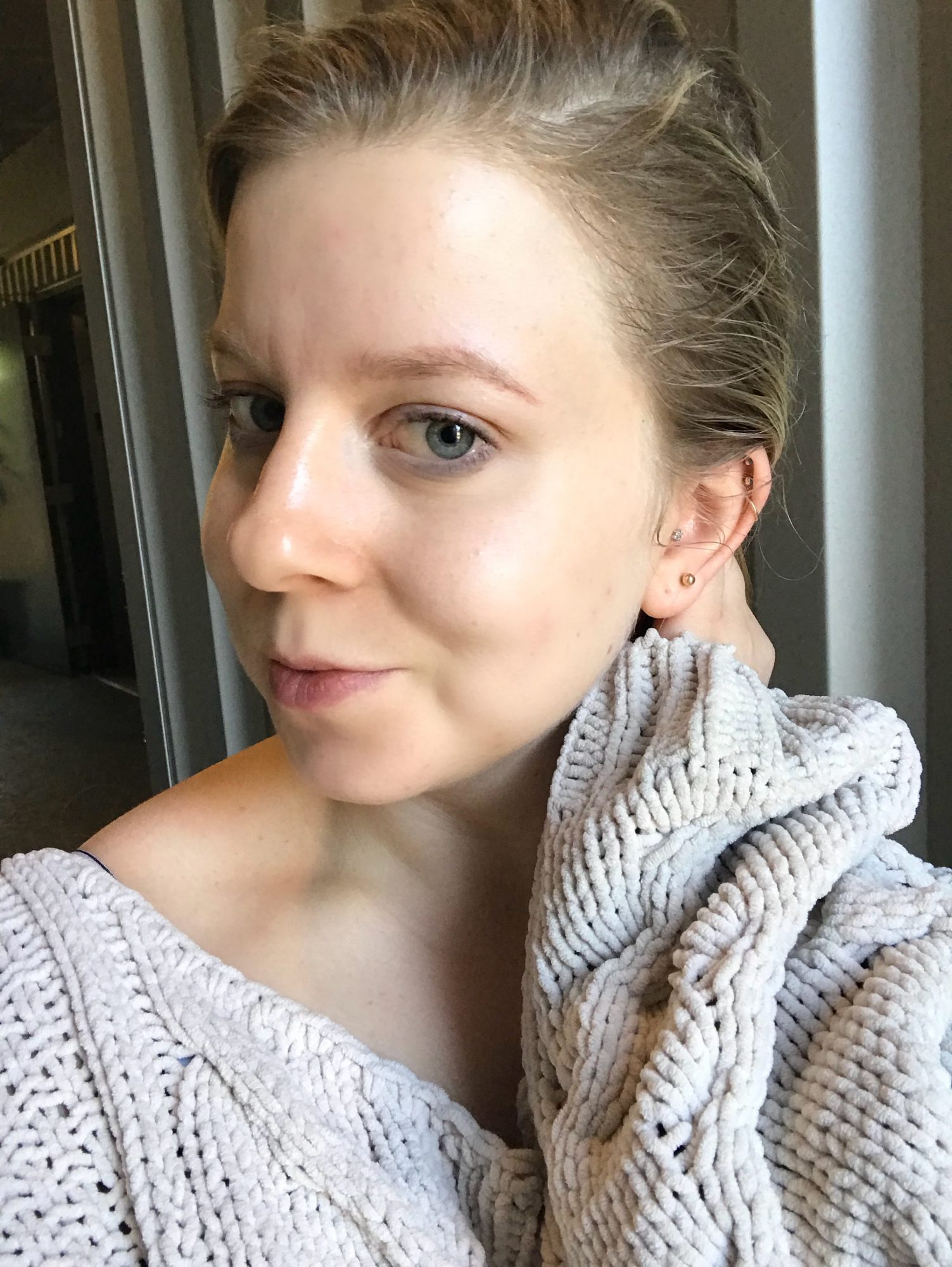 Here's a picture of me about four weeks post-brow tinting, and I don't have brow makeup on.
Eyebrow tinting tends to last around three to five weeks, Garcia explains. "People who tend to have thinner hair or oily hair will hold the tint for a shorter period of time, whereas people with thicker, coarser hair will hold the tint for a longer time," she says. However, there are ways to make your eyebrow tinting last as long as possible, which brings us to our next point.
How to Prolong Your Eyebrow Tint?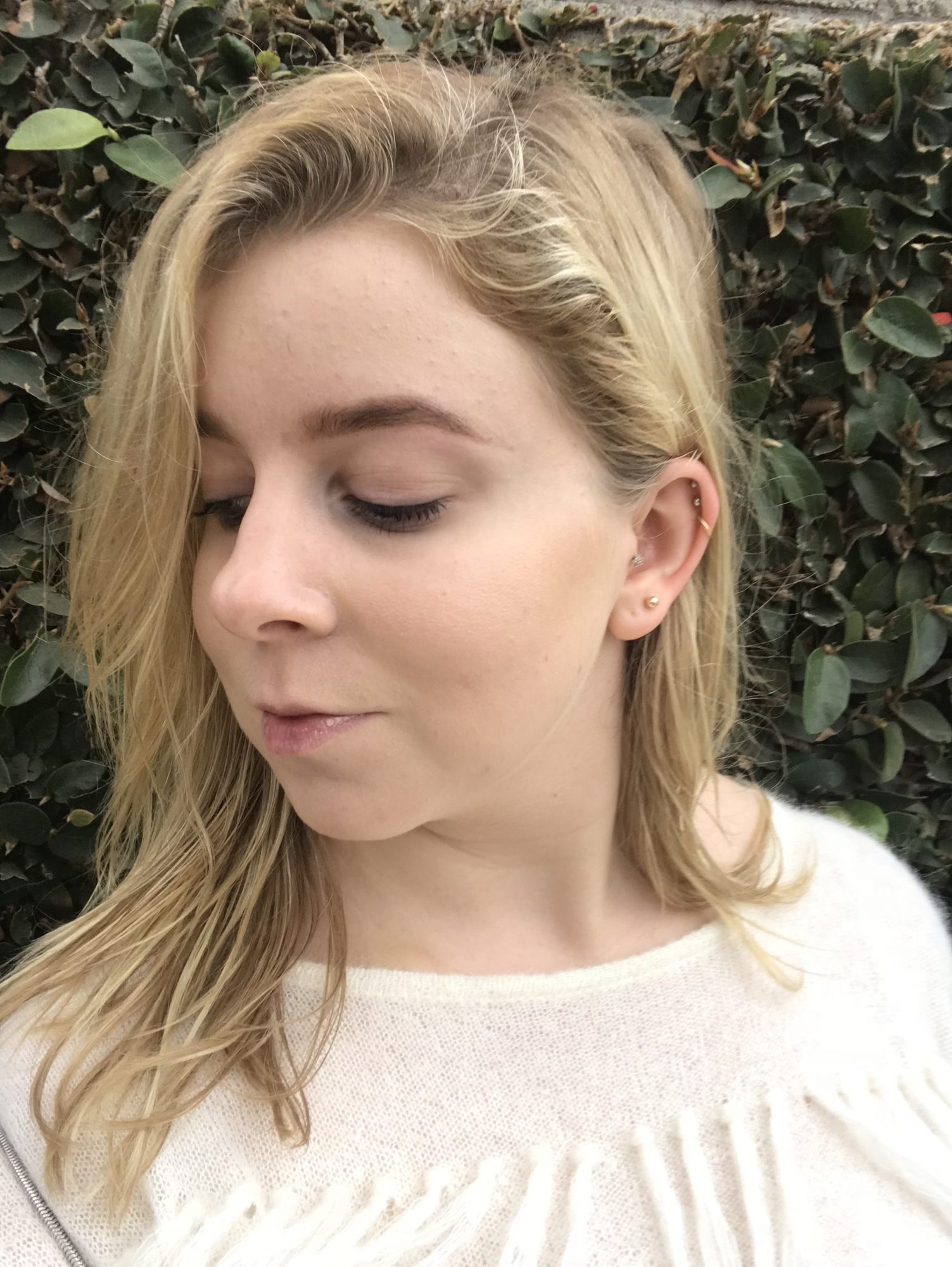 Here I am minutes after having my eyebrows tinted and waxed.
Garcia has some guidelines for a long-lasting eyebrow tint. First of all, wait 24 hours after having your brows tinted before washing your face. Try to avoid using makeup remover on your brow area, but if you must, choose a makeup remover that's gentle and alcohol-free. She also recommends conditioning your brows with castor or coconut oil. She tells HelloGiggles, "It coats the hair from all the outside stuff."
You should also find a technician who uses vegetable dye. "Every type of hair reacts differently to natural dyes or regular dyes, but generally vegetable-based dyes tend to last a bit longer," she says.
Products to Use to Enhance Your Brows:
"Tinting your brows does highlight patchiness, but you can always work around that with a product and have the best of both worlds," Garcia says. "There are many good products out there that cater to different types of brows for different reasons."
These are the best brow products, according to Jimena Garcia.
1Chanel Brow Brush Retractable Dual Tip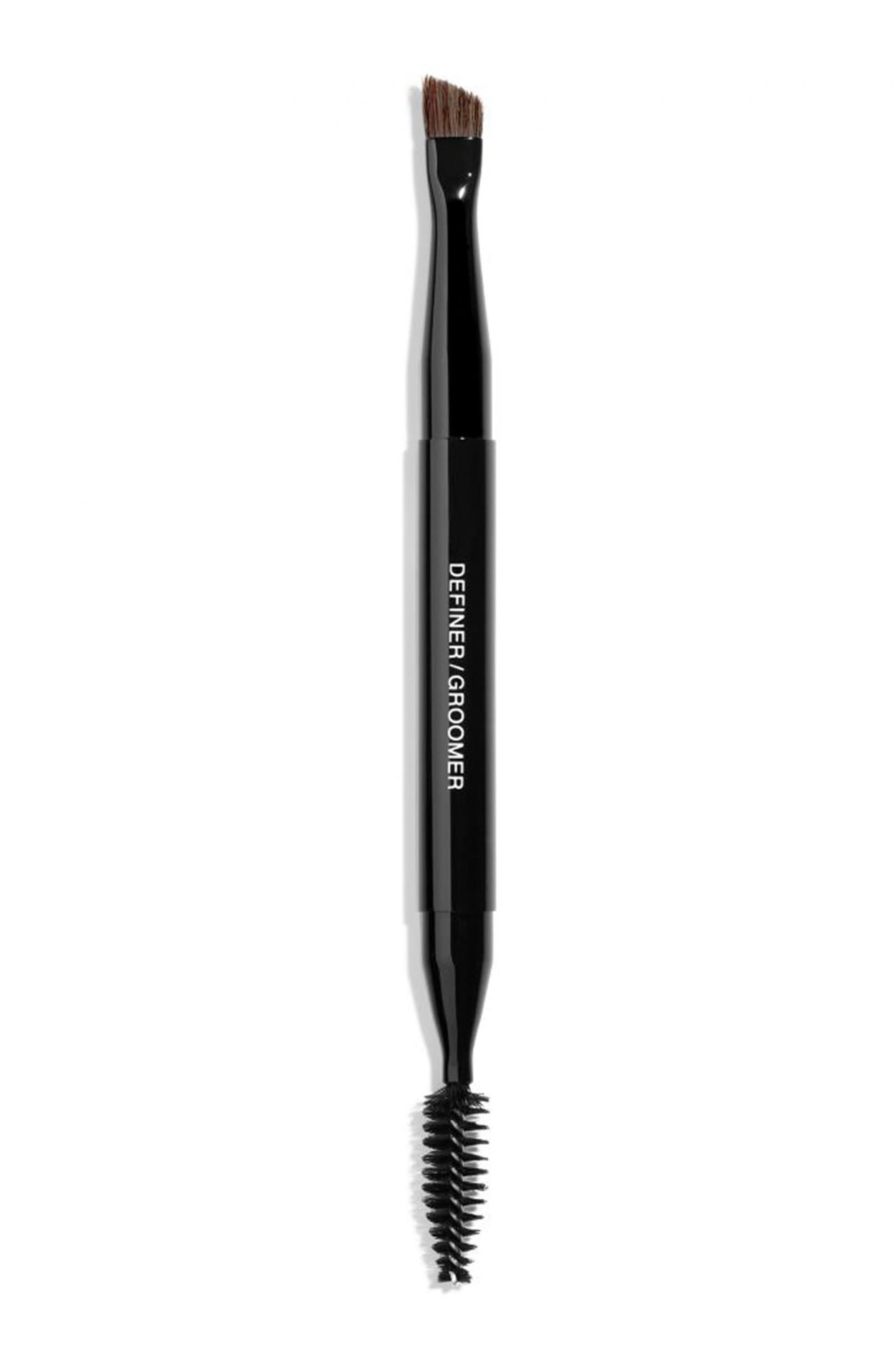 Use the spoolie side of this brush to fluff up your brows. If you do want to apply brow makeup, use the angled brush.
2Kjaer Weis Glow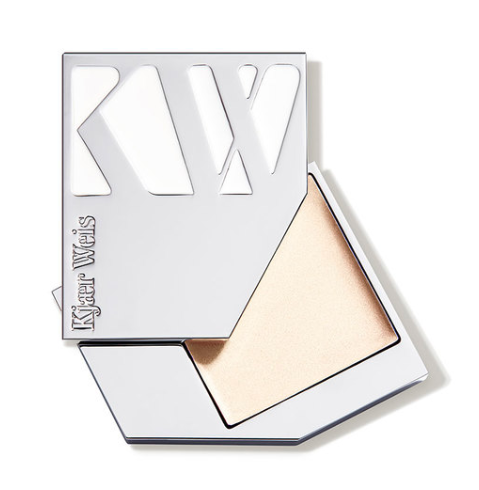 Use this product to highlight your brow area with a subtle glow.
3Eco Brow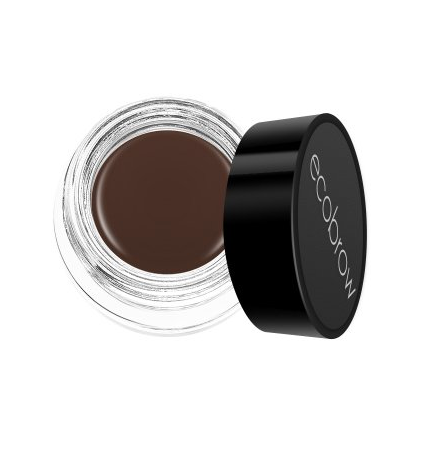 This tinted brow wax can create both strong and subtle looks.
4Glossier Boy Brow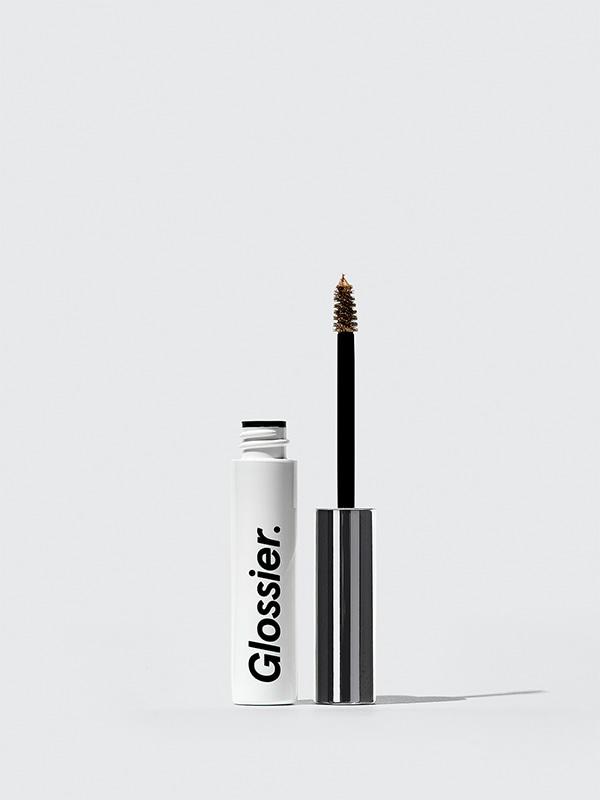 This brow gel enhances the hair color of your brows. We love that the tiny applicator makes it quick and easy to apply.
5Chanel Long Wear Brow Pencil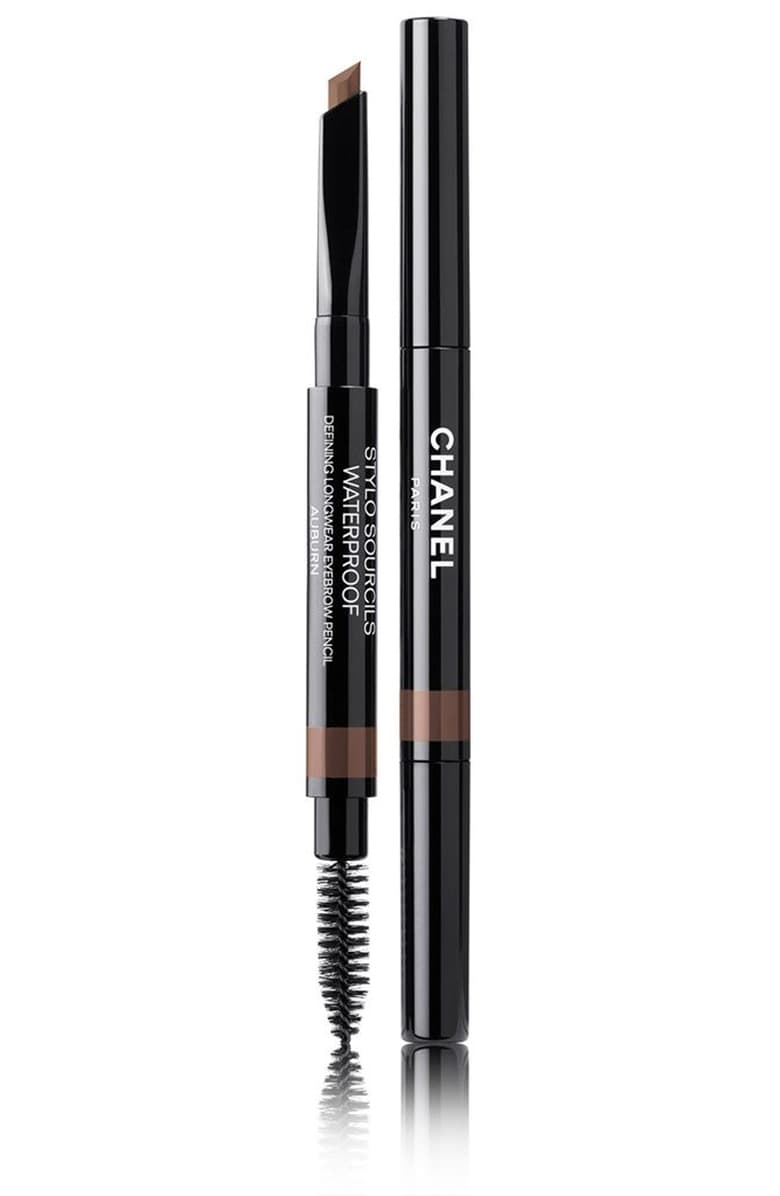 If you prefer a brow pencil, this one is especially great for patching up problem areas.
6Home Health Castor Oil (varies at your local drugstore)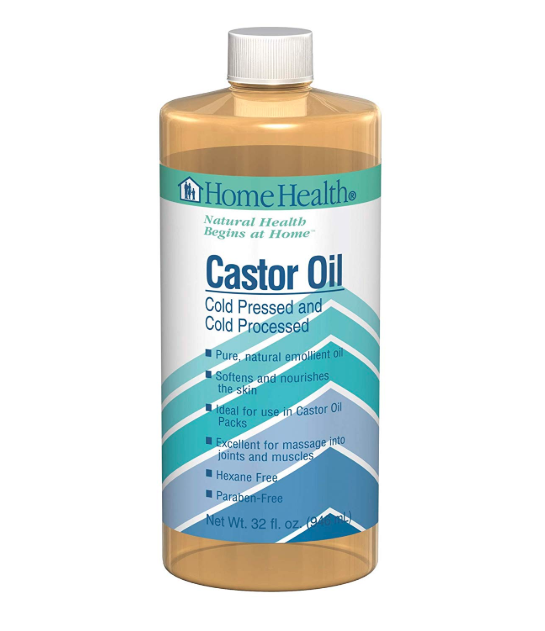 One of the best drugstore brow products is castor oil. Use it to condition your brows and promote brow growth. You can find it at most drugstores, natural food stores, or online.