How to upload multiple photos to Instagram Stories
You're about to see a lot more from those you follow on Instagram Stories. Today, April 24th, Instagram announced an update that gives users the ability to upload multiple photos to Instagram Stories. Similar to uploading multiple photos within a regular Instagram post, adding multiple photos to your story is super simple to do.
This new update is perfect for Instagram users who love to preview before they post. You can string together your perfect story all at once, thus creating a more cohesive post. Or, you can use the multiple upload feature when disconnected from WiFi. You can plan your story, upload several photos and videos at once, and share your activities "after the moment has passed," an Instagram press release states.
Uploading multiple photos to Instagram Stories is exactly like choosing several photos in a combined Instagram Feed post. When you tap the icon to upload media from your camera roll or gallery, you'll see a new icon on the upper right-hand side of the screen. Tapping this icon will allow you to choose up to 10 photos or videos from your gallery. The number that pops up in the corner of each chosen photo labels the order in which it will appear in your story.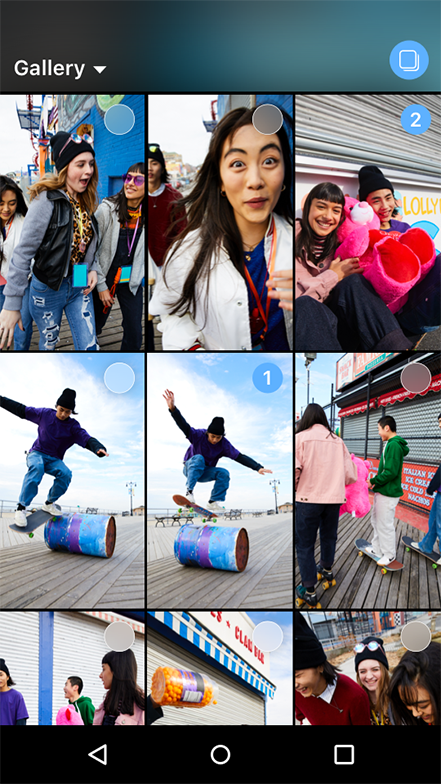 Next, you'll be brought to the edit screen. Here you can select and edit each individual photo from the lineup at the bottom. Add stickers, filters, GIFs, or text.
If you add a location sticker, you'll notice that the locations suggested will be from where your media was captured. This means you can easily tag your favorite ice cream spot from the comfort of your couch.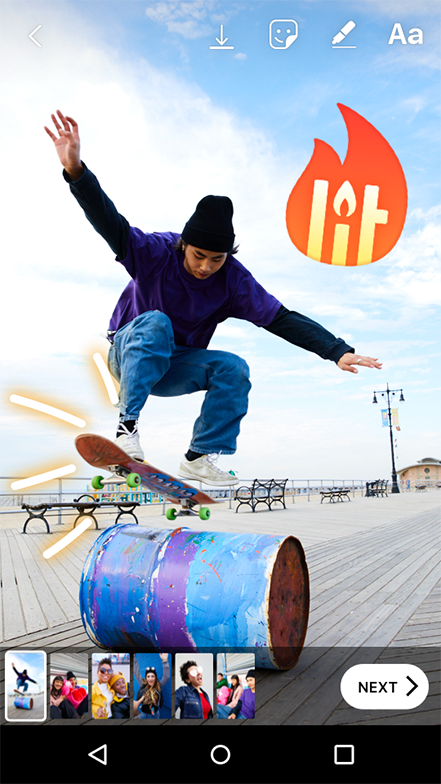 Finally, tap the "Next" button. The photos and videos you selected and edited will be uploaded all at once.
The update is currently available on Android and will be available for iOS users in the coming weeks. Get ready, followers, because we can't wait to patch together our perfect Instagram Stories.