Everything to Know About Wearing a Mask Outdoors After the CDC's New Statement
Get ready to make some changes to your outdoor activities.
Within the past year, a major shift has occurred in how we take care of ourselves and others. Due to the coronavirus (COVID-19) pandemic, people across the world have had to wear masks before we go outside, learn which masks are most effective at protecting against the virus, and understand the difference between regular masks and N95s. While we would have never guessed in 2019 that we would find ourselves in the middle of a pandemic, we also would never have guessed that we would be facing the same virus over a year later.
However, since the COVID vaccine distribution began in December 2020, 28.9% of the total U.S. population are considered to be fully vaccinated (two weeks after receiving their second dose). And because President Biden recently announced that anyone over the age of 16 is now eligible to get vaccinated, there finally seems to be a light at the end of the tunnel when it comes to this pandemic ending for good. Due to these small (but mighty) wins, the CDC has just updated its mask mandate for those who are fully vaccinated.
According to the CDC, if you're fully vaccinated, you have the ability to go outside without wearing a mask (aside from attending crowded outdoor events).
This is because, according to Dr. Vivek Cherian, internal medicine physician at the University of Maryland Medical System, the risk of outdoor transmission is generally low and when fully vaccinated, that risk of getting COVID is even lower. "It's important to realize that the CDC's actions, in general, represent the gold standard for which the whole world looks up to," Dr. Cherian tells HelloGiggles. "And now that they have more data and millions of people have been fully vaccinated, it's much less likely they would have to backtrack on their guidance recommendations."
However, it's important to know when you do and don't have to wear a mask when you're fully vaccinated. So to get guidance on which masks are most effective, learn what you can do after you've been fully vaccinated, and remember why you should wear a mask in the first place, see what these medical professionals have to say below.
Why should you wear a face mask?
"Face masks are important to wear since they reduce the transmission of the droplets that carry the virus," Dr. Bita Nasseri, a leading Mayo Clinic-trained physician for 20 years, tells HelloGiggles. "When we breathe, talk, sneeze, cough, etc. we produce microdroplets that can cause the virus to spread if you are carrying it."
However, wearing a mask just over your mouth won't do the trick. If you want to protect yourself and others from the coronavirus, Dr. Richard Firshein, leading expert in Integrative and Precision-Based Medicine and founder of the Firshein Center, says it's important to wear it over your nose and mouth. "The driver for infection is through aerosols mostly produced when a person is speaking or coughing. In effect, wearing a mask over your mouth most likely protects people around you more than yourself," he explains. "The most common route of infection, however, is through the nose (and less likely through the mouth). The reason for this is the spike protein receptor that the virus attaches to which is found in the nasal cavity at levels 10 times greater than other areas of the body."
When people don't wear masks, they are creating a dangerous situation for others. "People that wear masks but don't cover their nose create more of a danger to themselves," Dr. Firshein adds.
Do you have to wear a face mask after getting the COVID-19 vaccine?
"The answer to this question primarily depends on whether you are referring to being indoors or outdoors," says Dr. Cherian. But since today's updated CDC guidelines primarily were targeted to outdoor settings and after you are fully vaccinated, Dr. Cherian says, "You can partake in outdoor activities maskless with others from your household that have been vaccinated." However, keep in mind this does not include a largely populated outdoor event. "I would still recommend being masked at large outdoor events with high populations (ie: parades, sporting events, etc.)," he adds.
"While the vaccine may protect an individual from getting COVID-19 symptoms, we don't know if it confers immunity just yet, which prevents the spread of the virus," says Dr. Firshein. "It takes time to get the benefits of the vaccine—by some estimates six to eight weeks or more. People have gotten COVID two weeks after getting the vaccine with current Moderna and BioNtech versions. So, until everyone is vaccinated, we still need to social distance and wear masks."
But while immunity may not be completely guaranteed, as the vaccines are just shy of 100% effective, a March 2021 study has confirmed that the Pfizer vaccine prevents 94% of asymptomatic infections. That's why, if you are fully vaccinated, you can partake in outdoor activities maskless, with others from your household that have been vaccinated. However, when it comes to wearing masks indoors, "the CDC continues to recommend wearing a mask when going to a hair salon, indoor shopping, riding public transportation, and eating at an indoor restaurant or bar," Dr. Cherian says. This is because the ventilation in these places are not as good as being outdoors.
If two people both get their vaccines, do they have to wear masks around each other?
"If two people are fully vaccinated (or even a small group of friends), you don't have to wear masks," Dr. Cherian says. And the good news is, this applies to both indoor and outdoor environments if everyone you are hanging out with is vaccinated. "For larger indoor and outdoor environments, you still don't need to wear masks assuming that everyone around you is vaccinated as well," Dr. Cherian adds.
Which masks are most effective?
While most masks are effective in preventing the spread of airborne viruses like COVID-19, some work better than others. According to Dr. Nasseri, medical-grade masks, including N95 masks, are the most effective since they have multiple layers and droplets cannot get through as easily. "N95 masks protect the wearer from 95% of particles smaller than three microns," she tells HelloGiggles. However, she adds that surgical masks are also very effective since they are made of several layers, too. "They are considered to be 80 to 90% effective at reducing exposure to respiratory droplets," Dr. Nasseri explains.
Unfortunately, those DIY masks you have on hand are not exactly the best bet for protecting yourself from the coronavirus. "Any lightweight DIY masks will not be as effective since the material is more porous so droplets are able to get through the fabric," Dr. Nasseri says. "If you can see through your mask when you hold it up to the light, it is probably not as effective."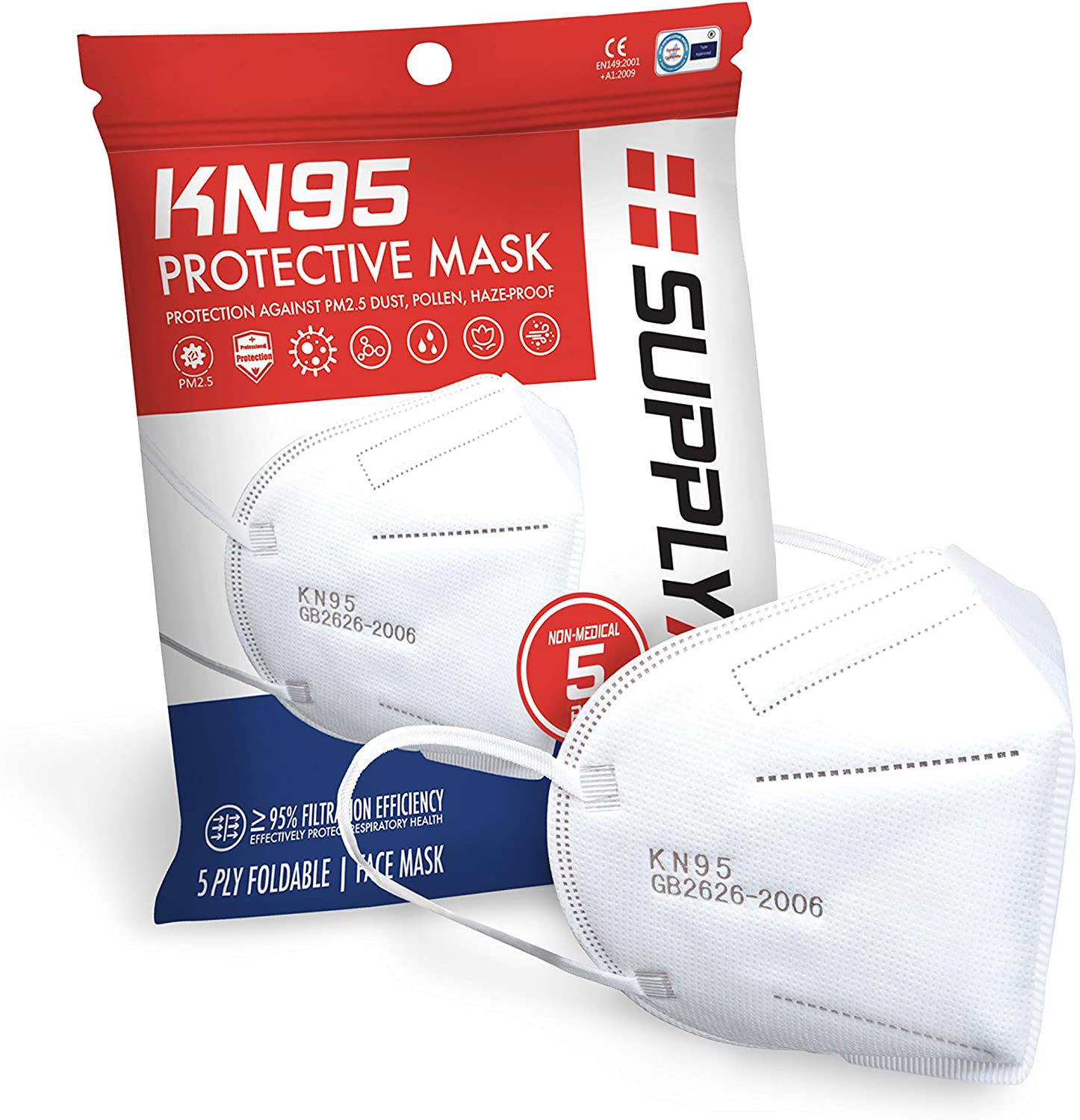 SupplyAID RRS-KN95-5PK KN95 Protective Mask
Shop it
Amazon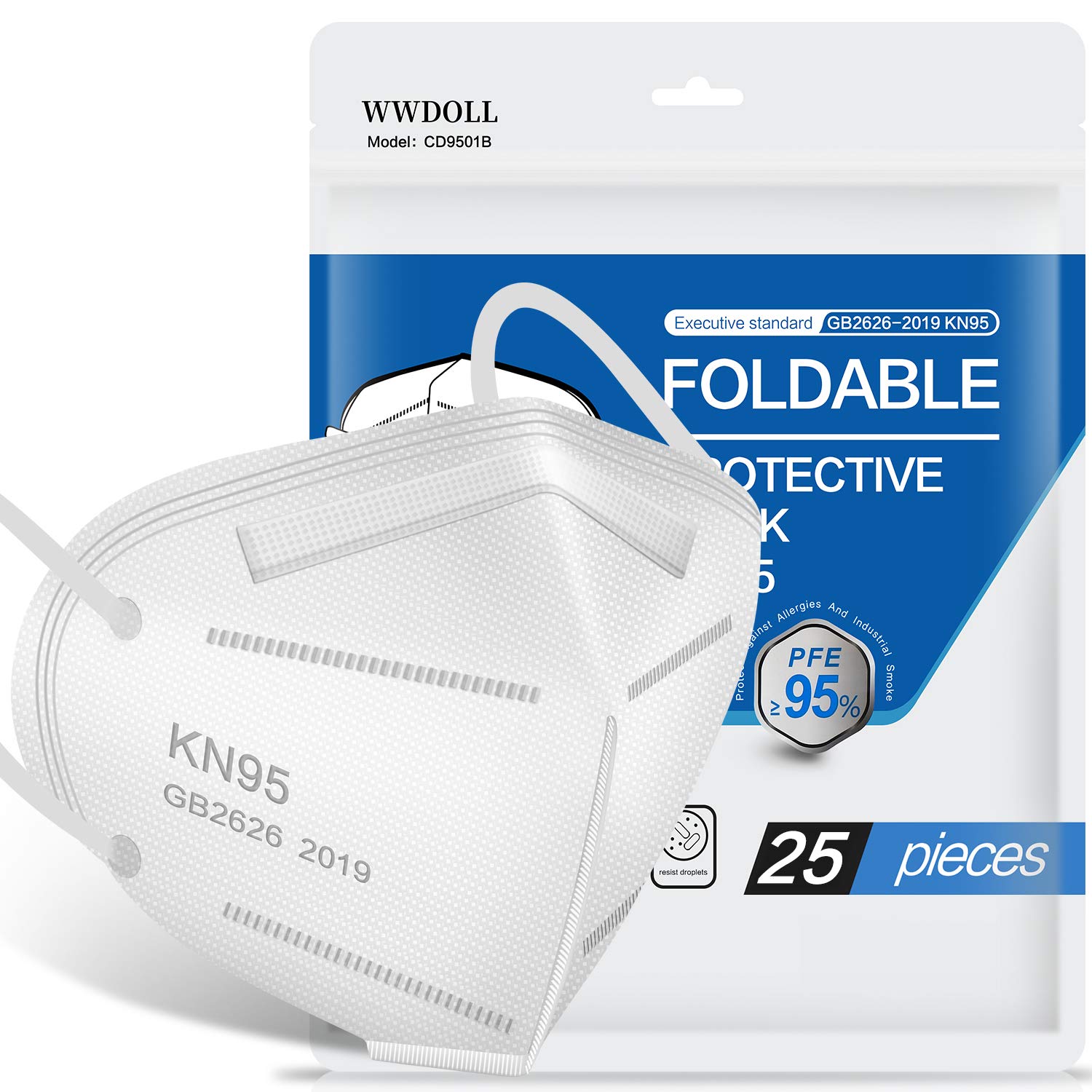 KN95 Face Mask - 25 Pack
Shop it
Amazon
Should people keep wearing double-masks?
"As variants become more prevalent, double-masking specifically in common areas like supermarkets, grocery stores, mass transit, etc. should be attempted whenever possible," says Dr. Firshein. While the CDC hasn't recommended double masking yet, researchers say that "for maximal protection, members of the public can either wear a cloth mask tightly on top of a surgical mask where the surgical mask acts as a filter and the cloth mask provides an additional layer of filtration," especially if you're not fully vaccinated.
As information about the coronavirus pandemic rapidly changes, HelloGiggles is committed to providing accurate and helpful coverage to our readers. As such, some of the information in this story may have changed after publication. For the latest on COVID-19, we encourage you to use online resources from CDC, WHO, and local public health departments, and visit our coronavirus hub.