Prepare for terror: The first trailer for "House of Cards" Season 5 is here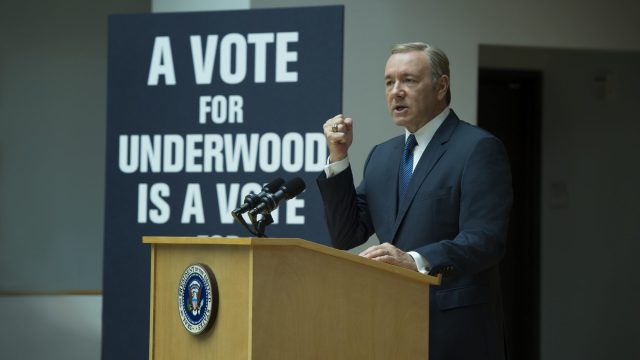 This is oddly fitting and hella chilling: Netflix just dropped the first teaser for House of Cards Season 5 on Inauguration Day. Don't for a second ever doubt that Netflix doesn't know exactly what it's doing.
For the last few weeks, we couldn't help but notice the LACK of House of Cards information floating around. For the last four years, the show has always dropped late-winter-ish, usually in February, one time actually on Valentine's Day. But this year, the show has been suspiciously quiet, and now everything makes sense. Like a true politician, the show was waiting for just the right moment to drop a huge bombshell.
While the teaser doesn't reveal anything, it reminds us of what's ahead: Terror. Season 4 ended with — OMG SPOILERS — President Francis Underwood and First Lady Claire Underwood literally inviting terror to come home.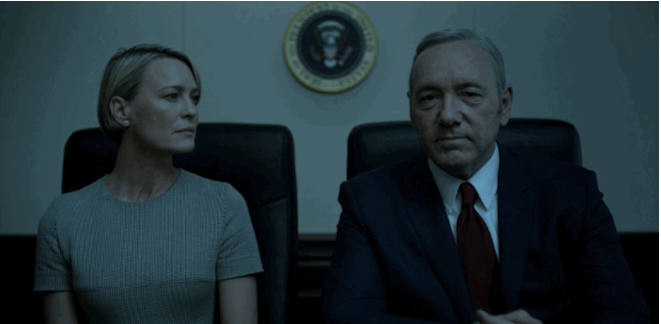 The teaser reminds us that it's coming. A chorus of small children recite the Pledge of Allegiance, as an upside-down flag flies in front of the Capitol.
The most important thing about this first teaser is the date. Netflix has finally revealed the premiere date for House of Cards, and settle in, because we've still got a wait ahead. Breaking from tradition, House of Cards Season 5 is dropping in MAY — May 30th, 2017. 
Not only that, May 30th is a Tuesday. Da fuq Frank.
There's probably a really good reason as to why the season is pushed back, and also arriving on a Tuesday; too bad we don't know that reason yet. Well, Netflix is always going to work in mysterious ways. Frank is always going to work in mysterious ways, too. Let's go ahead and trust whoever's in charge.