House of Cards fans, the Season 4 trailer is here!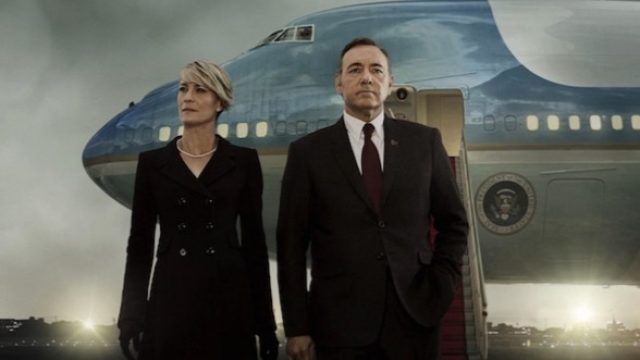 Been missing that Southern lilt and sinister sneer? Well, wait no longer, House of Cards fans, the season 4 trailer is finally here and it's looking dark. What else would we expect from President Underwood?
Now that Frank and Claire are divorced, there's a lot of latitude to take the President's storylines into some dark territory. If the pulse-pounding trailer is any indication, the upcoming season is going to be fast-paced and filled with a lot of nail biting and jaw dropping.
Let's hope Frank's not right when he barks at Claire, "We had a future until you started destroying it." We want House of Cards to go on forever!
Catch the season 4 premiere of House of Cards when it drops March 4 on Netflix.