Hourglass Cosmetics teased a new product and it looks like it could be part of a crayon-shaped lipstick collection
A lot of makeup comes in tubes — you have your sticks and sprays, and literally anything for the eyes, lips, and face. But we are betting that Hourglass Cosmetics is releasing a new crayon lipstick collection based on their mysterious Instagram post. How are we so sure? Well, our friends at Sephora let the cat eye out of the bag by listing online products that are coming soon. Thanks, Sephora — you're the real MVP.
The GIRL Lip Stylo will retail for $32 each and will be available in 20 different shades! The feminine colors range from the demure Futurist (a mauve nude) and Believer (a peachy beige) to the semi-bold Leader (a vivid fuschia) and Protector (a rich berry).
The GIRL lip stylo will be intensely hydrating with a blend of shea butter, jojoba, mimosa, and sunflower seed. Our first thought was that this would cause it to come off a bit sheer, but no, the lip stylos are highly pigmented! We can not wait to get our hands on them!
It has been a long, harsh winter on our lips and we are so excited for a bright, richly-colored softening solution!
The Hourglass Cosmetics founder, Carisa Jane, told Sephora:
"This all-in-one hybrid formula is my go-to, everyday lip color. I can build as much — or as little —color as I like while leaving my lips soft, hydrated and perfectly polished."
Can't wait for the new shades? You can always grab an Hourglass Cosmetics Femme Nude Lip Stylo from Sephora, while supplies last! With over 10k "loves" on the website and the impending release of the GIRL collection, we don't see a big chance of a restock just yet!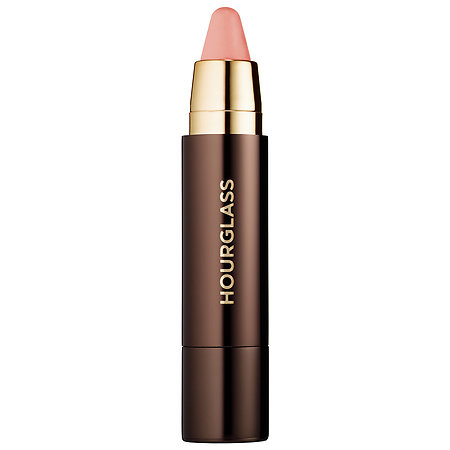 This collection of nudes features six shades in all five satin finishes and one shimmer finish. The shade shown here is Nude No 1, a pale pink nude.
We can't wait to try the GIRL Lip Stylo shades from Hourglass Cosmetics!