This Star Wars makeup collection will have you looking fierce while taking on the Galactic Empire
Just in time for May 4th, Hot Topic and Her Universe released a line of Star Wars-themed beauty products. Take a moment to process this. Star. Wars. Beauty. Products. Have more exciting words ever been spoken in the English language? (Answer: Yes, but these are a close second to "shirtless Kylo Ren.")
Among the offerings are lightsaber lip glosses, lightsaber makeup brushes (need), and a "Hyperspace" eyeshadow and highlighter palette that's shaped like the Millennium Falcon, as well as bath fizzers shaped like C-3PO and R2-D2. Basically, we need all of these in our lives.
There's also a Wookiee-themed men's grooming kit (do Wookiees groom?) and a fragrance inspired by the Dark Side. We're not entirely sure what the Dark Side smells like, but we're imagining a base note of sandalwood with top notes of rebel tears and destruction.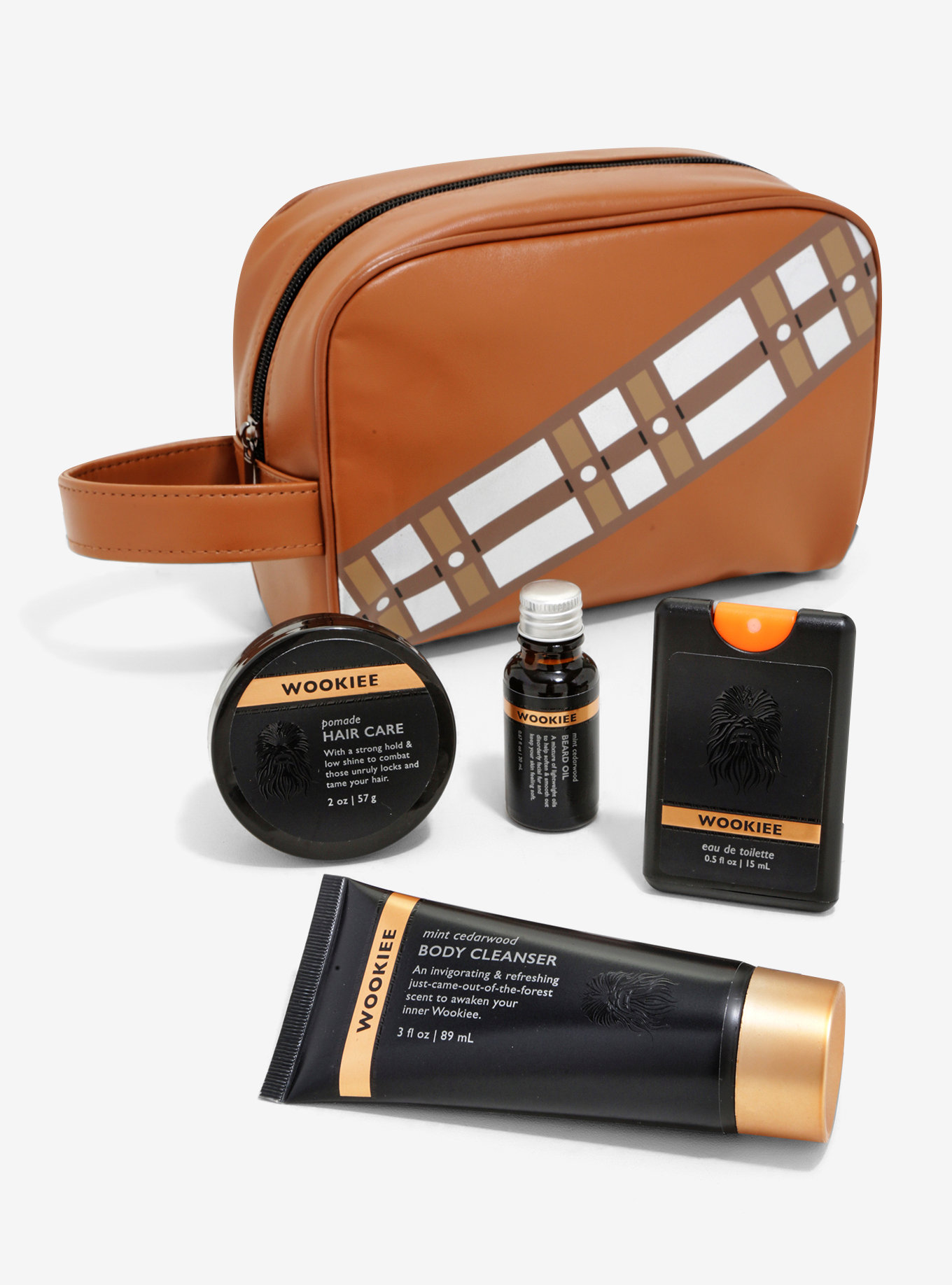 The only thing missing? Porgs. (You can never have too many porgs, and that is a fact.)
In a press release, Her Universe Founder Ashley Eckstein said:
"When I first launched Her Universe in 2010, I shared with the fans that it was a dream of mine to make Star Wars beauty products. Almost 8 years later, I am finally making good on that promise! To see my idea of a Lightsaber Lip Gloss set come to life is literally my fangirl dream come true!"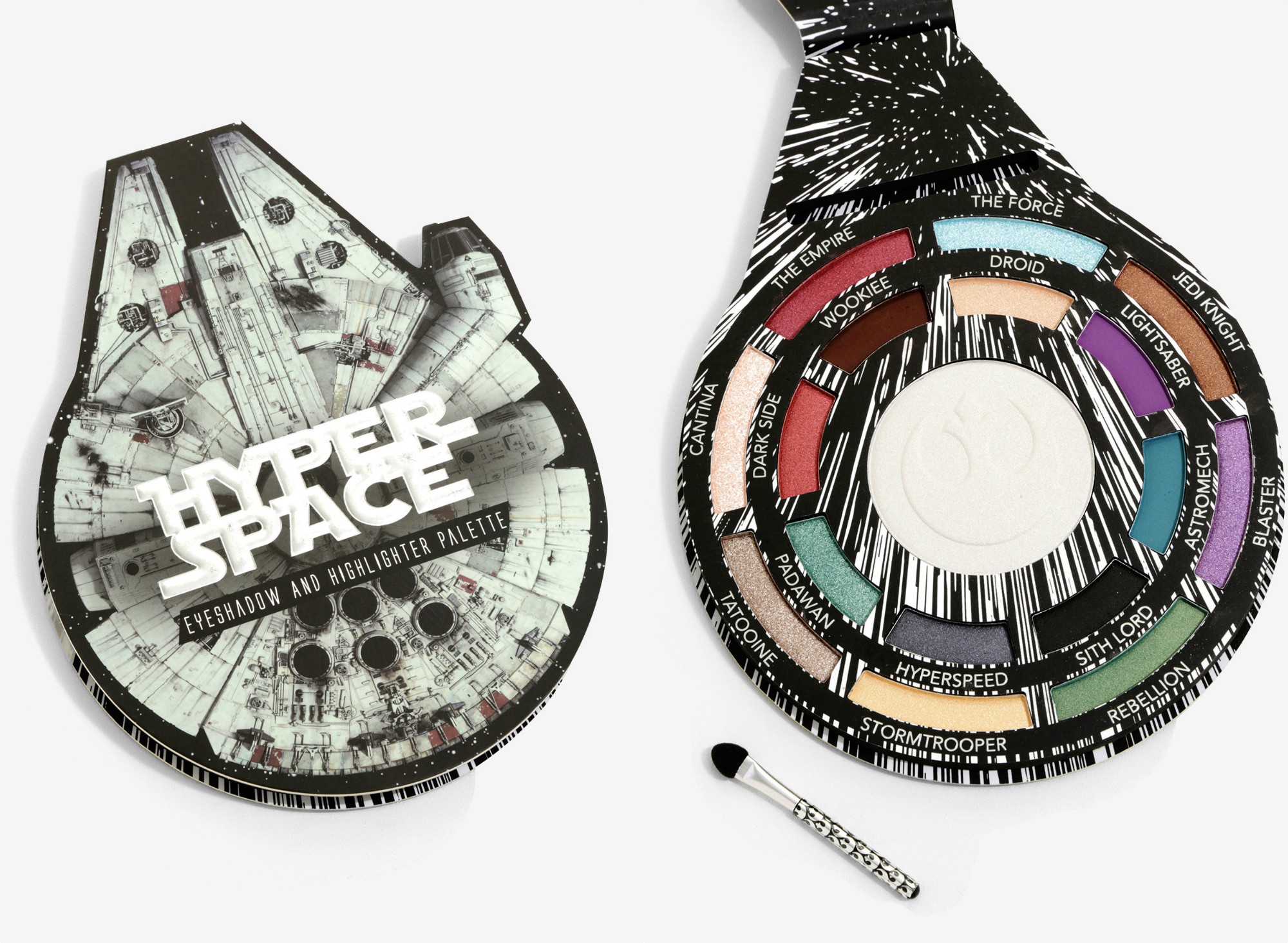 The beauty collection is part of a larger collaboration of Star Wars goodies that includes apparel like dolphin shorts with the Millennium Falcon on them and an Ahsoka Tano sports bra. Hyperspeed — don't walk — to get your hands on these.
Star Wars Droid Bath Fizzers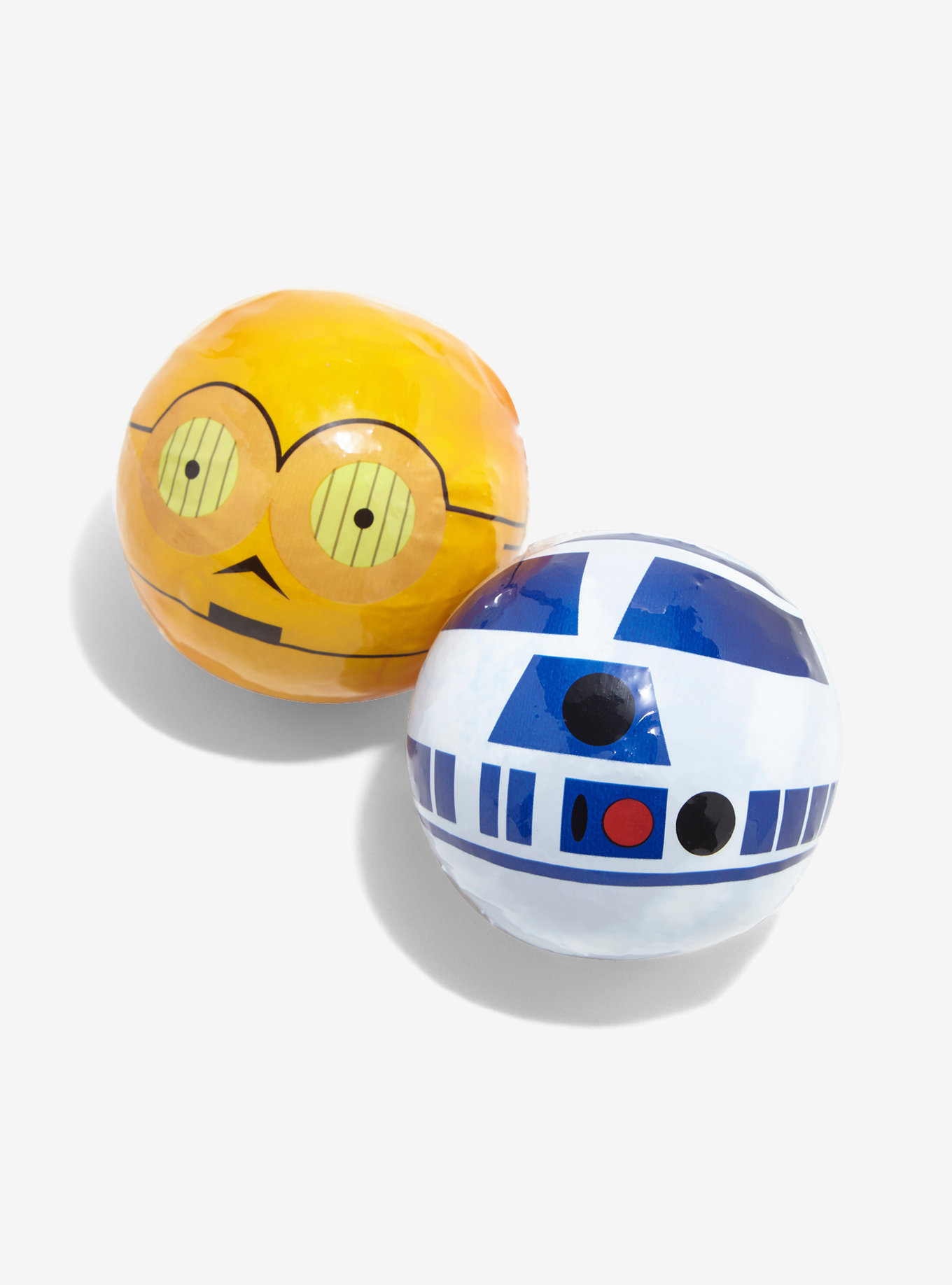 Shop the collection at Hot Topic stores and online at hottopic.com and heruniverse.com.