Hot Topic has a new lady-power Marvel line, and we need it ALL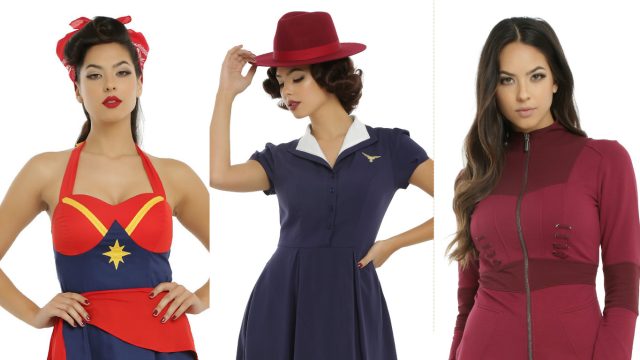 Halloween is right around the corner, so it's time to start thinking up the *perfect* costume this year. But even more than that, how about a costume you can wear every single day of the year? Because it's not a costume, and instead, some awesome subtle every-day cosplay that'll make you look like you fight bad guys in your spare time between killing it at work.
Hot Topic has just revealed their brand new collaboration with the amazing Her Universe and Marvel. Like many past Hot Topic and [insert your favorite fandom here] collaborations, this is a "please, just take all my money" situation. The new line features dresses and coats all inspired by our favorite Marvel heroines — and you can easily wear them day, night, to work, around town, everywhere.
There's the Agent Carter shirt dress, with buttons up the front and POCKETS (red hat, not included).
Or what about this Black Widow dress? It just might quickly become your favorite go-to little black dress.
There's also a Scarlet Witch coat, which might become your new favorite jacket (Bonus: it's got those awesome thumb holes, which you secretly want to be on every long-sleeved item of clothing).
You've got roughly three years to catch up on everything Captain Marvel, and you might as well start by buying this halter dress.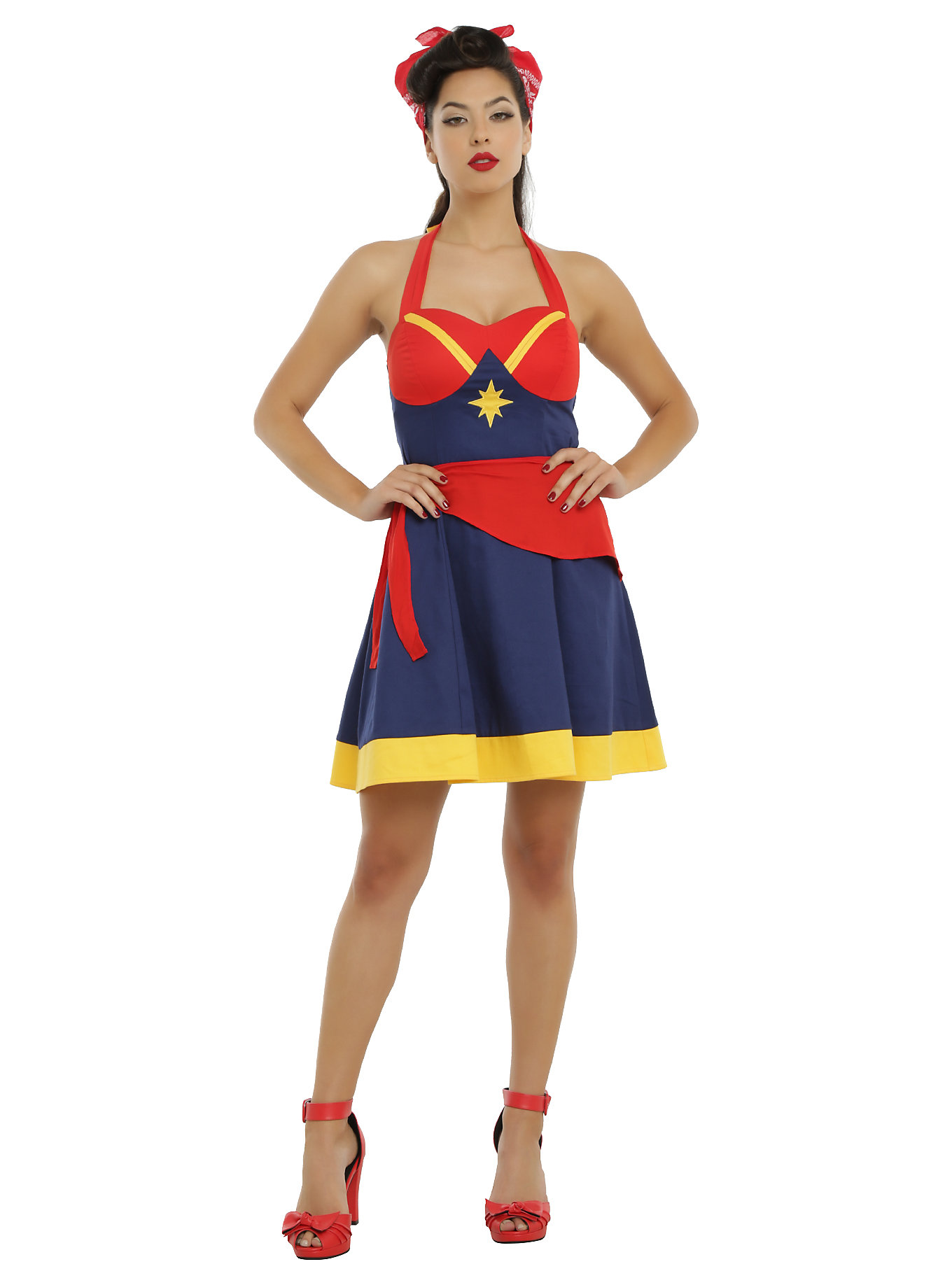 All these items range from sixes XS to 3X, meaning that every fierce lady out there can rock one of these looks. They're all available right now over at Hot Topic and you know you need one of them…or all of them.