The first look at live-action Aladdin is here, and Twitter is losing it over "hot Jafar"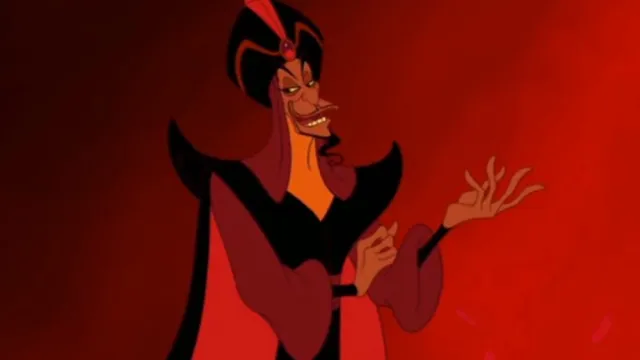 Disney's live-action Aladdin hits theaters until May 2019, but since we've only seen a teaser trailer, we're desperate for any intel about the hotly anticipated adaptation. Entertainment Weekly just published exclusive first look photos, and the internet is reacting to the photos of Jafar with a resounding "Zamn zaddy."
Award-winning Dutch actor Marwan Kenzari plays Jafar, and although the actor has been in several U.S. productions like The Mummy and Murder on the Orient Express, the folks on Twitter are overwhelmed by this hot "new" discovery. Basically, Twitter is joking that they're "Team Jafar" and all for the "Hot Jafar" in the reboot.
false
In case those photos weren't swoon-worthy enough for you, Kenzari revealed in an AP interview that he's not on social media anymore because he doesn't believe in it—but that he used to have an Instagram a long time ago, where he used to post…wait for it…poetry. Do with that information what you will.
The EW peek also introduced us to our star-crossed lovers—Jasmine and Aladdin, played by Naomi Scott and Mena Massoud—and Will Smith as Genie.
Twitter was mostly concerned that Smith wasn't blue…
…however, Smith himself confirmed back in October that he'll be blue when the film is released.
The actor told EW that he had big shoes to fill, considering Robin Williams' take on the character in the animated version set the bar so high.
"Whenever you're doing things that are iconic, it's always terrifying, Smith said. "[But] I started to feel confident that I could deliver something that was an homage to Robin Williams but was musically different. Just the flavor of the character would be different enough and unique enough that it would be in a different lane, versus trying to compete.
We're officially on the edge of our seats. Aladdin hits theaters on May 24th, 2019.