These 7 hot cocktails are perfect for toasting AND getting toasty now that winter is coming
You've heard of #SweaterWeather. You've heard of #HotBeverageWeather. But how about #HotCocktailWeather? With temperatures steadily dropping as we approach the transition from fall to winter, we're definitely in the market for some hot cocktails to heat up with.
The hot toddy is a classic example (and for those that don't know what one is, it's usually a mixed drink made with liquor, water, honey, herbs and spices, and it must be served hot, as the name would suggest). Hot cocoa is also a classic, of course, and cider heats up tastily. But don't just take our word for it, give them a try for yourself!
Here are our favorite #HotCocktailWeather (is it catching on yet?) recipes…
1. Bourbon Apple Cider with Orange
What's better than apple cider in the fall and winter? Well, apple cider with booze, of course!
Find the recipe here.
2. Orange Cinnamon Blossom Wine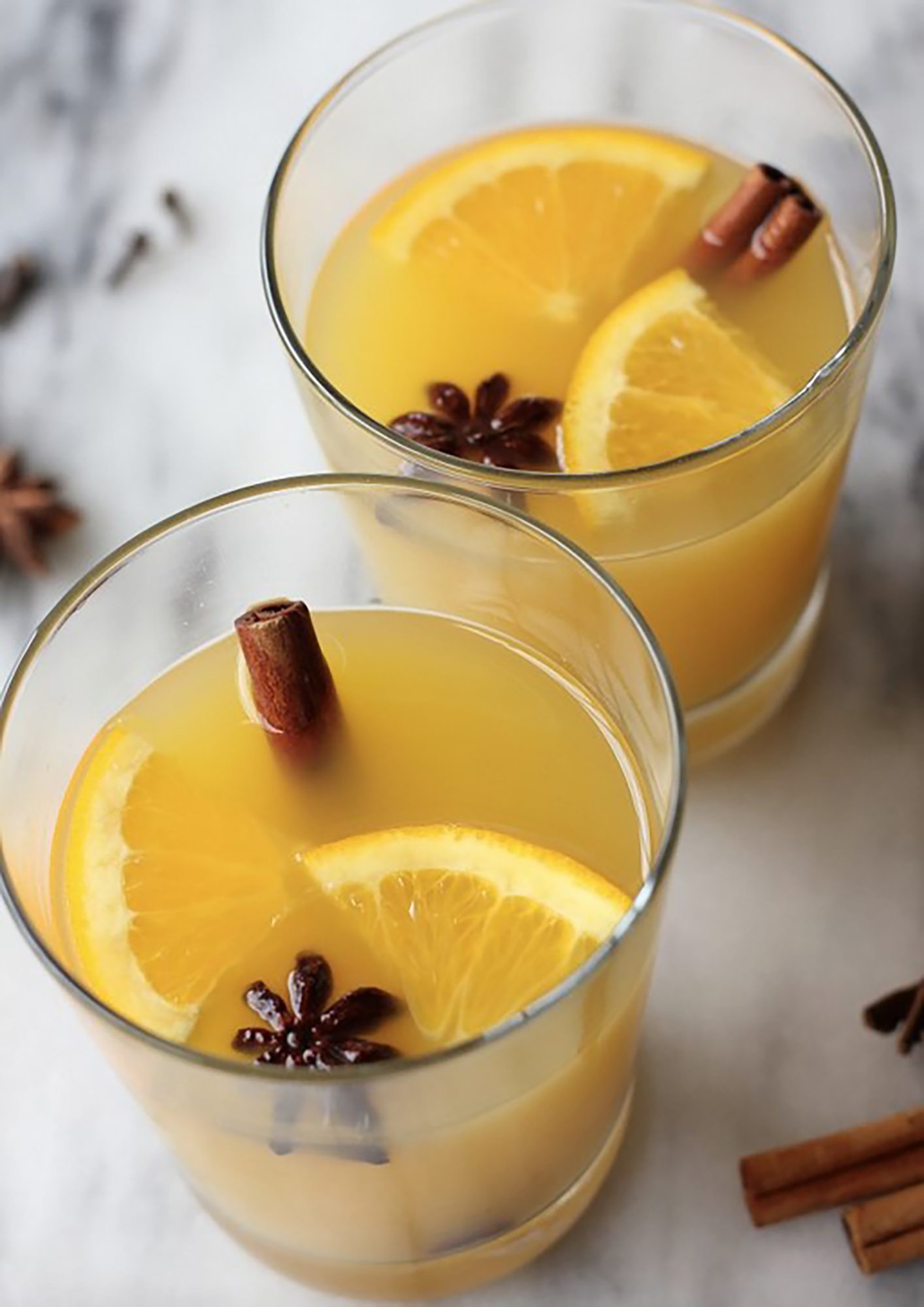 Ingredients:
1 Bottle of Santa Margherita Prosecco Superiore DOCG
1/2 Lemon Juice
1/2 Orange Juice
1 Tablespoon honey
1/4 Cup sugar
3 Whole Cloves
3 Whole Allspice
2 Cinnamon Sticks
Directions:
Rinse lemon and orange and thinly slice them, discarding seeds; quarter the orange slices. Put fruit in a 4- to 5-quart pan. Add honey, sugar (use the smaller amount if you prefer drinks on the tart side, the larger if you want a sweeter flavor), cloves and allspice. With a knife, cut the cinnamon sticks lengthwise into thinner strips. Add cinnamon and 2 cups water to pan; bring to a boil over high heat, then reduce heat and boil gently for 5 minutes. Pour Santa Margherita's Prosecco Superiore DOCG into a hot citrus base and heat until steaming, about 8 minutes. Keep warm over low heat. Ladle into heatproof cups or wineglasses.
You can get Santa Margherita Wine here.
3. Salted Caramel Hot Chocolate with Tequila
We all know that tequila and salt go together like peanut butter and jelly, but throw some hot chocolate in the mix and get the cozy party started!
Get the recipe here.
4. Sparkling Apple Hot Toddy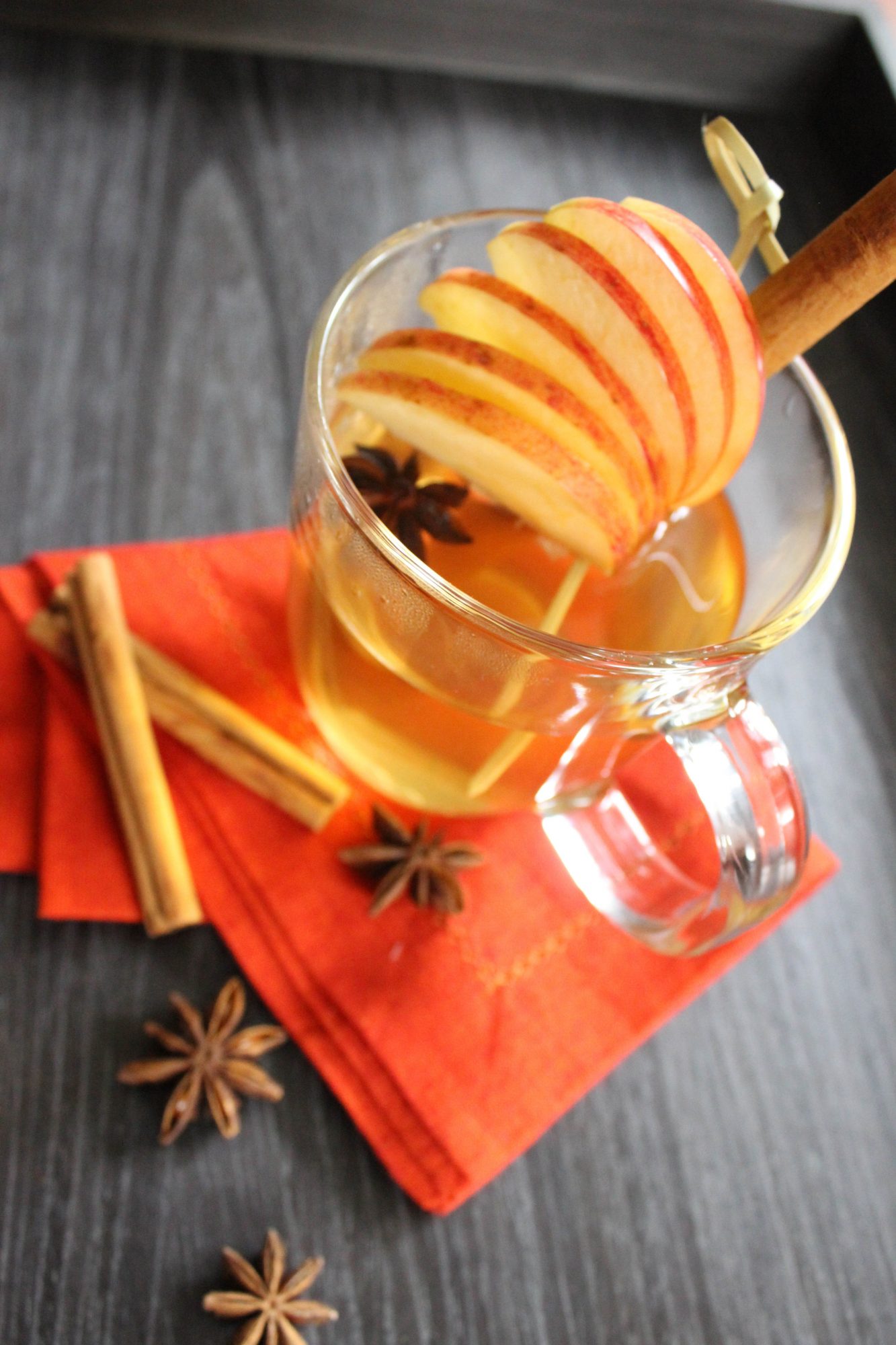 Ingredients:
6 oz. Crisp Apple Sparkling Ice
1 ½ oz. whisky or apple brandy
1 teaspoon honey
Cinnamon stick, allspice cloves, and apple slices for garnish
Directions:
Coat the bottom of a glass coffee cup with honey. Add whisky or brandy. Heat Crisp Apple Sparkling Ice in a small sauce pot. Pour hot Crisp Apple Sparkling Ice into glass. Stir to combine ingredients. Garnish with cinnamon stick, allspice cloves, and apple slices.
You can get Sparkling Ice here.
5. Slow Cooker Boozy Salted Caramel Hot Chocolate
Fall and winter are definitely the seasons for breaking out the slow cooker. But have you ever tried making hot chocolate with one? This recipe will make you want to give it a go if you haven't.
Find the recipe here.
6. Sparkling Ice's Green Tea Toddy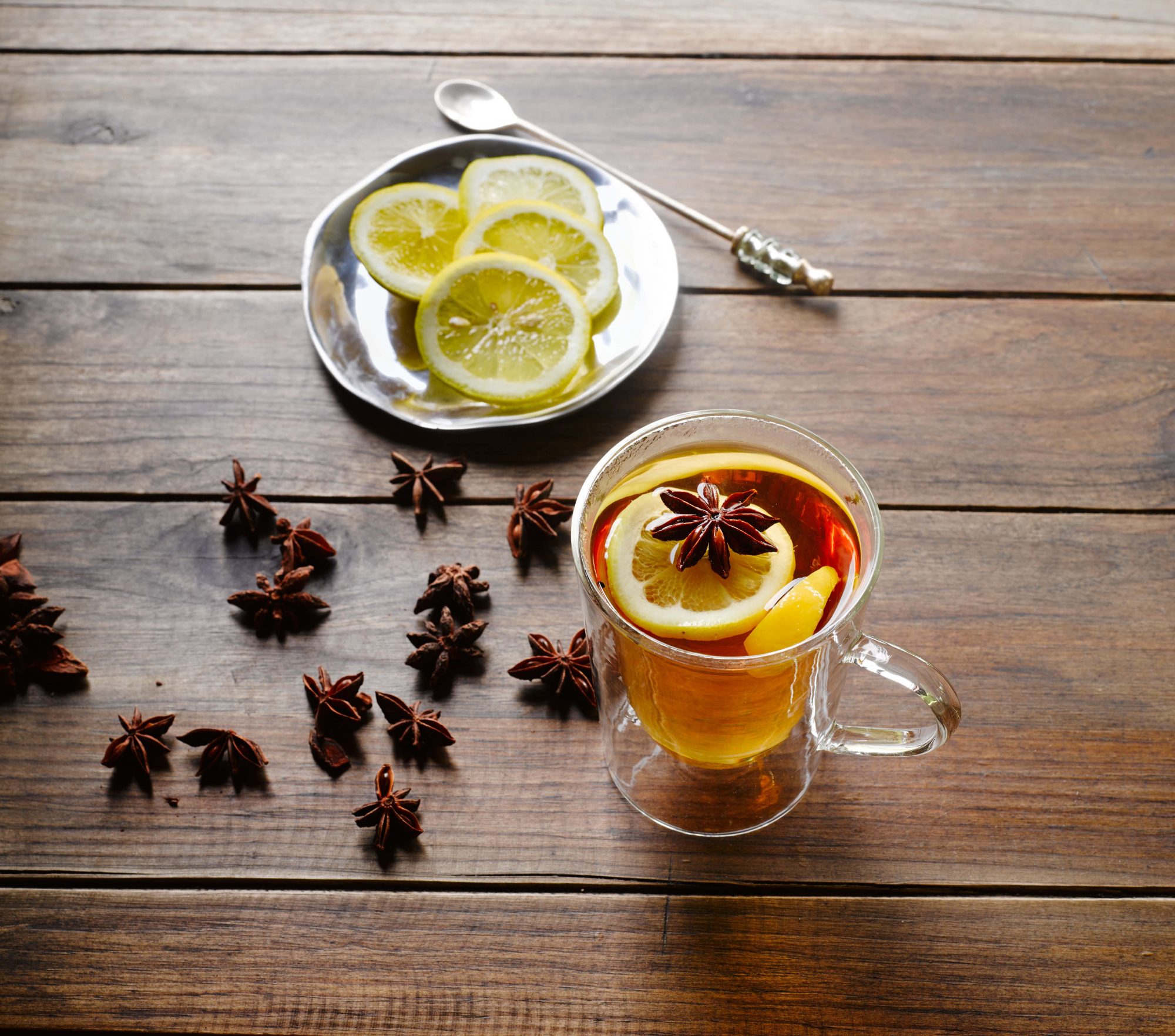 Ingredients:
1 Part Crisp Apple Sparkling Ice
1 Part Bourbon
Lemon Slice
Star Anise to Garnish
Directions:
Heat bourbon, green tea bag and Crisp Apple Sparkling Ice until hot and tea has steeped. Remove bag and pour into a toddy glass. Add lemon slice and star anise to garnish.
You can get Sparkling Ice here.
7. Honey Winter Bourbon Cocktail with Honey Sage Syrup
Nothing provides comfort like honey, sage, and adding a splash of bourbon to warm you right up from the inside out.
Get the recipe here.