These hot chocolate ornaments are the *sweetest* gift you'll give this season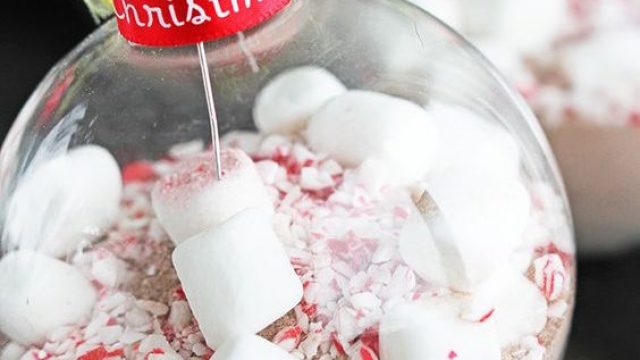 Move over glittering pine cones, there's a new Christmas ornament in town — and it's delicious. Hot chocolate ornaments have emerged as this year's go-to DIY craft, and we're here to say that everyone should make a ton of these as soon as possible.
Not only do they make great gifts for coworkers or gift-exchange pals, they'll also brighten up your tree and you'll feel like a kid again when you see them hanging up proudly in your parents' home.
They're also super easy to make: Just pick up a box of clear plastic ornaments from Michael's, fill them with hot chocolate mix, dehydrated marshmallows, spices, and any other flavors you can dream up, and that's it. Holiday crafting = done!
Below, check out some of the most delicious-sounding flavors we've stumbled upon.
M&M's
Peppermint and Marshmallow
Chocolate Chips and Marshmallows
Holiday Sprinkles
White Chocolate
Happy holidays to you, and may they be cozy and delicious!