The "Up" hot air balloon is REAL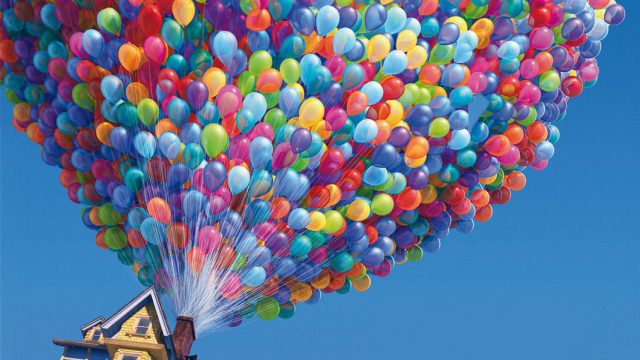 Our hearts are literally floating up, up, and away right now because someone took the hot air balloon from Up and magically transported it into the real world.
Though it was made in Bristol, this wondrous creation was actually designed to be part of Australia's 2016 Canberra Balloon Spectacular, which occurs over the course of nine days, (it's happening right now), and includes 40 other balloons. According to the organization's website, "The Canberra Balloon Spectacular is considered to be one of the best and longest running hot air ballooning events in the world." So… how fast can we book a flight to Australia?
For such a momentous occasion, the Up hot air balloon (which is officially known as Cameron TR-84) was brought to life. BuzzFeed revealed that a whooping 600 mini balloons have been sewn into the big balloon's exterior skin. Despite this grand number, the airborne work of art is actually seen as being a relatively small balloon (coming in at 84,000 cubic feet), especially when compared to your average hot air balloon (which must be positively ginormous).
Now that we've gotten those specifics out of the way, here's the most important detail yet: pilot Simon Askey revealed that they plan to travel the world in the Cameron TR-84 – Carl and Ellie style! "It was created to support the Disney/Pixar movie, Up," Askey told BuzzFeed. "And we're hoping to send the balloon to Japan later this year."
Alright, this is some of the best news we've ever received. Now, here's hoping that the balloon makes its way to us in the not-so-distant future!
In the meantime, we'll just be admiring all this real-life wizardry: