This hilarious horror movie trailer about potatoes is surprisingly terrifying
After watching this parody movie trailer, you'll shudder the next time someone tells you to "eat your vegetables." This hilarious horror-style trailer comes from the brilliant mind of NYC based comedian and actress Katrina Naficy and her director boyfriend Nick Massey.
The thrilling trailer for the fake movie, appropriately titled Peeled: The Potato Resurrection, centers around a growing potato infestation and how it causes one average woman's life to slowly break down.
https://www.youtube.com/watch?v=jW9M7dGpodw?feature=oembed
The video has quickly racked up almost 200,000 views overnight after being posted to reddit in large part due to the quality of the trailer itself. It pays homage to the horror genre by having everything we would hope and expect to see from a scary movie. There are twists, turns, and surprises around every corner.
And the best part is it all centers around the arguably most boring of all vegetables, the potato.
What makes this trailer so spectacular is, of course, the fact that everyone takes the pending potato threat super seriously. At no point is it addressed that the thing terrorizing this woman's life is simply a spud.
In fact, part of the magic of this trailer is the fact that by the end of it, you start to actually wonder if potatoes might not be as innocent as they seem.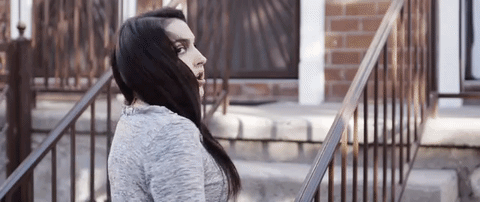 When asked in the reddit strand what the inspiration for this hilarious video, the co-creator simply answered, "Potatoes." A simple answer for a simply amazing movie trailer.
While we realize that this movie trailer is just a joke and the real movie doesn't yet exist, it's fair to say that the popularity of this trailer might actually inspire the creators to make it into a full movie. Let's be honest, we really want to see exactly how potatoes are could be as terrifying as these hysterical filmmakers have made them seem.