Hooray for makeup: Besamé Cosmetics is bringing back these gorge products
One of the best feelings in life is when you run into an old friend you've desperately missed and you're able to immediately pick up where you left off. That warm feeling of familiarity is exactly what we experienced when we found out Besamé Cosmetics is bringing back some of our favorite products just in time for the holidays.
In a generous series of Instagram posts made on Wednesday night, the vintage-inspired makeup brand blessed followers with the news that they would be re-releasing a couple of their popular products starting Thursday morning at 6 a.m., which means they're available for purchase now!
Peep this beauty.
https://www.instagram.com/p/BMU0bVOhZUq
For those uninitiated, THIS is what the Victory Red Lipstick from Besamé Cosmetics looks like, pure delicious lip fire.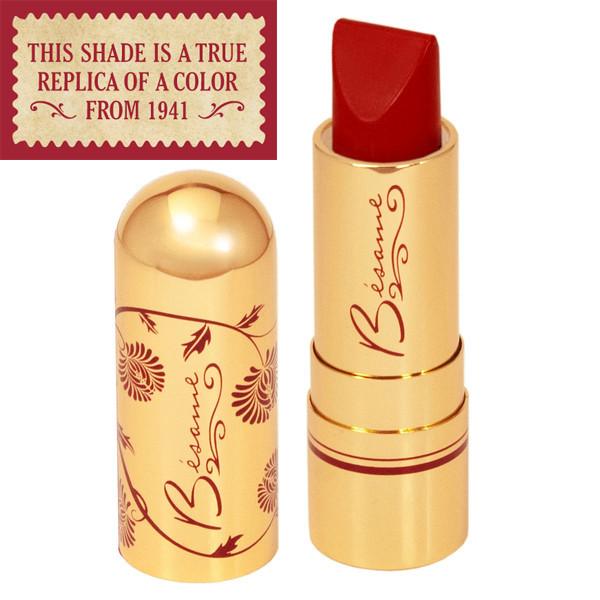 Besamé is donating $5 of each purchase to the "Hope For The Warriors" organization in honor of Veteran's Day. The set comes with a limited edition 1940s Replica Victory Pin.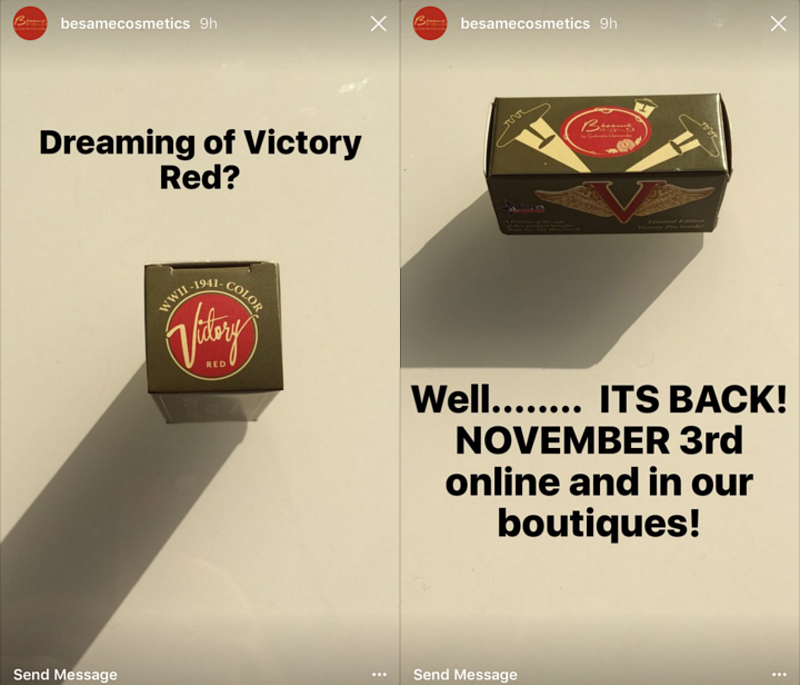 The lipstick's name references the Allied Victory in World War II. According to Besamé's website, they researched and replicated the Victory Red lipstick that women in the military had worn back in 1941.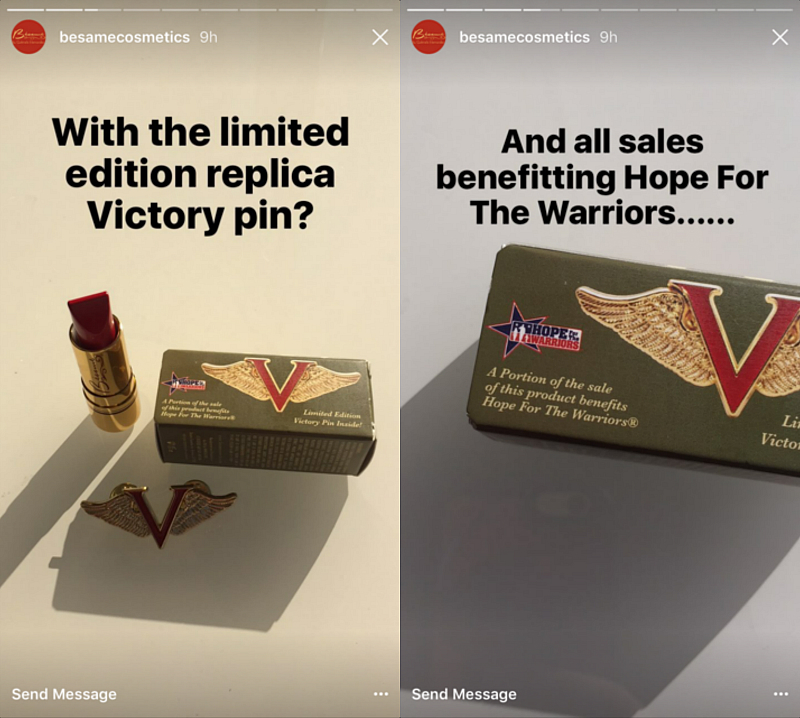 They also announced they've restocked their 1938 Cream Rouges, which will make you feel like a reincarnation of your grandma when she was the blushing queen of nightlife.
https://www.instagram.com/p/BMVX1QlBmlx
The floral tin is cute enough to buy on its own. So when you add the soft allure of the red rouge, we're officially done for.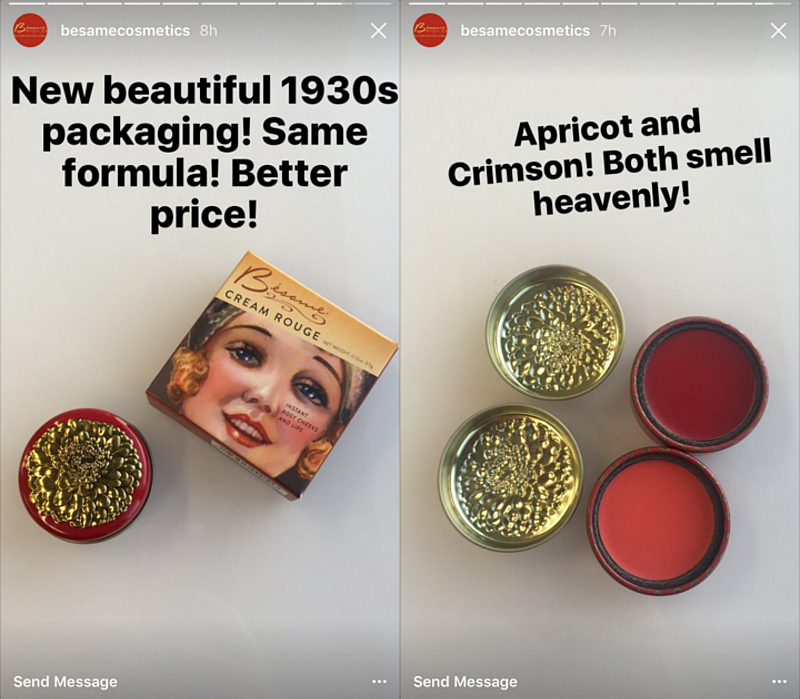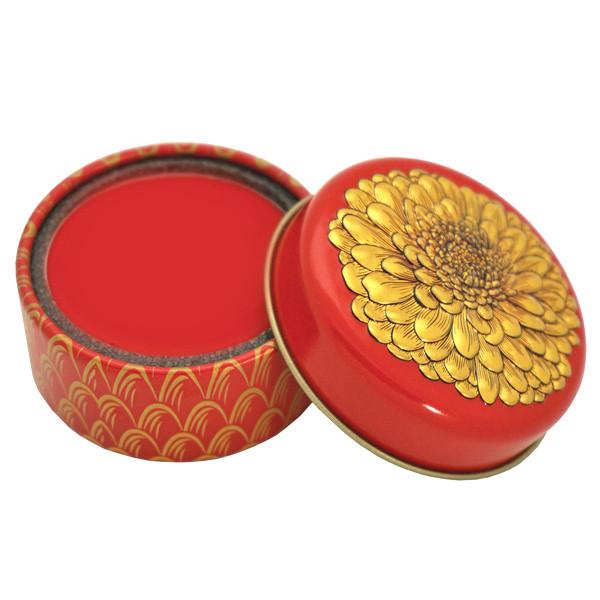 It's also the birthday of the founder of Besamé Cosmetics, Gabriela Hernandez!
Happy Birthday to Hernandez, and happy early birthday to all the makeup lovers stockpiling their orders of Besamé right now.