In honor of #NationalBookDay, here are the books we keep coming back to
Today is National Book Day, and we book-lovers at HelloGiggles are so excited. So we took it upon ourselves to compile a list of our absolute favorite books, the ones we just can't get enough of, the ones we just come back to, time and time again. After all, thousands of new books come out every year, but just a few stay in our hearts forever, yearning to be read again.
Here are our top picks!
Slouching Toward Bethlehem by Joan Didion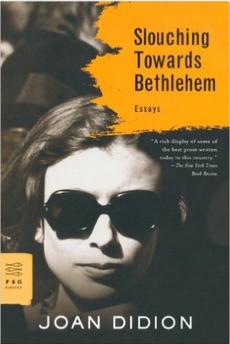 "The books I tend to go back to are really essays and reviews that I really admire. I think I read Robert Christgau's Trying to Understand the Eagles about once a month, and my copy of Joan Didion's Slouching Toward Bethlehem has a lot of dog-eared chapters." –Margaret Eby, features editor
Mystery Train by Greil Marcus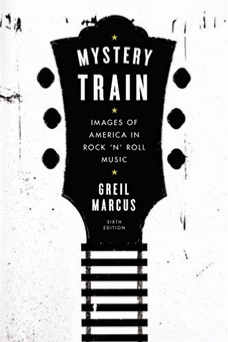 "I also end up rereading Greil Marcus' Mystery Train, sometimes just for the introduction, and Barry Hannah's Airships. Ellen Willis is another favorite, as is Flannery O'Connor. There are different writers I go to for different purposes, for activating certain parts of my brain that need a jolt." –Margaret Eby, features editor
The Harry Potter series by J.K. Rowling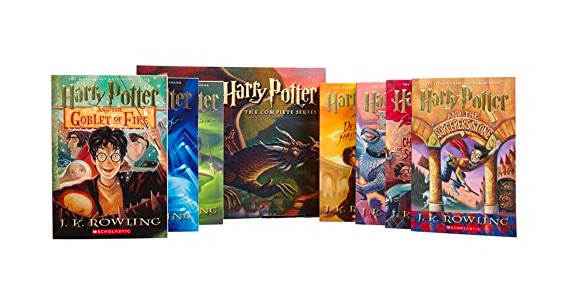 "I'm currently rereading these now for I believe the 10th time in my life. Every time I read them, I get something new out of them. It feels like I've grown up with them, and my interpretation transforms into something new with every passing year. Plus, magic, guys." –Sammy Nickalls, staff writer
Bridget Jones's Diary by Helen Fielding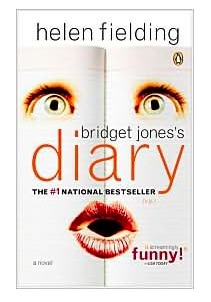 "I read Bridget Jones's Diary ALL the time. Probably because you can read just an entry at a time and it doesn't matter which page you turn to. Also it's hilarious. Also it's too real." –Elena Sheppard, cultures editor
The Surrendered by Chang-Rae Lee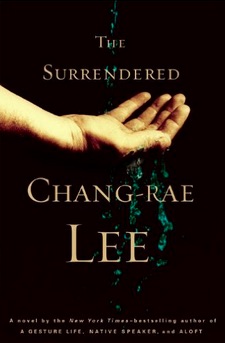 "The subject matter is somber (Korean War) but it gracefully highlights the beauty and struggle of wartime tragedy, immigration, perseverance, and mostly, courage. It quietly, but bravely, tells a deeply personal story with themes that anyone can relate to: the desire to live a life fulfilled and that love for your family endures even through the harshest times." -Jen Choi, product manager
A Wrinkle in Time by Madeline L'Engle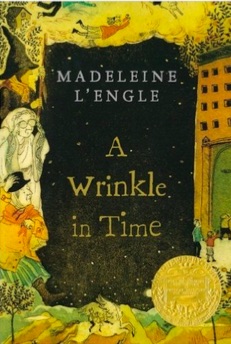 "I read Wrinkle in Time so many times as a kid because I was an awkward grouchy outcast just like Meg Murry. As an adult, I always come back to this book and weep over my decades-old copy because it is such a wonderful yarn and such a gorgeous reminder that the people we love the most will always inspire us to be our bravest, best selves." –Kit Steinkellner, senior writer
The Velveteen Rabbit by Margery Williams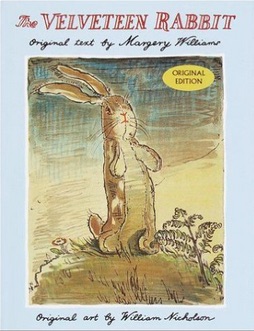 " 'It doesn't happen all at once.You become. It takes a long time. That's why it doesn't happen often to people who break easily, or have sharp edges, or who have to be carefully kept. Generally, by the time you are Real, most of your hair has been loved off, and your eyes drop out and you get loose in the joints and very shabby. But these things don't matter at all, because once you are Real you can't be ugly, except to people who don't understand.'
I mean, COME ON." –Kit Steinkellner, senior writer
Ella Enchanted by Gail Carson Levine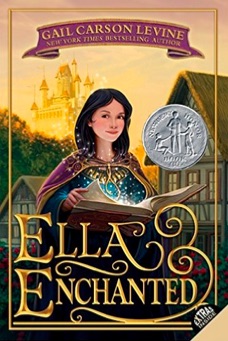 "When I first read this in middle school, Ella was the first narrator I'd ever met who could break your heart and make you laugh on the same page. She's so plucky and brave and hilarious — my inner middle schooler still wants to be her. Plus, what a well-done twist on the Cinderella story: The unicorn hair soup! The fairy who keeps accidentally cursing people!! CHAR!! I probably reread this once a year and have done extensive research on time travel so I can go back to 2004 to prevent Hollywood from ruining it turning it into a movie. Sorry. . . am I gushing?!" – Christina Wolfgram, video producer
The Art of Racing in the Rain by Garth Stein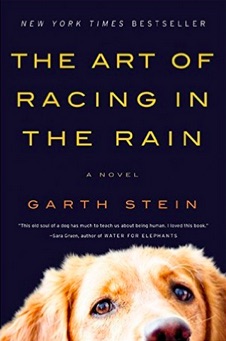 "My favorite book, hands down, is The Art of Racing in the Rain by Garth Stein. It follows a man's journey through adulthood and all the stress, excitement, love, and tragedy that comes with it. The book is narrated in the most endearing way possible, through the innocent voice of the man's pet dog Enzo. If you have a fur baby of your own, I guarantee you will be crying by the end of it!" -Bryanna Goecke, account executive
Sabriel by Garth Nix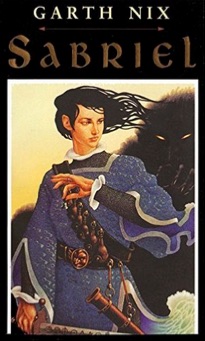 "My heart will always be with YA fantasy fiction regardless, but Sabriel (and the rest of the books in Nix's Abhorsen series) is a cut above. This tale of a schoolgirl who learns that she's a necromancer (!!!) charged with protecting a secret kingdom hidden from the rest of her world (!!!!!) was so formative to how I started to view storytelling as not just something to enjoy, but as a means of delivering deeper messages — in this case, about family, destiny, and especially death. I'm getting worked up just thinking about it. . . God, I love this book so much. SO MUCH." –Lilian Min, associate editor
The Princess Bride by William Goldman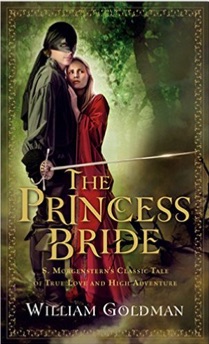 "Because it is PHENOMENAL and I think the only time in history where I have a tough time deciding between what is better, the movie or the book. I also really love the way the book is set up, since it's like a story within a story, within a story. I also usually shy away from ~love~ stories, but TPB is basically every genre rolled into one." –Rachel Paige, staff writer
The Return of the King by J. R. R. Tolkien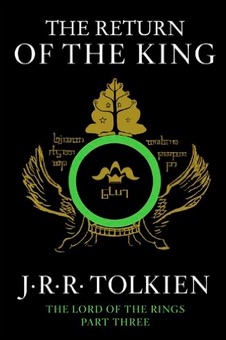 I actually try not to reread it, because sometimes just thinking about it makes me burst into tears. The ending is just sobeautiful, and I find myself rereading the last few chapters again and again, because I think it's absolutely the most perfect ending to any story ever. –Rachel Paige, staff writer
Is Everyone Hanging Out Without Me? by Mindy Kaling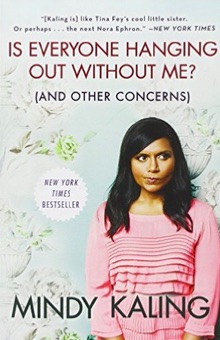 "Because that book is like my best friend." –Rachel Paige, staff writer
Weetzie Bat by Francesca Lia Block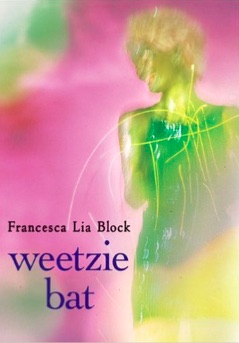 "Weetzie Bat by Francesca Lia Block inspired me so much since reading it as a teenager: 'He kissed her. A kiss about apple pie a la mode with the vanilla creaminess melting in the pie heat. A kiss about chocolate, when you haven't eaten chocolate in a year. A kiss about palm trees speeding by, trailing pink clouds when you drive down the Strip sizzling with champagne. A kiss about spotlights fanning the sky and the swollen sea spilling like tears all over your legs.' I'm still like, WAH!!!!!" –Marie Lodi, staff writer
The Phantom Tollbooth by Norton Juster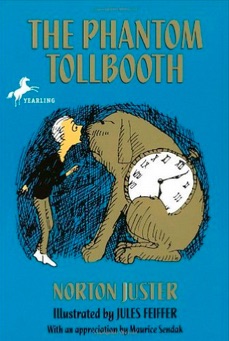 "​I could reread The Phantom Tollbooth by Norton Juster again and again. It's the first book I really fell in love with — it showed me that wordplay could truly be fun, and that the same word could have wildly different meanings. It also showed me that just through reading, you could dive into a whole different world, and it made me want to become a writer." –Rosemary Donahue, editorial intern