In honor of "The Mindy Project" ending, we've rounded up our favorite Mindy fashion statements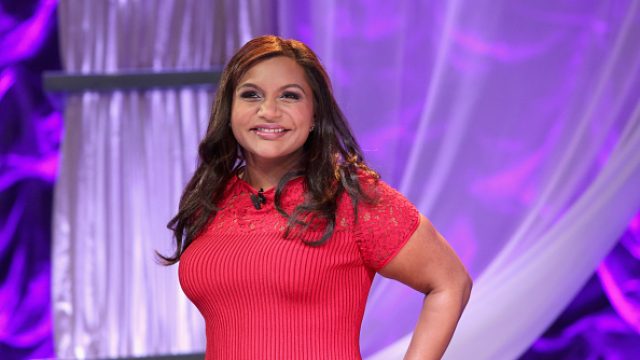 All good things must come to an end, sad but true. It's the cycle of life after all, but that fleeting mortality is what makes life so special! Today, we mourn the end of an era; The Mindy Project will officially end after its next season. The television show was renewed for its sixth and final season, and although we're excited we get more Mindy, we're not quite as happy about the fact that we will soon only be able to watch reruns. The show stars Mindy Kaling as Mindy Lahiri, an OB-GYN by day and a pop culture nerd by night. In the series we see Mindy try to find a balanced, well-rounded life and watch as she stumbles along the way, all while wearing outfits we love. With her infectious sass and wit, it's hard not to see why the past five seasons of the show have been so popular. But instead of mourning the end, we're taking a look at our favorite Mindy outfit moments because they're so good, and so Mindy; read on for our seven favorites.
1This lipstick skirt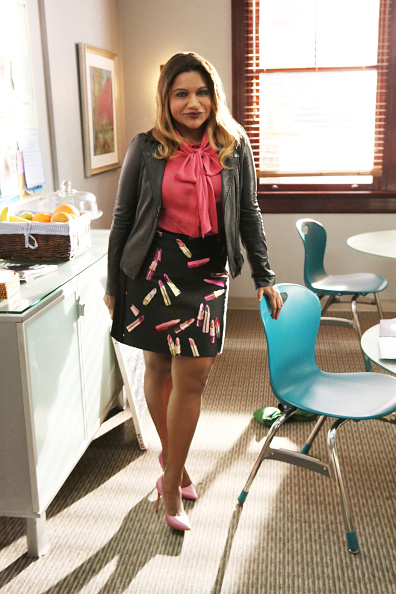 On Season 5 of the show, Mindy shows up wearing this look and we're pretty much deceased. Lipstick on your lips AND on your skirt? We're here for it today, tomorrow and next week. Paired with the perfect pink pump and a pussy bow, not to mention a flawless ombré, Mindy looks put together, playful and still romantic. Also, can we borrow this skirt?
2This old school socialite look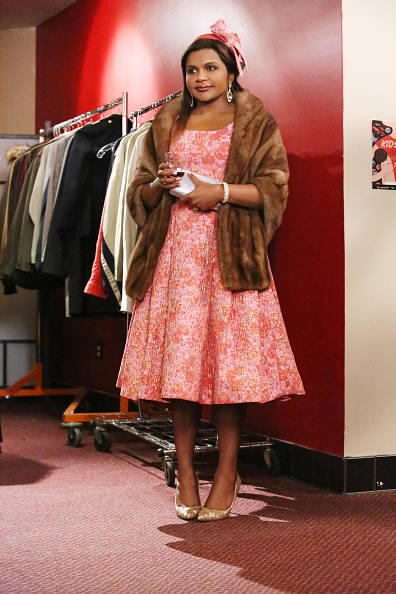 Mindy is giving off some serious old school socialite vibes with this look. In Season 5, Episode 5, Mindy wears a fur stole, an a-line dress, a pink bow and statement earrings and she looks immaculate. This episode includes messy relationships and dating famous actors, so Mindy really has the look down for navigating life troubles down. Fabulous, elegant and the perfect amount of extravagance make this look one of our favorites.
3This floral coat and bib dress combo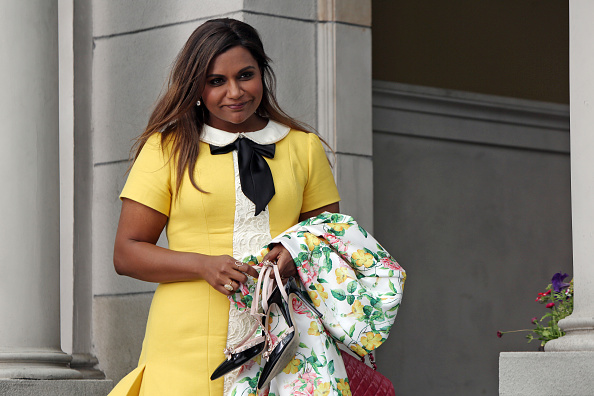 If you weren't ready for spring, you probably are now, thanks to this blooming look Mindy wore on Season 4, Episode 26 of the show. As if a yellow bib dress and coordinating floral coat weren't enough to send you into a spiral of sartorial-induced envy, just notice the amazing Valentino rockstud pumps Mindy is carrying. This look is both parts Easter party and street style star.  Classic Mindy!
4This traditional Indian look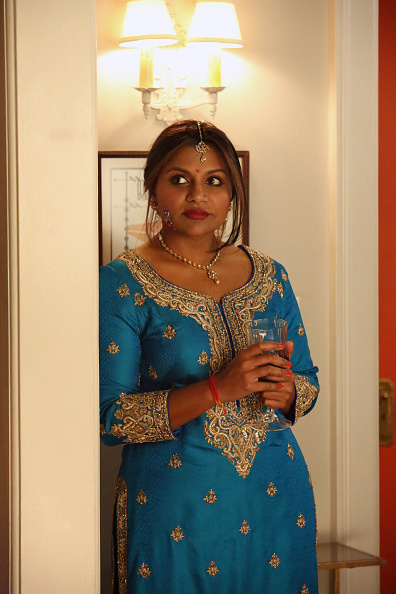 Mindy always looks stunning, but when she tries to channel more of her Indian roots and throw a dinner party while wearing traditional Indian garb, she really looks dazzling. The rich aqua fabric with the decadent headpiece and necklace look beautiful on Mindy, who stuns in this look on Season 4, Episode 18 of the show.
5This modern-day traditional look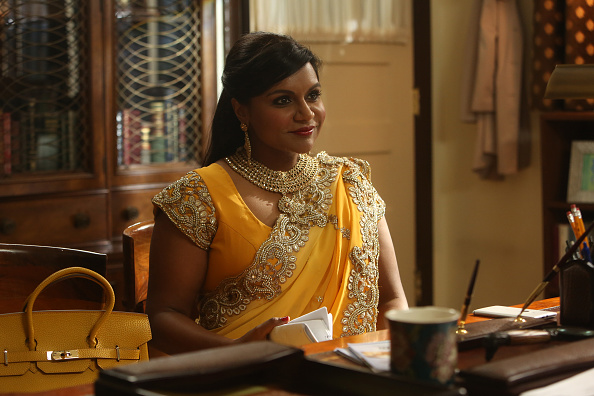 There's never a dull moment on The Mindy Project. When Mindy tries to use her race to ensure baby Leo's entry into an exclusive preschool, she wears this look to play her roots up. A saffron sari with intricate gold detailing, and a matching bib necklace are flawless on Mindy, who wears this look in Season 4, Episode 9 of the show. Although things don't go as planned, at least she still looks charming.
6This bright and bold combo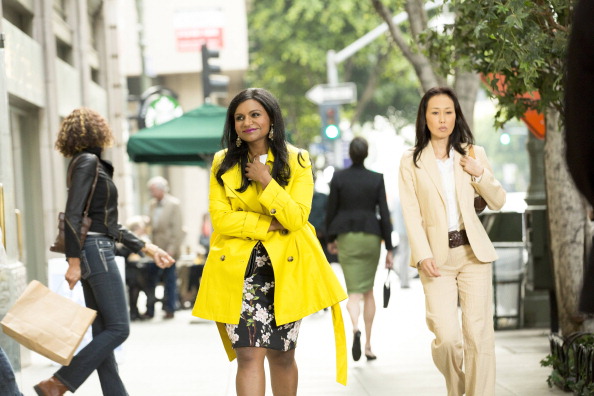 We're feeling major spring vibes from this floral and neon combo that Mindy rocks in Season 2 of the show. The bright neon coat looks perfect with her floral knee-length dress. Is this our next go-to outfit for a breezy spring day? Probably! Mindy's fashion intuition is on point and this look is both versatile and striking, just like Mindy herself.
7 This casual grocery store look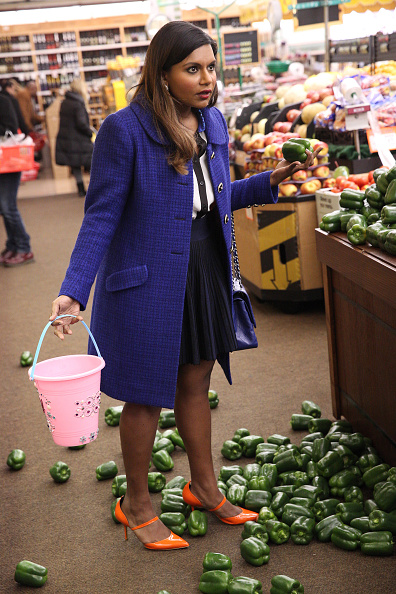 Last but certainly not least is this look from Season 3, Episode 17, when Mindy gets in over her head. This look of bold blue peacoat, black circle skirt, black and white button up, finished with an orange pair of mary jane pumps is not what you'd expect to wear to the grocery store. But it's bright, bold and finished off with a bucket that says "Mindy" on it, so we're down. So even when there's cleanup necessary on aisle four, at least Mindy will be looking good.