In honor of Halloween, here's Chloë Grace Moretz in her 7 most bewitching looks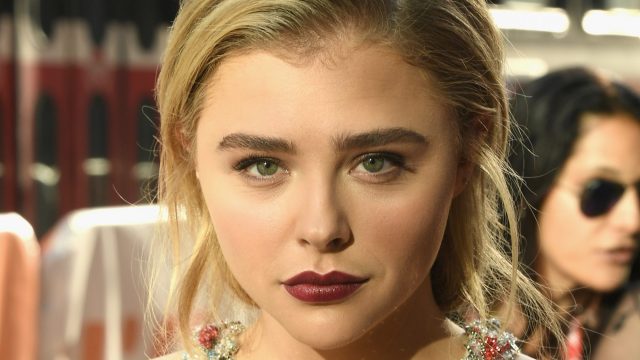 As Halloween quickly approaches, we are getting so excited to start diving into the season with candy, costumes, and decorations. But one of our other favorite ways to celebrate the season is by going a little darker and eerier with our fashion. One of our favorite celebs who loves a little bit of edge in her gowns is Chloë Grace Moretz, who stars in If I Stay, Neighbors 2, and Brain on Fire . Here are our favorite bewitching looks from Chloë.
1. She looks wickedly good in this off-the-shoulder black number.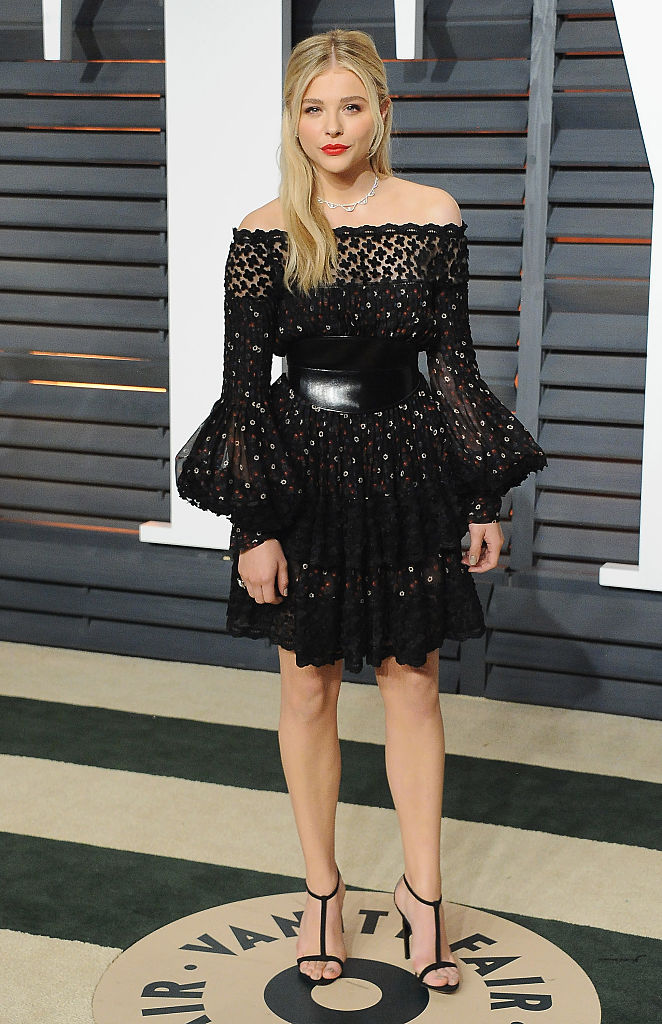 This look is so high fashion with its puffy long sleeves and that incredible neckline. The black color, the lace details, and the thick leather belt definitely give this look the vibe of dark magic, but the delicate off-the-shoulder look and soft fabrics make balance it out for the red carpet.
2. This dress makes Chloë look like a modern Sabrina the Teenage Witch.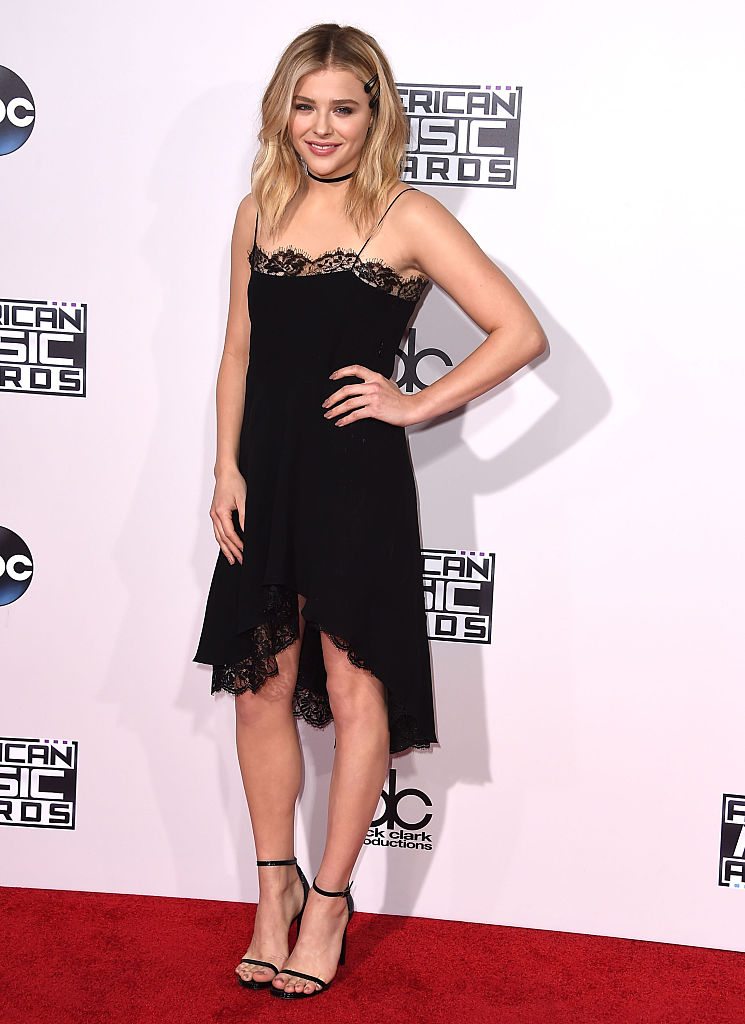 This dark, lace-trimmed dress paired with that simple but fierce choker make Chloë look like she's going to cast a spell on us. And that spell is one of total fabulousness.
3. This rose-covered lace is an update of a Gothic fairy tale.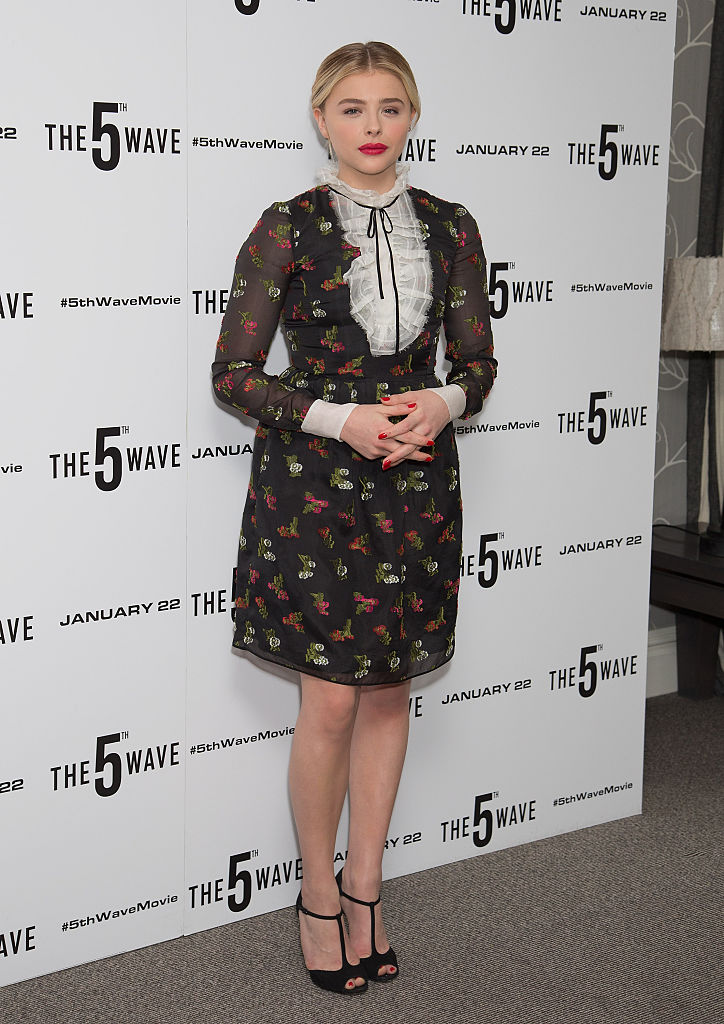 The high, lacy collar and cuffed sleeves of this dress give it a perfect vintage quality, while the dark color and rose print give the look a darker, Gothic vibe. We love that Chloë pairs it with red lips and nails to give it the look a dark romance.
4. Chloë went a little Medusa for the 2015 Teen Choice Awards.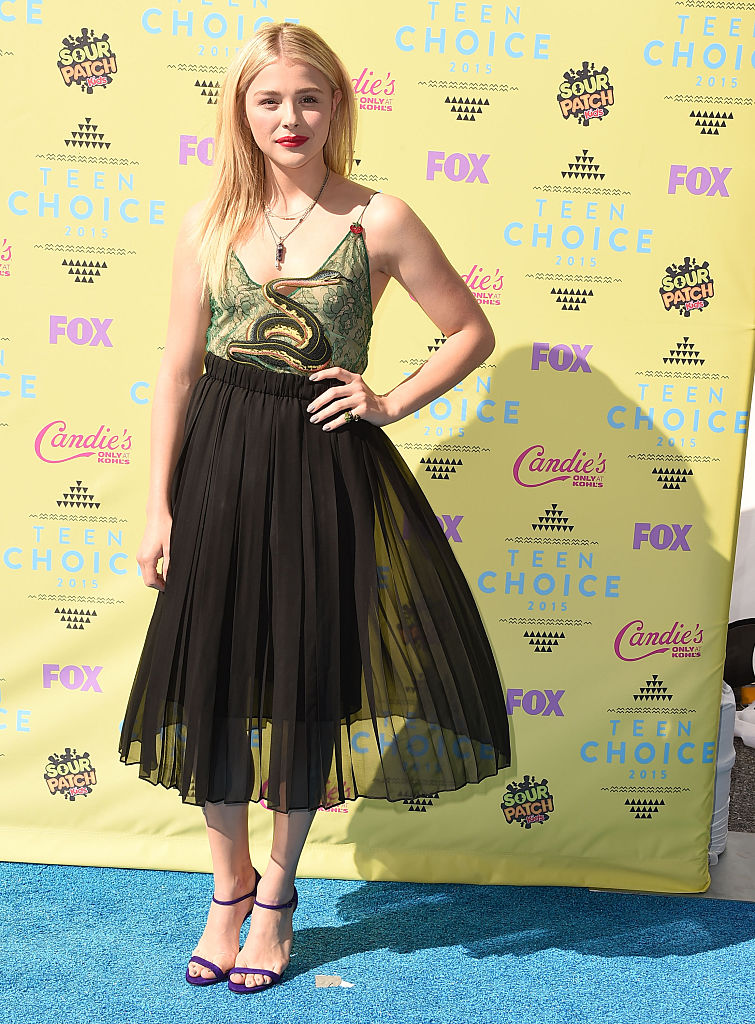 The snake detail on her strappy top definitely reminds us of the mythical Medusa with hair made of snakes. Paired with this sheer black skirt gives Chloë and look that's darkly fabulous, although her fabulous look my turn us straight to stone.
5. This spring at the Neighbors 2 premiere,Chloë looked like a dark sorceress.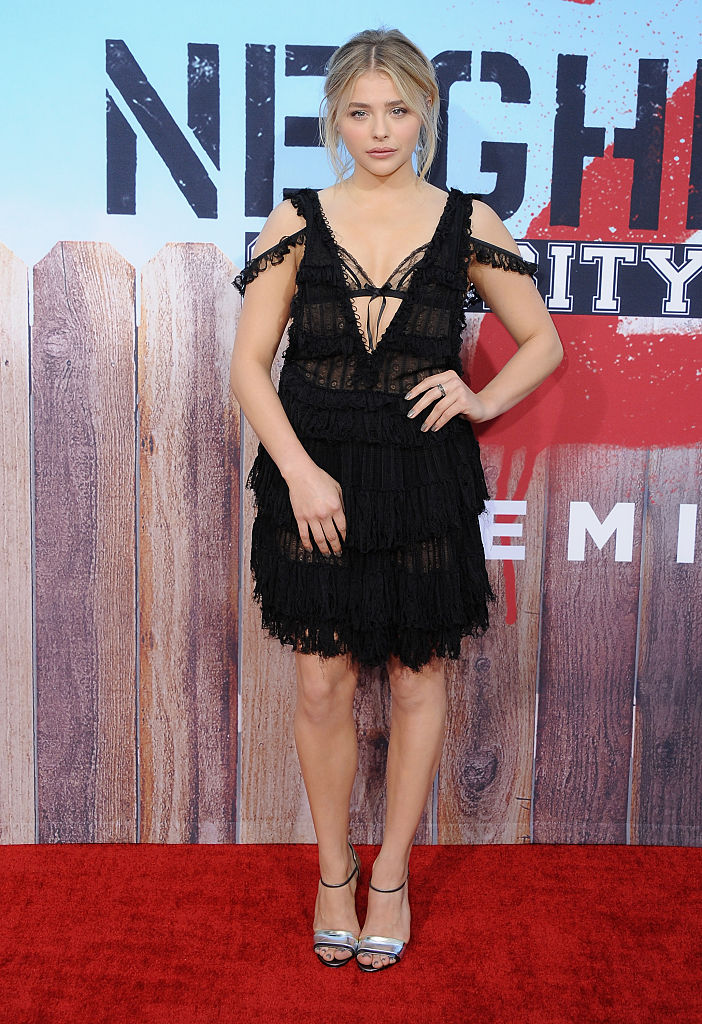 The material and drape of this dress are beautifully soft and feminine, but with the dark black, it gives the dress a dark, mysterious aura that is totally ready to do some sorcery.
6. In this look, Chloë was ready to bewitch the seven seas.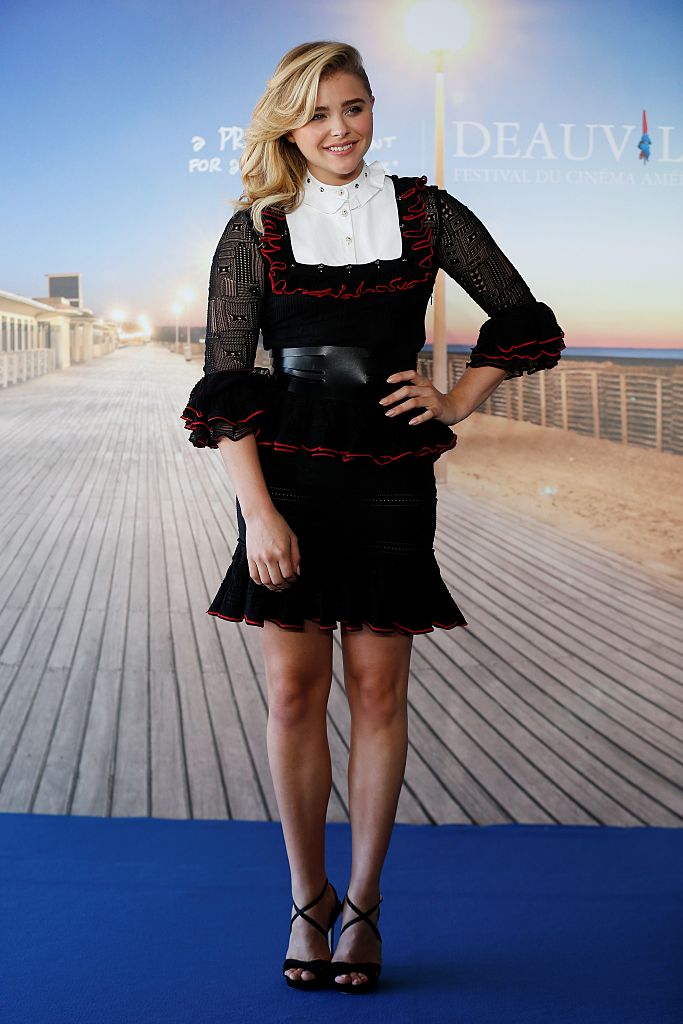 The high white collar and ruffles give this look a fun, pirate quality, while the sheer sleeves and dark colors give it a mystical air. But the fitted skirt and Chloë's fabulous waves keep the look fun and modern.
7. Chloë looks like a dark queen in this incredible gown.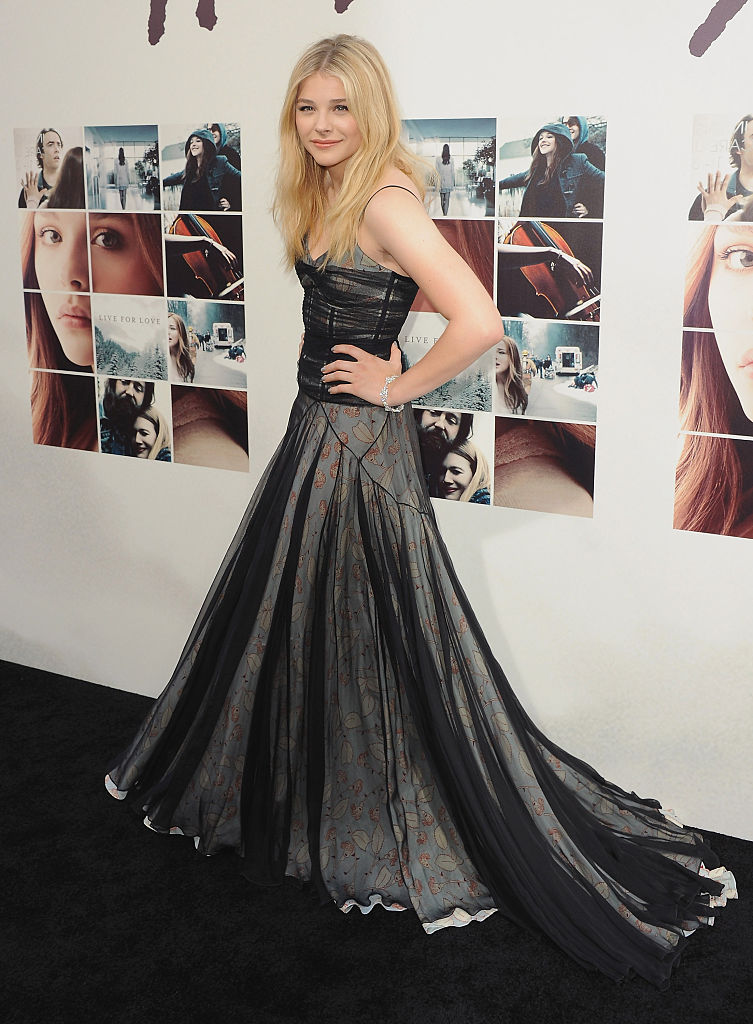 The ruched top, extra long hemline and black sheer definitely reminds us of a dark lady like Elvira. But if you look closely, you'll see the light floral pattern under the black, so the dress maintains a sense of fun, even though it's got those witchy vibes.
Chloë definitely has a bewitching way with fashion, and we are under her spell.