Homer Simpson appeared on "Jimmy Kimmel Live" last night, and it was absolutely incredible
Is there anything better than a crossover? Especially when it's a crossover between an animated show and a show with living, breathing humans. (That's pretty much the premise of FOX's Son of Zorn, and we're definitely digging it.) On Jimmy Kimmel Live last night, Kimmel mentioned how The Simpsons was about to air their 600th episode this Sunday — and Homer Simpson happened to be watching.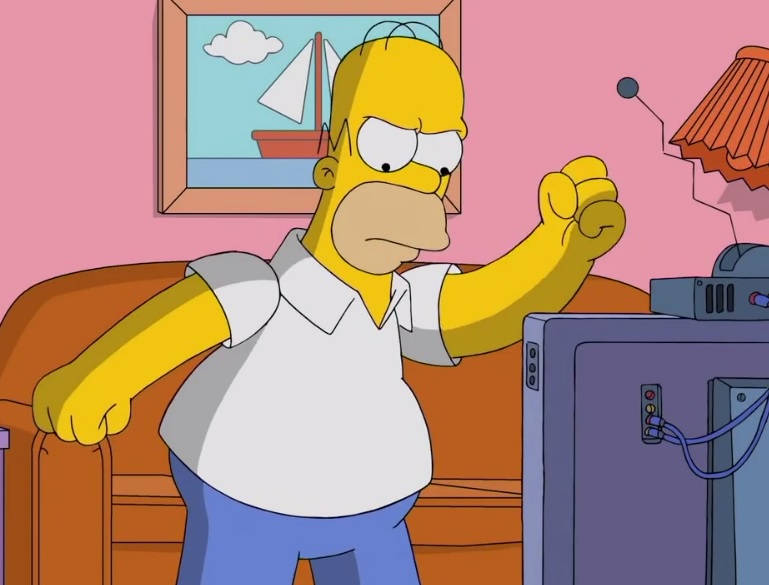 "Stupid TV, be funnier!" Homer yells, while Kimmel is facing the equivalent of an earthquake inside.
Eventually, the two meet up, and Kimmel gets an incredible tour of Springfield. Watch and enjoy!
https://www.youtube.com/watch?v=Kf5nEbCq5tE?feature=oembed
Kimmel gets the chance to write on the chalkboard, see the power plant in action, and even enjoy a Duff beer with Homer and the gang.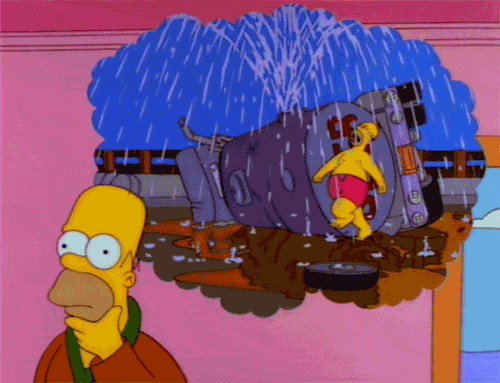 Of course, Homer gets real about Kimmel's job on late night television, as well — he mentions that as far as late night shows go, all everyone wants to see is people singing in a car. Hear that, James Corden? You got your own little mention!
Kimmel mentions that The Simpsons are one of the most popular families in the world, and we have to agree — the show just started their 28th season, and almost everyone on Earth has caught at least an episode or two. Their 600th will be a Treehouse of Horror episode — the 27th, to be exact. And, it looks like the famous Frank Grimes will be doing the introduction.
https://www.youtube.com/watch?v=W0Jycw0RlO8?feature=oembed
You can catch it this Sunday on FOX!