The "Home Improvement" boys have all grown up to be crazy adorable men
When Home Improvement premiered 25 years ago (this Saturday!), no one could predict how huge a hit this, now iconic, family sitcom would become. Not only did Home Improvement firmly establish itself as a staple of basically every '90s kid's childhood, but it also blessed us with three of our favorite crushes ever…
Every '90s girl remembers plastering their bedroom walls with JTT posters, RIGHT?!
false
And while it's been a hot minute since we've seen the youngest Taylor family members, it looks like the boys have truly grown up to be fine young men. Starting with the oldest…
Brad Taylor, played by Zachery Ty Bryan then.
Zachery now.
After Home Improvement, Zachery continued to act in a number of shows like ER, Smallville, and Vernoica Mars. However, these days he's leading a quieter life enjoying time with his beautiful family.
An adorably goofy dad.
https://www.instagram.com/p/BIbaWKDgB7p
With a fairly strong Insta game.
Loving this adorable photo with his children!
https://www.instagram.com/p/_3T9MFzhpG
Giving Tim Taylor a serious run for his money, here.
Randy Taylor, played by Jonathan Taylor Thomas then.
Jonathan now.
Following a more academic path post-Home Improvement, Jonathan went on to study at Harvard, Columbia, and St. Andrew's University in Scotland. He told People a few years ago, "To sit in a big library amongst books and students, that was pretty cool. It was a novel experience for me."
Zach and Jonathan are still close and have actually been working on a TV project together.
https://www.instagram.com/p/-AClkCzhkC
During a recent Reddit AMA, Patricia Richardson (who played mom, Jill Taylor), said she still keeps in touch with Zach and Jonathan and that they've written an R-rated TV pilot that they were "shopping around town" together.
And, you may recall, Jonathan has made several guest appearances on Tim Allen's Last Man Standing.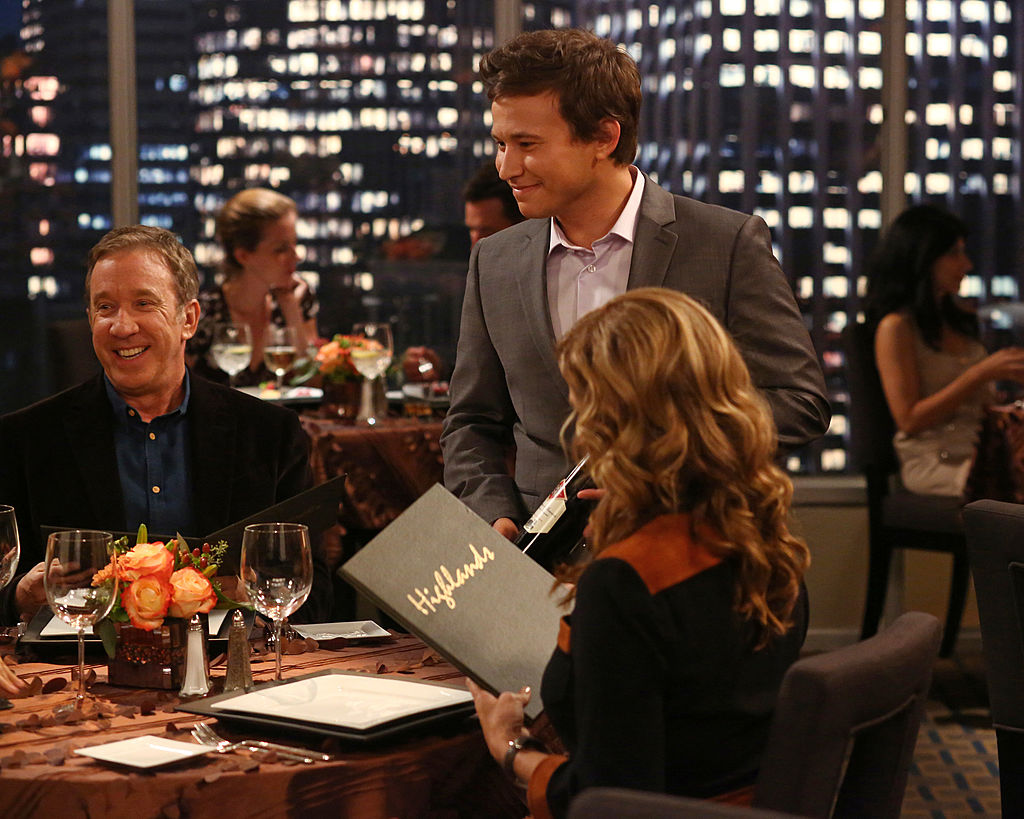 And because he's super talented, Jonathan even directed a few episodes for his former (TV) dad's show, too!
Mark Taylor, played by Taran Noah Smith then.
Taran now.
After Home Improvement, Taran did not carry on with acting. However, these days, he leads a more ~adventurous~ life having developed a love for sailing, planes, and…
…a crazy adorable dog!
That photo is just too cute.
Looks like a match made in heaven!
25 years may have passed in the blink of an eye, but there's one thing we know for sure…
…Tim and Jill Taylor would STILL be super proud parents. AR AR AR!