10 Gothcore Products to Spookify Your Home This Halloween Season
Pumpkins are so last year. This dark decor trend is, well, trending for a reason.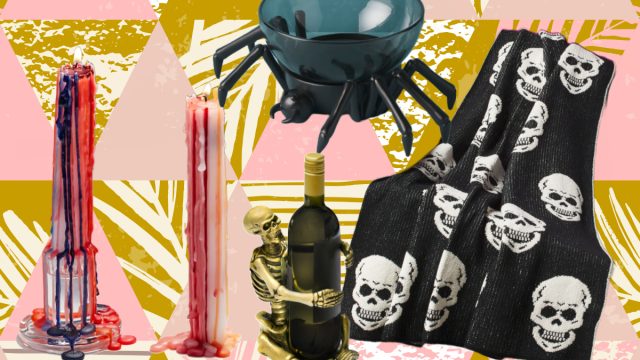 Pumpkins and candy corn may stand the test of time, but gothcore is where it's at this Halloween. Envision decor a lá Kourtney Kardashian and Travis Barker vibes with lots of skull patterned throws and pillows, red-splattered dishware, and black and shiny metallics.
Basically, gothcore is a dark and grungy departure from traditional, bright orange Halloween decor, and it's creepy-crawling its way all over TikTok. People are showing off their eerie Halloween products and demonstrating how to gothify old or vibrant-colored items they already own. (Hint: you're going to need black spray paint.)
Whether you're looking to balance out the orange overload taking over your home with a bit of black or transform your space into a Kravis-inspired haunted house, this gothcore shopping list is a great starting point. Some of these items you can even keep up year round if you find the aesthetic suits your style!
1. Urban Outfitters Dory Cocktail Glass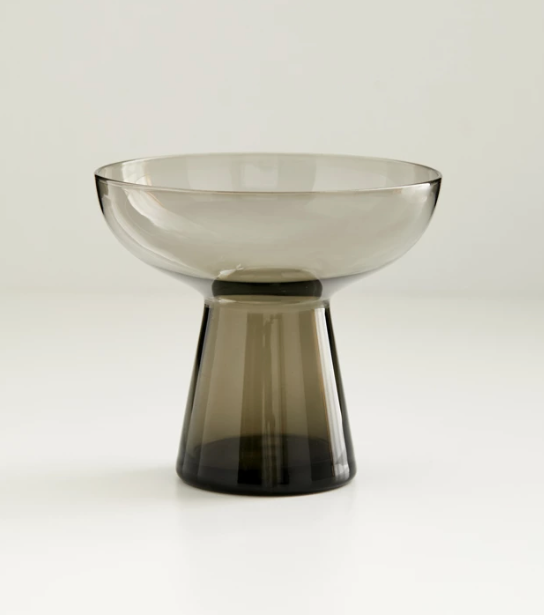 Price: On sale for $10
Link to buy: urbanoutfitters.com
Sip on your witches brew—I mean, your pumpkin spice cocktail—out of this translucent black coupe-style glass. It's made from soda-lime glass and isn't too Halloweenie to be used outside of the spooky season either.
RELATED: 30 Best Zodiac Tattoo Ideas
2. Urban Outfitters Color Drip Candlestick Set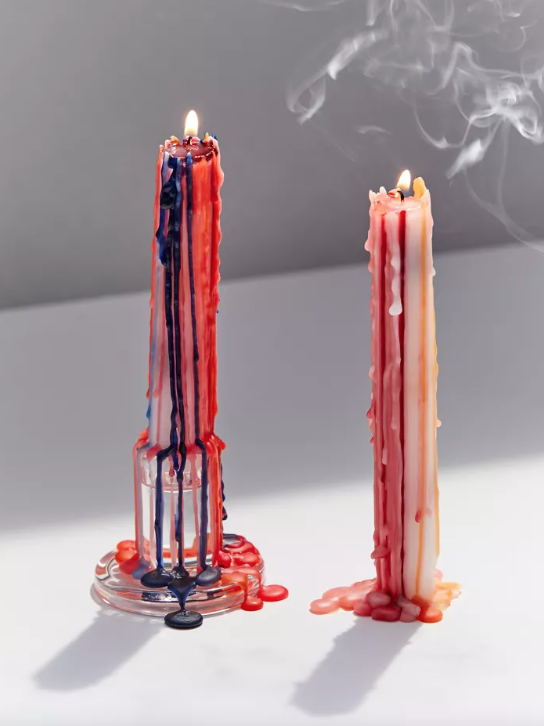 Price: $4
Link to buy: urbanoutfitters.com
Forgo maple-scented candles this Halloween and decorate your mantle or coffee table with gory drip-wax candlesticks instead. As the candle begins to burn, the wax slowly drips and turns shades of red, black, and blue, mimicking the color of blood and human veins. Candlesticks are made from soy and unscented wax.
3. NORDIC WARE Cast Aluminum Haunted Skull Cakelet Pan
Price: $19.99
Link to buy: homegoods.com
If you plan on baking this fall, you absolutely need this skull-shaped baking pan. It's fun yet frightening, and way more original than a pumpkin-shaped baking tin.
4. Chenille Skull Print Throw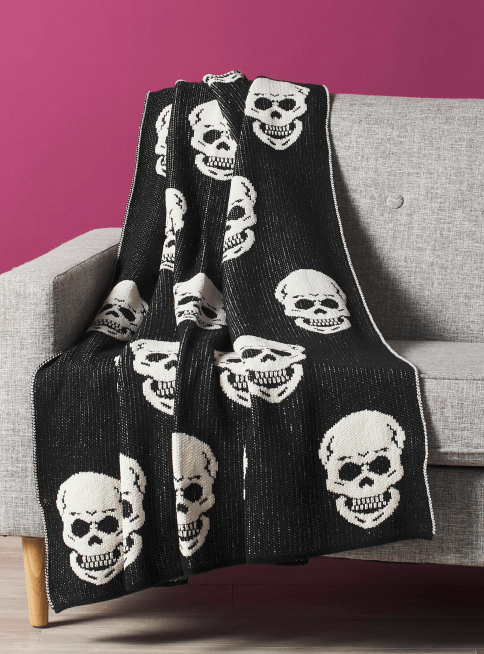 Price: $24.99
Link to buy: homegoods.com
Give your living room a pop of freight with a skull patterned throw. You'll be thankful you have it once the scary movie marathon begins.
5. HANKA HOME Serving Bowl With Spider Base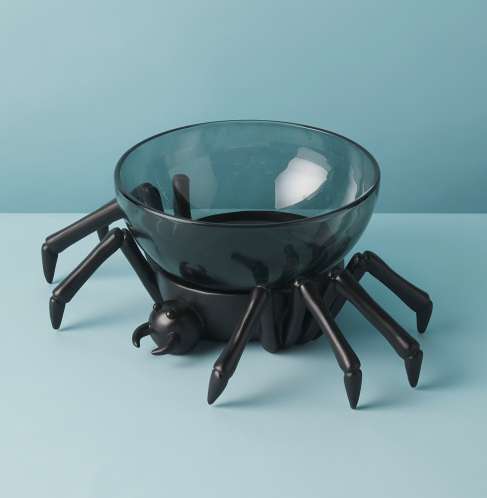 Price: $24.99
Link to buy: homegoods.com
Speaking of scary movies, you're going to need a bowl for popcorn and what better than one with a massive eight-legged creepy crawler for its base? You can use it to pass out Halloween candy, too; trick-or-treaters will appreciate your dedication to the theme.
6. TAHARI Beaded Haunted House Table Runner
Price: $24.99
Link to buy: homegoods.com
Perhaps tchotchkes are your least favorite type of decor or you prefer a minimalist aesthetic? A table runner is a mundane–but, certainly not boring—way to participate in the gothcore trend. Table runners can live on any flat surface area, including coffee tables, kitchen tables, entryway tables, or even your dresser.
7. Knit Skeleton Patterned Pillow
Price: $19.99
Link to buy: homegoods.com
Send shivers down your couch's spine with this skull motif knitted pillow. The zippered cover is both removable and machine washable.
8. SunArtGlassGallery Gothic Suncatcher
Price: On sale for $55.51
Link to buy: etsy.com
Crafted by hand, this gothic stained glass suncatcher features two bats set against a full Halloween moon. If you're looking for elevated gothcore decor, this is it.
9. Ellis3DStudio Hanging Skull Planter
Price: $27
Link to buy: etsy.com
Calling all green thumbs, this gothcore item is just for you. Give your home garden a bone-chilling makeover with hanging skull planters. Shop from a variety of dark and shiny, metallic colors and sized pots—all of which are handmade and come with twine for hanging.
10. Gold Skeleton Wine Bottle Holder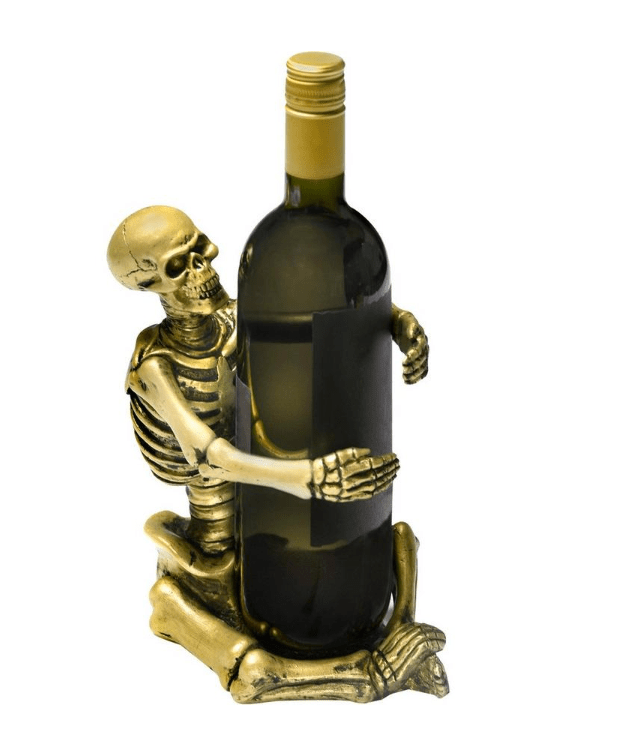 Price: $15.00
Link to buy: partycity.com
Just what your kitchen countertops were missing: an eerie skeleton wine display holder. It's just dying (see what I did there?) to give your wine bottle a big, boney hug.
Emily is a NYC-based freelance entertainment and lifestyle writer — though, she'll never pass up the opportunity to talk about women's health and sports (she thrives during the Olympics).
Read more