Live like Kevin McCallister this holiday season with The Plaza's "Home Alone" hotel package
It's hard to believe, but Home Alone 2: Lost in New York officially turns 25 years old on November 20th. In just a short week, the film will hit that legendary milestone — and the Plaza Hotel is ready to celebrate alongside us.
The iconic follow-up to the beloved 1990 holiday classic — which found 8-year-old Kevin McCallister (Macaulay Culkin) home left behind during his family's Christmas vacation — sees a more mature 10-year-old Kevin actually make it to the airport with his family, before accidentally ending up in New York while the rest of the family arrives in Miami.
Naturally, alone in New York with only his dad's credit card, Kevin decides to take up residence at the Plaza. To honor the film, the legendary hotel is offering a special Kevin McCallister special — but it'll cost you almost as much as Kevin's swanky room service in the film.
"In room and throughout the hotel a variety of experiences inspired by Kevin's time over the holiday's here at The Plaza will come to life for guests to enjoy," according to press release from the Plaza. "Beyond the in room experience, guests are invited to dine in the Todd English Food Hall to taste-test a 90's inspired menu with upscale versions of childhood favorites, or to head over to the interactive photo-experience where they'll find themselves in Kevin's New York journey."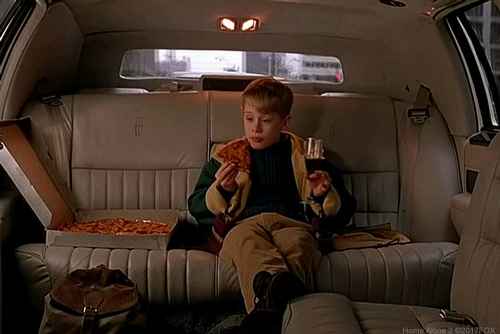 For those looking to live like Kevin at The Plaza, the Home Alone 2 Anniversary Room Package comes with plenty of gifts — including Home Alone 2 branded merch, like a backpack, a t-shirt, and Anniversary Edition Blu-ray copy of the film — and can even include an in-room ice cream sundae cart so you can eat and sleep with the same comfort as Kevin.
Additionally, for an additional price, the Plaza concierge team — Tim Curry not included, I'm afraid — can help add some incredible experiences to your stay, including passes to the top of the Empire State Building, a Home Alone limo tour through New York City, access to the famed Central Park Wollman ice rink, anda photographer to capture the action so you can enjoy your own Lost in New York experience to the fullest.
This experience may sound too good to be true, but it does come with a hefty fee as rates start at $895. Luckily the Home Alone 2 Plaza experience will be running for 10 months, so you have plenty of time to sign up. The package is available from December 1st, 2017 through October 29th, 2018.
And don't worry, unlike Kevin, you probably won't be seeing Donald Trump at the Plaza…hopefully. If you need Home Alone right now, you can pick up the 25th Anniversary Edition on Digital, Blu-ray and DVD from Fox Home Entertainment.