Holy mother of glam: ColourPop is releasing three gorgeous fall edit kits this week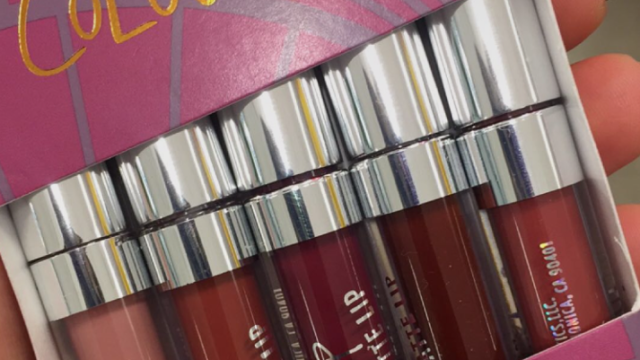 It seems like every day we wake up and our dearest, darling ColourPop is either having some incredible deal or releasing new makeup for us to swoon over. It's an embarrassment of riches. This company's meteoric rise in popularity is well-deserved for constantly providing excellent products at such a low price-point, that it's almost unbelievable. We are not worthy! Today is no exception because we just found out that ColourPop is releasing 3 new fall edit kits this week!
Thanks to a 'lil sneak peek on Snapchat, we got a look at what's to come!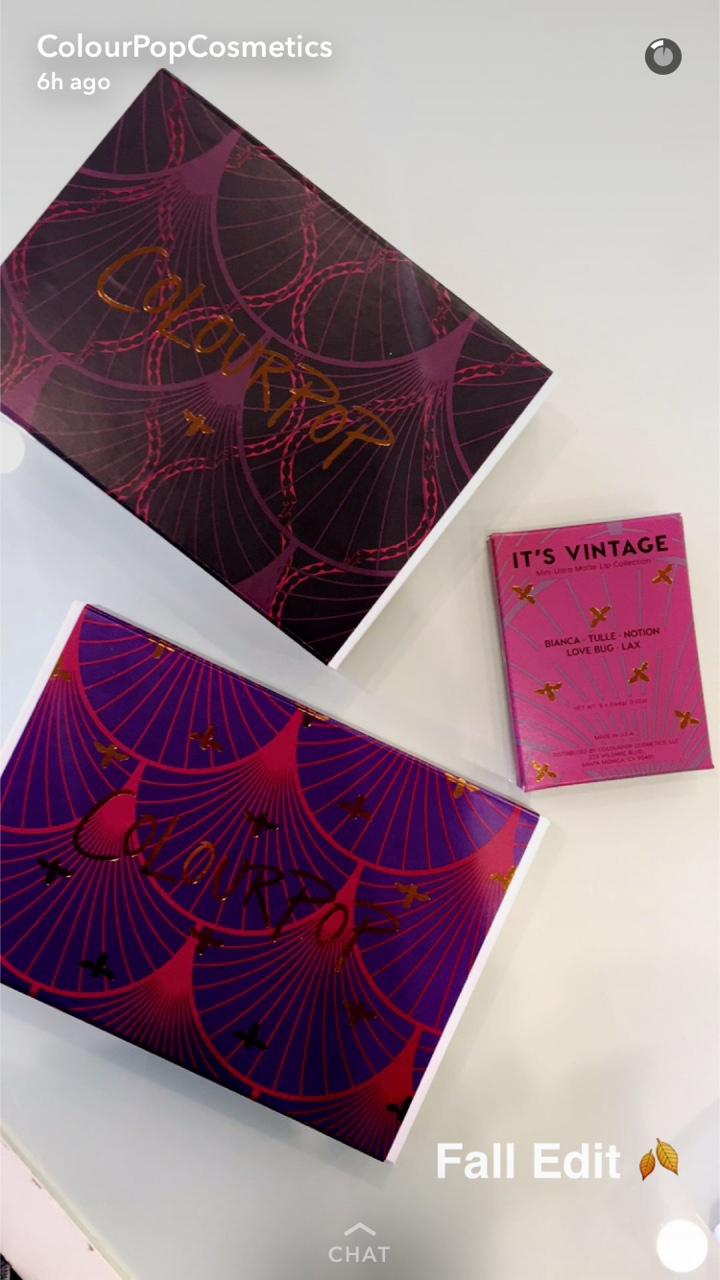 Well, that lovely packaging certainly says fall to us! And how precious is the mini kit!? The retro vibes are fantastic!
Persuede Me, $25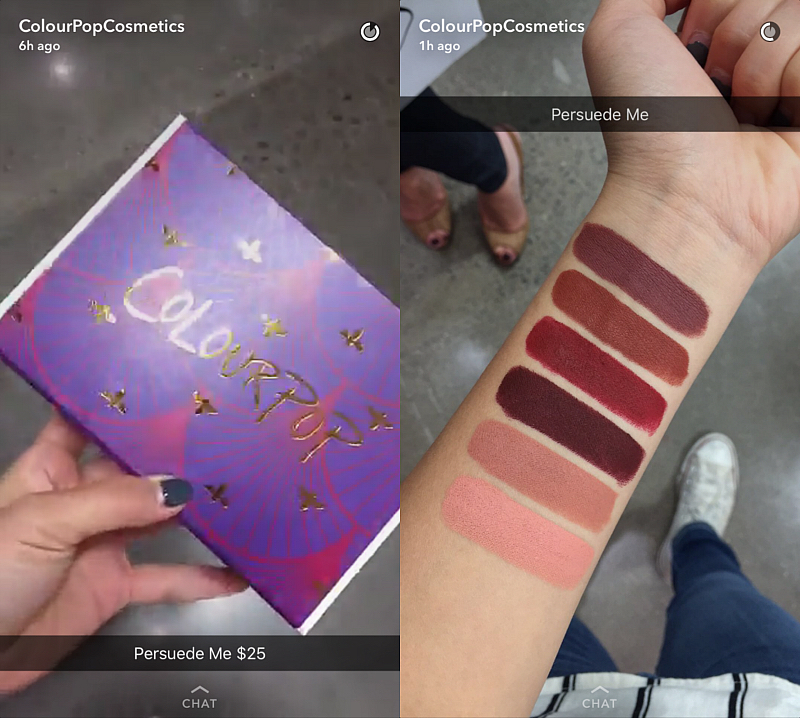 Are you kidding me? Six different lip colors for 25 bucks? And look at all those shades! This kit definitely has the range.
Love A Flare, $25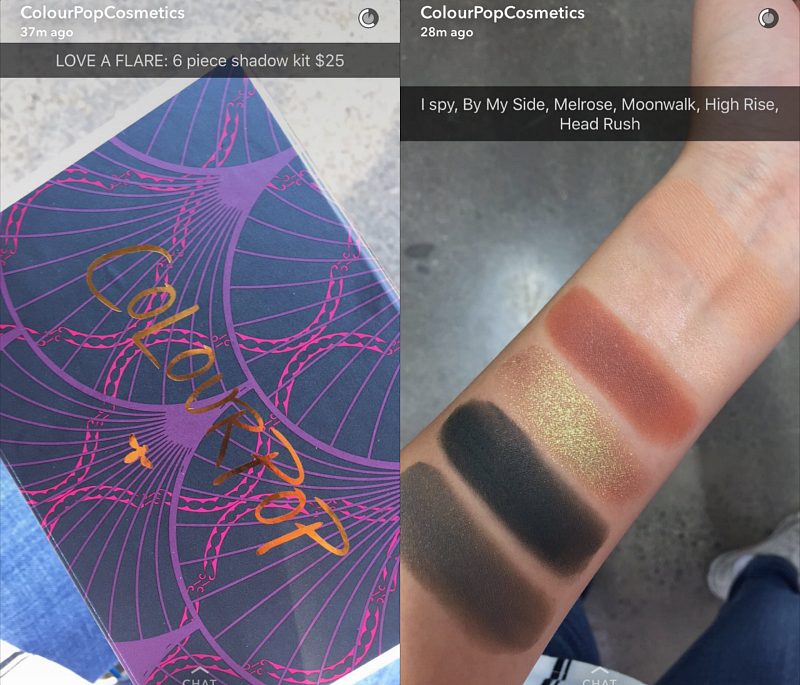 This eyeshadow kit contains I Spy, By My Side, Melrose, Moonwalk, High Rise, and Headrush. We are living for this contrast, you could go for a dramatic, spooky eye or a subtle, more natural look, all in one package!
It's Vintage, $18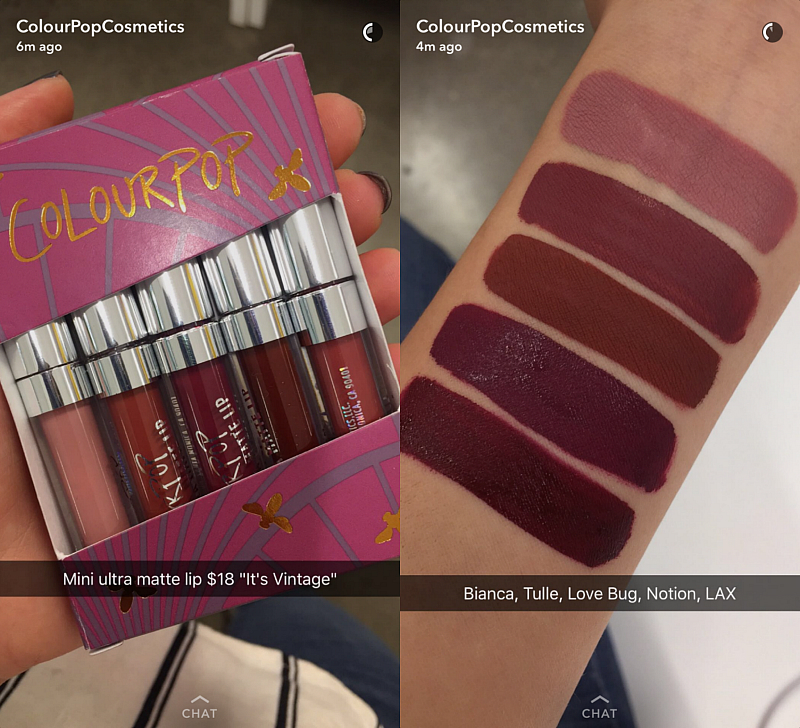 This mini ultra matte lip kit has every shade you'll need to get you through fall and winter, featuring Bianca, Tulle, Love Bug, Notion, and LAX.
And get a load of how freaking awesome Ziggie looks!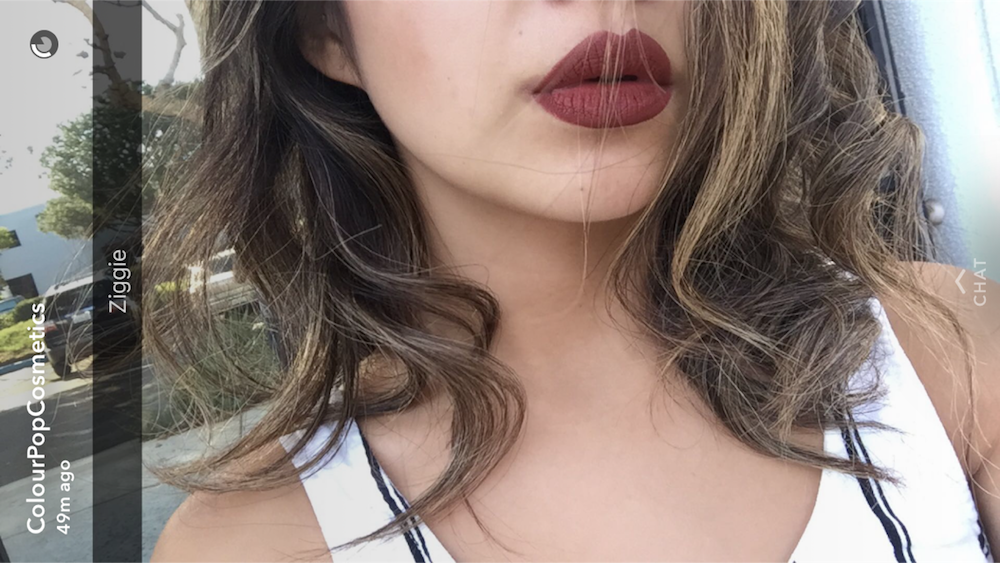 You can find this guy in the Persuede Me kit.
Leave it to ColourPop to make it impossible to pick which kit we want more. The only logical conclusion is that we must have them all!
Get ready — the new kits will be available Friday, October 21st on the ColourPop website at 10 a.m. PST!