7 Gorgeous Holiday Nail Art Designs You Should Rock This Week
From string lights to white and gold glitter tips, these holiday nail looks will complete your festive fits.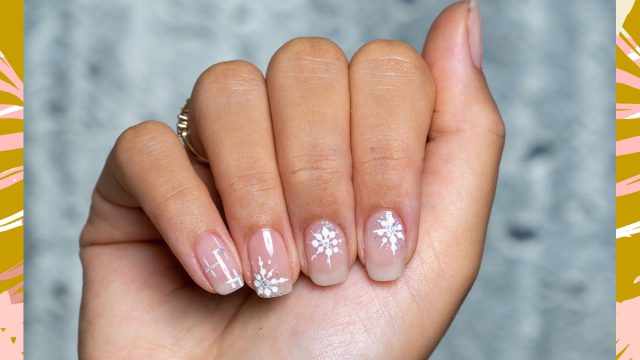 Now that you've picked out your holiday party outfit (and back-up outfit and let's be real, a back-up, back-up outfit), it's time for the fun part: accessories! Jewelry and handbags can dress up any holiday ensemble with a flick of a bracelet or embellished clutch… as can a festive holiday nail art design.
Holiday nail designs can be as merry as a gingerbread man with swirly, twirly gumdrops and candy canes, or representative of the winter wonderland outside. They can also take on a more simple and classic approach such as silver tips with glitter polish or a crimson red as bold as Santa's hat.
RELATED: 4 Holiday Party Looks That'll Give You Main Character Energy
From Christmas string lights to white and gold French tips to a design that'll guarantee you a kiss at midnight on NYE, here are 7 holiday nail art designs, courtesy of social media influencers and nail salon Bellacures, to get you through the winter season. Don't forget to bookmark this story or screenshot your favorite holiday nail designs for later — it helps the nail tech if you have a photo handy!
1. Santa Hat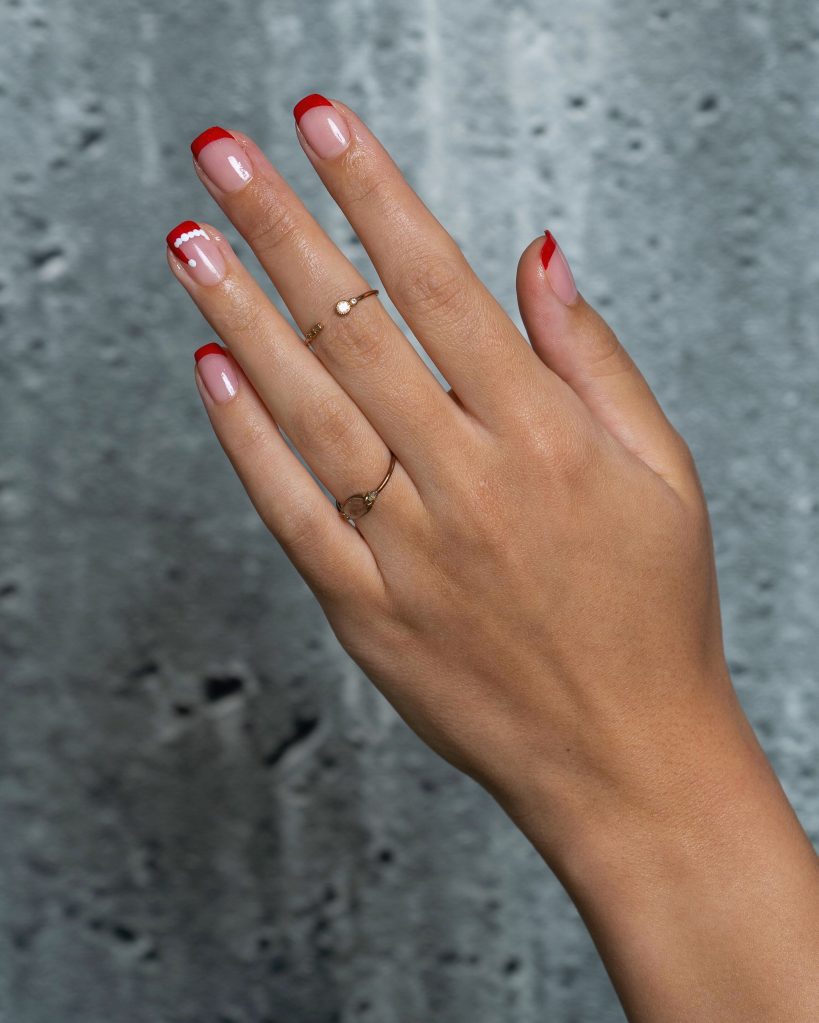 Ho, ho, ho, how about these festive nails?! For a more simple look, opt for red tips with one fingertip made into a Santa hat.
If you like your nails to stand out, paint the full nail red.
2. Snowflakes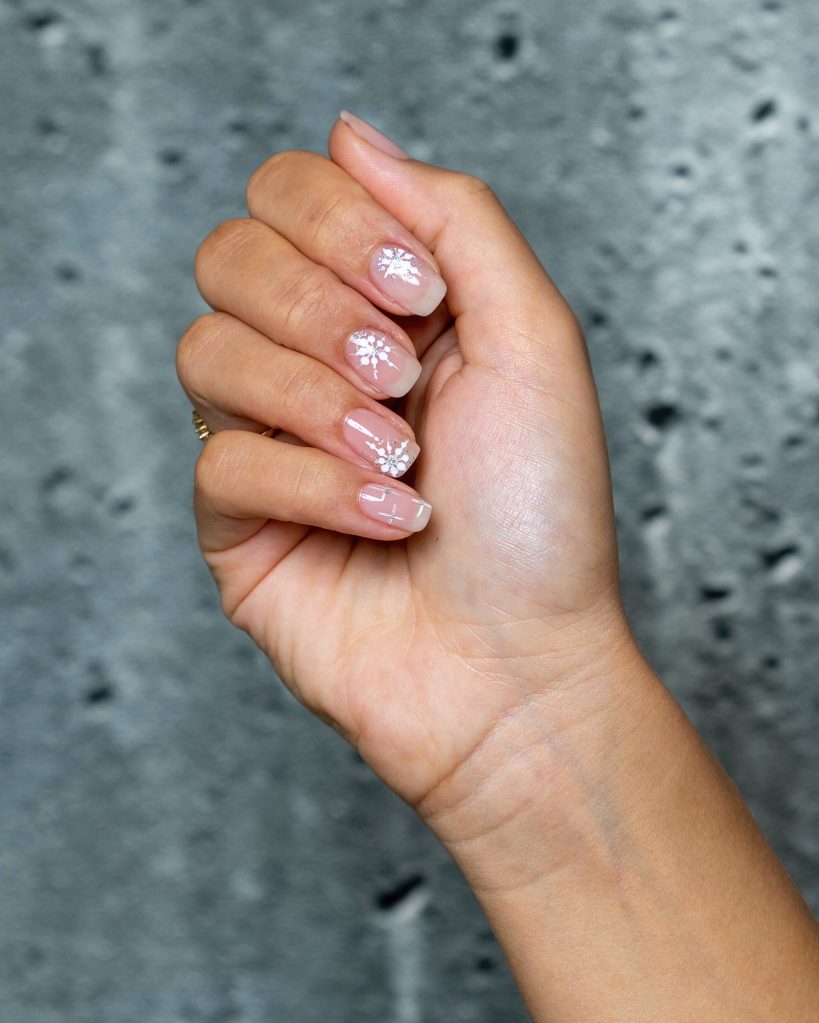 You can rep these holiday-themed nails all winter long. Paint the snowflakes using glitter nail polish for extra shimmer.
3. Sparkle Tips
What better way to ring in the New Year than with a silver-tip French manicure to compliment your NYE ensemble? Make the shiny silver tips stand out by asking your nail artist to add a bold line of white underneath.
4. String Lights
Red and green not your color? Try a holiday-adjacent nail art design like string lights, which also uses non-holiday colors like orange and purple.
Pro tip: Use a nude color as the base to help the string lights pop.
5. Red, White, and Green Pinstripe
For a nail design that's still on par with the holidays but not as obvious, consider a red, white, and green pinstripe design. It's festive, but not too over-the-top.
6. Mistletoe
Turn your nails into a romantic winter wonderland with silver nail polish and glitter tips adorned with mistletoe.
7. White and Gold Tips
You can't go wrong with white and gold nails for NYE. The design is simple and classic yet festive enough to come across as holiday-themed nails.
So, what are you waiting for? Grab a coffee and hit the nail salon! You deserve a little pampering this holiday season.
Emily is a NYC-based freelance entertainment and lifestyle writer — though, she'll never pass up the opportunity to talk about women's health and sports (she thrives during the Olympics).
Read more