36 culinary-themed gifts for the aspiring food blogger in your life
If you have a friend who's always on the pulse of every new restaurant opening and insists you go there for brunch right away despite the risk of a two-hour long wait, you might need help finding them the perfect gift. After all, a holiday popcorn tin won't do, nor would a gift card to Olive Garden (though, who wouldn't want an excuse to indulge in bottomless breadsticks?).
Thankfully, there are tons of interesting gifts for foodies out there in the world of online shopping. Whether your friend is a newbie baker or, ahem, a well-seasoned chef, they'll be sure to appreciate a new waffle machine or a brand new set of colorful dish towels.
Here are 36 gifts for the aspiring foodie influencer, from cute kitchen gadgets to gourmet coffee.
1Williams Sonoma Everyday Instant Pot Cookbook
Chances are, your pal is a master at the Instant Pot, but they'll still appreciate new dinner ideas from this cookbook.
2Salamat Ceramics Sequoia Bowl
Salamat means thank you in tagalog, which is exactly what your foodie friend will say when you gift them this.
3The Pioneer Woman Flea Market 2-Count Metal Colander
This colander set will make any kitchen pop. Who knew draining pasta would look so chic?
4Hello Kitty Heart-Shaped Ladle
For the friend who loves Hello Kitty and cooking just the same.
5Bones Coffee 5 Bag Sample Pack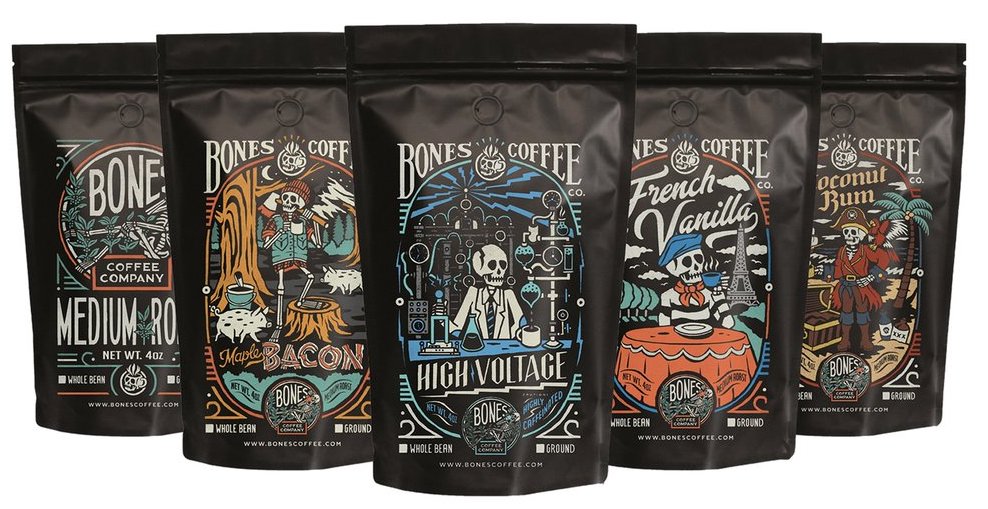 Is coffee a big part of your foodie friend's life? Win major points by introducing them to Bones Coffee Company, which has enough unique flavors to make them quit Starbucks for a year. They'll also appreciate the quirky artwork on each bag and the brand's merch, a creative collaboration between the Bones Coffee family and artist Joshua Noom.
6Lord Jones High CBD Gumdrops in Mango Chili
CBD has been making its way into everything lately, and that includes food. These CBD-infused gummies will help your friend chill out after cooking an epic feast.
7Madonna Inn Mosser Cakestand
Madonna Inn is a destination for all foodies (and travelers, and anyone who loves pink, too). Until your friend can make a reservation for its iconic steakhouse, give them one of these cake stands, made from the famous Madonna Inn glassware.
8 Heart-Shaped Mini Waffle Maker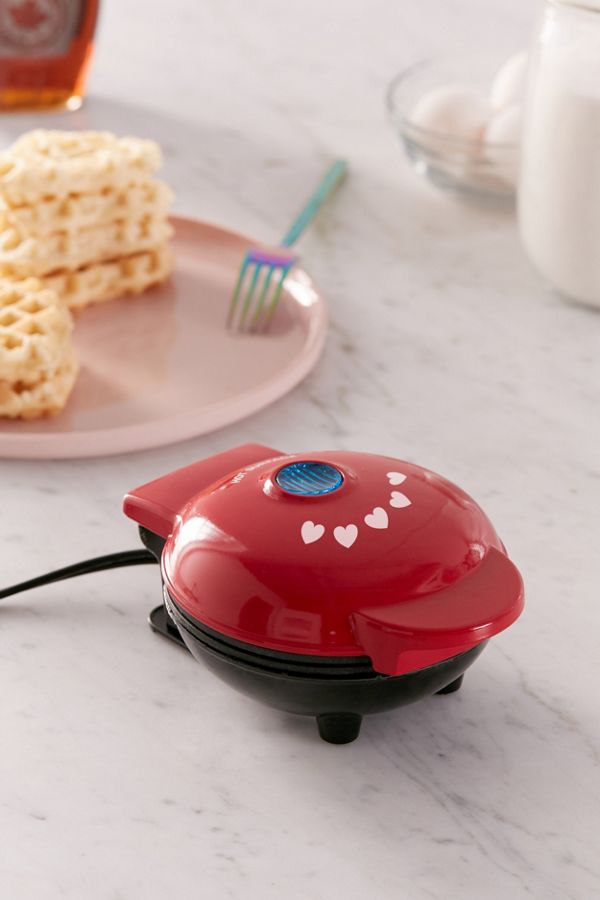 There is simply nothing more ready for an Instagram closeup than a heart-shaped waffle.
9Great Jones The Dutchess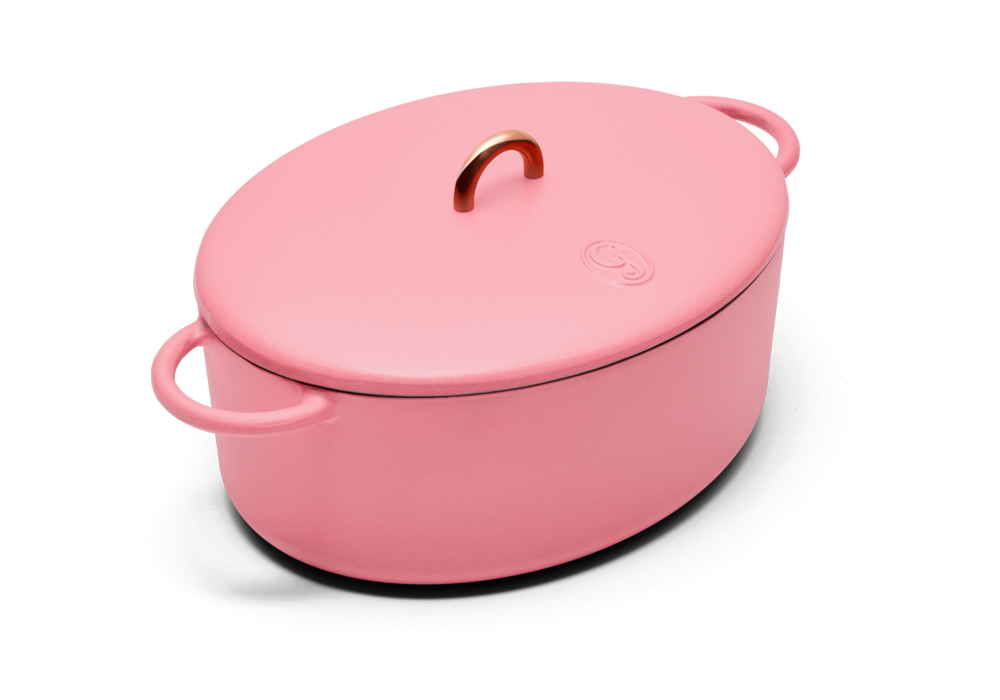 Your friend will fall in love with this inventive new cookware line, which features dutch ovens in stunning colors like pink, forest green, and mustard. Hopefully they'll invite you over for dinner when they make something with it.
10Coolhaus Ice Cream Bundles
If you give a foodie Coolhaus for Christmas, an angel gets its wings.
11The New Filipino Kitchen: Stories and Recipes from around the Globe
Because your friend has been dying to learn how to make lumpia.
12Stillhouse Black Bourbon Whiskey
This bourbon is sure to dazzle your fancy foodie pal. Why? It's the first ever to be rested and mellowed in roasted small batch coffee beans. Sexy.
13Eataly Truffle Revelation
Eataly is a heaven for foodies. This kit is the ultimate gift for someone who is obsessed with truffles. It even includes Oprah's favorite truffle brand, Urbani.
14Modcloth Mixer Upper Enamel Set
Mixing ingredients is more fun with bowls like these.
15Lo-Fi Gentian Amaro
Get creative with this eye-pleasing aperitif by using it in cocktails, or simply enjoy it alone.
16Domenica Fiore Novello Di Notte
Every chef needs a fancy ass olive oil.
17Agate Cheese Board
A cheese-loving foodie would eat gouda off of a piece of cardboard, but get them this and you'll be guaranteed charcuterie for life.
18Hidden Valley Magnum of Ranch
Only a true foodie knows and appreciates the artistry and alchemy of Hidden Valley.
19Eau Claire Prickly Pear EquineOx
Your friend can get creative with their cocktails using a spirit from this Canadian craft distillery.
20Always Fits Cherries Measuring Spoons and Egg Separator
Cherries are so in right now.
21Modcloth Of Epic Portions Salad Server Set
Toss that spicy Thai salad in style.
22Baker Stripe Dish Towels
Food bloggers need their kitchen rags to be cute, too.
23Wandering Bear Peppermint Mocha Cold Brew On Tap
Peppermint Cold Brew on tap sounds like a Christmas miracle.
24Sea Wave Classic Apron
Every chef needs a nice apron.
25Le Creuset Café Stoneware French Press
Hello to the most gorgeous French press in the world.
26Big Chill Retro Microwave
Mug cakes will turn out better when they're cooked in this microwave.
27Colorful Pastel Mini Food Containers
Making leftovers as aesthetic as possible.
28ONEHOPE Naughty & Nice Wood Gift Box Duo
These stylish ONEHOPE bottles will make any room sparkle. Cheers!
29Black and Decker Infuser 3-In-1 Digital PowerCrush Blending System
Soups, drinks, and even crumbs can be made in this power blender.
30Portable BBQ Suitcase
Give your friend the gift of being able to grill whenever, and wherever the F they want.
31Copper Cow Coffee Lavender Latte Pour Over Set
A kit to make your own Vietnamese coffee sounds exactly like what your foodie bestie needs, and this brand just came out with a tasty lavender flavor.
32KRUPS AJ1000US Air Fryer
An air fryer is a must, because imagine all the fun things you can throw in this thing: hot dogs, cookies, an old charm bracelet from the fifth grade. The possibilities are endless.
33Sugar & Cloth White Melamine Tray and Multicolor Condiment Cups
We can't wait to fill all of these with ranch dressing.
34Cavit Wines & Tipsy Scoop Boozy Ice Cream New Year's Eve Sparkler Pack
Booze and ice cream? A gift from the angels.
35Vahdam Teas Chai Tea Private Reserve
This Oprah-approved set is a must for any tea head.
36SZENT
If your foodie friend loves flavored water AND science, you should get them a case of SZENT. This drinking water doesn't add any artificial sweeteners or additives, and instead it has a ring around the neck of the bottle that is infused with all-natural oils. You channel the flavor through olfaction, or, your sense of smell. Call Bill Nye—it's bananas!