Donate to one of these 10 charities in your BFF's name this holiday season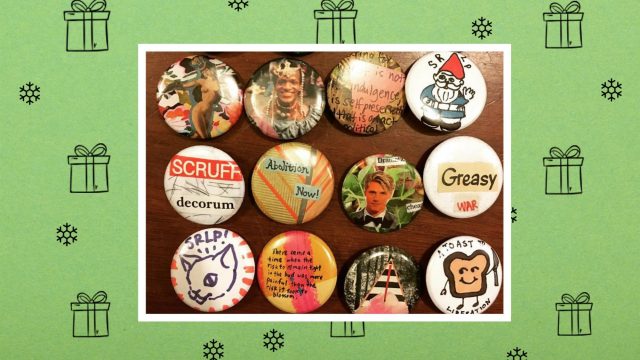 Can't figure out what to give your feminist bestie or badass activist cousin this season? Consider a holiday charity gift. Instead of wrapping up another material object your friend probably doesn't need, make a donation to one of these organizations in her name. It's a gesture that will warm her heart and you'll also be doing a world of good—which we need now more than ever.
The Best Friends Animal Society is a no-kill animal rescue that runs pet adoption centers and care facilities in four U.S. cities, and also supports other no-kill communities around the country.
Girls for Gender Equity is a New York City-based group that trains young women and gender non-conforming youth to become community leaders through a variety of programs. Tarana Burke, founder of the #MeToo movement, is GGE's senior director.
https://www.instagram.com/p/BoSdJ3fnwyL
The Refugee and Immigrant Center for Education and Legal Services, better known as RAICES Texas, provides free and low-cost legal services to immigrants and refugees in Texas. The group was on the front lines when Trump's family-separation policy took effect.
The American Civil Liberties Union has fought hard against the Trump administration's racist, sexist, transphobic, and anti-immigrant policies since Trump was inaugurated, using the legal system to resist—and often winning.
Launched this year after President Trump instituted his abusive family-separation policy, separating immigrant children from their parents at the U.S.-Mexico border, Immigrant Families Together worked quickly to raise money and reunite mothers with their kids. To date, IFT has reunified well over a dozen families and continues to fight every day for others.
You know and love the work Planned Parenthood does, providing STI tests, cancer screenings, reproductive health care, and more to people all over the country. Consider making a donation to the national organization or to a local outpost you know your friend has visited.
Black Lives Matter is a chapter-based activist group fighting to end violence against Black communities. Its chapters have organized rallies around the country, developed resources for communities and allies, and advocate for police reform and other social change.
Hate-fueled mass shootings, like the one at a synagogue in Pittsburgh in October and another at a Black church in Charleston, South Carolina in 2015, are both horrifying and deeply disturbing. But they're also part of a larger pattern of hate crimes and a rising wave of white supremacy—one that the SPLC is fighting against.
The Rape, Abuse and Incest National Network operates a phone line that survivors of sexual abuse can call for free 24 hours a day. It's a life-saving service.
Named for the groundbreaking trans rights activist, the Sylvia Rivera Law Project provides free legal services to trans people in need.