Hold the phone: Too Faced is coming out with new Melted Matte lipstick shades this spring
There's no one quite like Jerrod Blandino when it comes to sneak peeks of new products that are going to tickle us pink. Today's reveal that he's coming out with new Melted Matte shades in the spring left us breathless! Just when you think there are no more surprises left in store, he pops one out for us and makes our day!
There are six new shades headed our way, each one more gorgeous than the last! The entire Melted Matte collection is already perfection, we don't even know how Jerrod has it in him to come up with more hits. No wonder everyone wants to get their hands on these!
That vibrant teal is going to be a best-seller, we can tell already! Almost every brand we know is coming out with their own version of that beautiful dark teal, but this one looks like it's gonna be the winner. As with all of Jerrod's products, they have a romantic quality to them — feminine without being cliché, ethereal, and daring.
There are already 18 stunning Melted Matte shades to pick from while we wait to get our hands on these new shades come March 2017.
Should we pick up Who's Zoomin' Who for our next night out?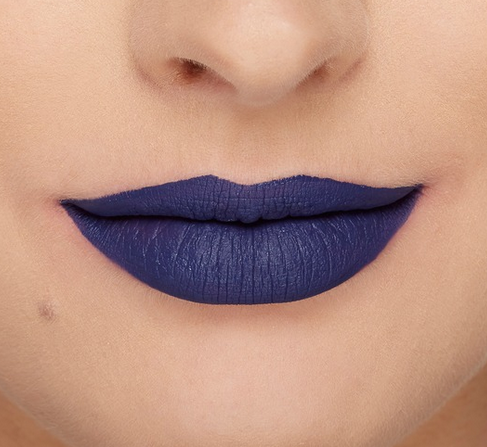 This deep sapphire shade will make your friends gasp with delight!
Or maybe we'll jump on the peach train with Feelin' Myself.
Whatever you're feeling, you know Jerrod's got a lipstick waiting for you!
Want. Them. All.
All the Melted Matte lipsticks are available for $21, so it's safe to assume the new shades will as well! Keep your eyes peeled for when they might come our way.