Hold the phone: Kylie Jenner just restocked her holiday collection and here's what you can buy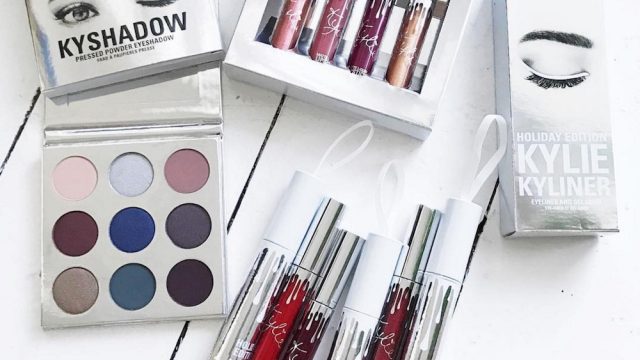 We all knew in the depths of our sad little hearts that Kylie Jenner's holiday collection would only last so long. So goes the game with limited edition products! Well, it looks like there's been an after-Christmas miracle because Kylie has restocked her entire holiday collection, so you can get your hands on your own pieces one last time! Some of the most coveted items from the collection are now available at kyliecosmetics.com.
We're talking minis, the 4-piece kit, and holiday palette all ready for you to snatch up, just in case you didn't happen to find one in your stocking yesterday. Though, we need you to believe us that this restock is going to sell out FAST! So you better get your shopping fingers out ASAP and pick up what you need before they're gone forever!
These gorgeous lipsticks are just crying out to be taken home, don't you think?
https://www.instagram.com/p/BOeUNeGBUlk
The restock began at 10 a.m. PST and it's safe to say that products are already flying off the shelves!
https://www.instagram.com/p/BOfHPvyBrOk
This is not a time to dilly-dally, what are you still doing here?!?
https://www.instagram.com/p/BOanj_ABGHY
It's just imperative that you get your hands on these before they're but a distant memory floating away!
Are you going to get the entire set or just some of those fabulous lippies? There's no way that we can live without those eyeshadows, they're the perfect hues to take us into the depths of winter. We need something that will bring us some of that holiday spirit when it's dreary as hell outside!
Get over to kyliecosmetics.com and pick some up NOW!