"Hocus Pocus" adult Halloween costumes exist, and thank you to whoever lit the black flame candle for this gift
Unless it scared your older sister (who, let's face it, always dictated movie night) growing up, chances are the iconic film Hocus Pocus is your Halloween EVERYTHING.
Not only did Hocus Pocus check off every box needed to make the perfect Halloween film — the Salem setting, the curse, the clueless new guy who unlocks the curse, and, of course, witches and ghosts, etc. — it also managed to be charming, funny, and even a little scary. Not to mention, it gave us three of the most iconic witches ever created.
With Halloween just a few (ehh, 50) short days away, it's time to start getting into the holiday spirit, Sanderson style.
Spirit Halloween just released a whole line of Hocus Pocus costumes and apparel, and it is something out of our dreams. The store just launched costumes for both teens and adults, so everyone can channel their inner SISTAAAAH this Halloween.
Winifred Sanderson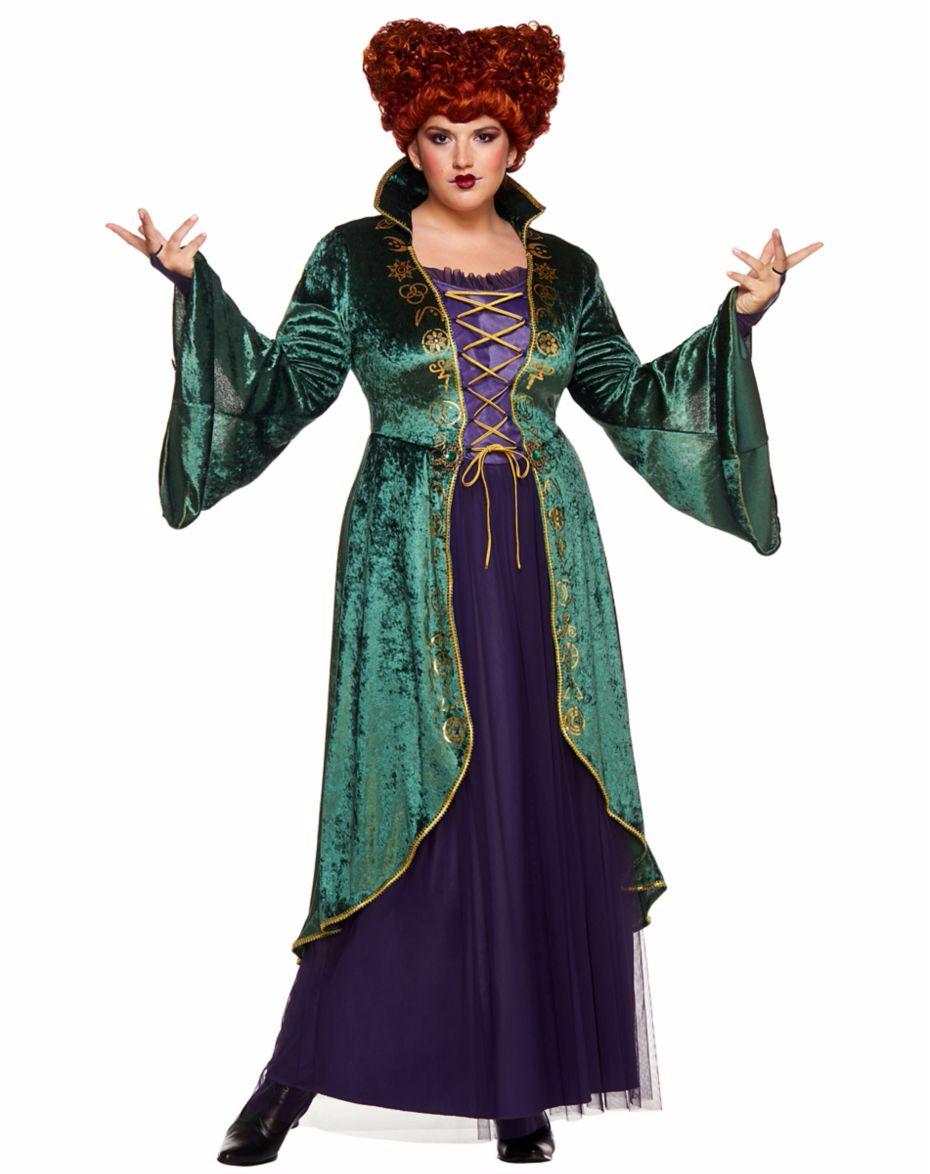 Perfect your karaoke and cast a spell on everyone who crosses your path by dressing up as as the Sanderson sister mastermind. Winifred is ruthless, hilarious, and is perfect for the life of the party. The costume is $49.99 and the wig and cape are sold separately.
Mary Sanderson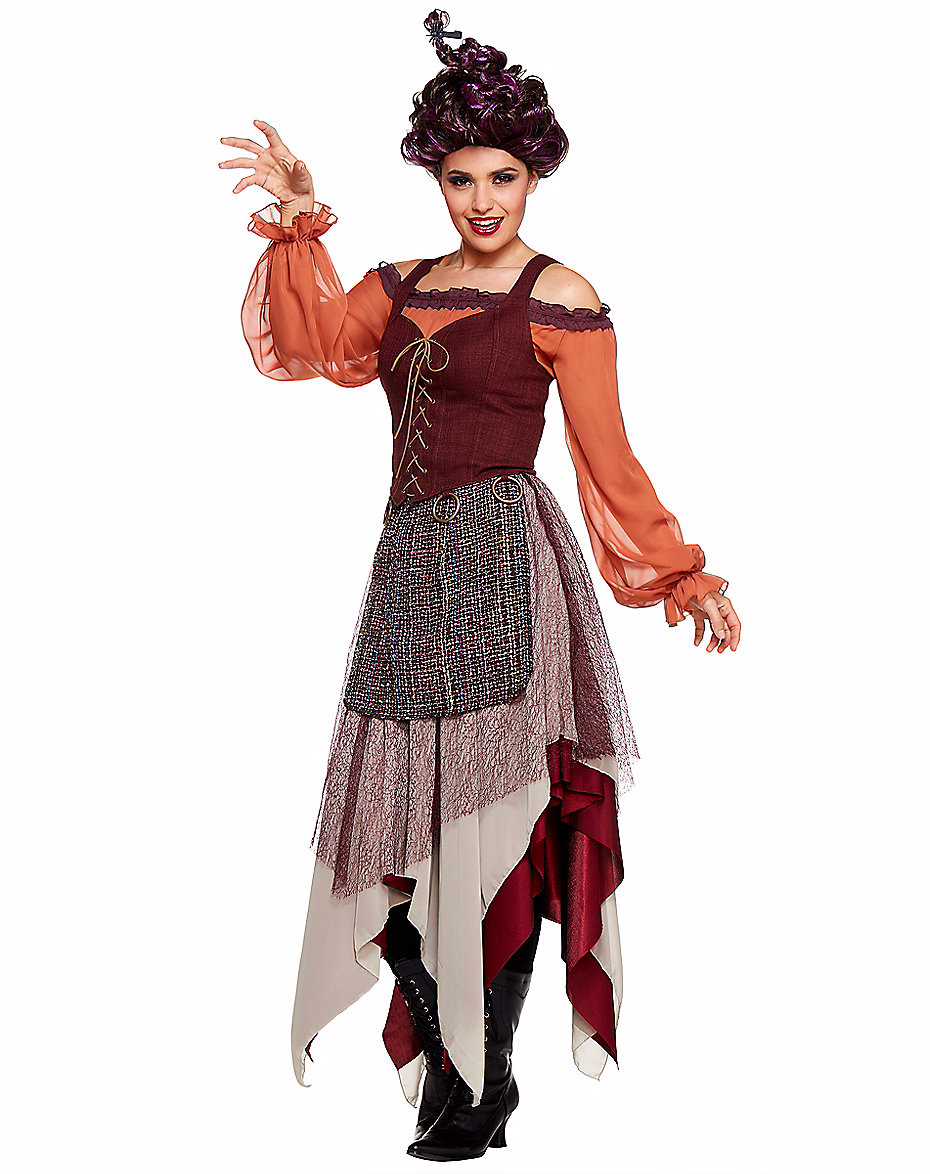 Mary Sanderson may be the second in command (hey, Middle Child Syndrome was very real, even back in 1693) but she has a fashion sense and a nose all of her own. The costume is $49.99, with the wig and the cape sold separately.
Sarah Sanderson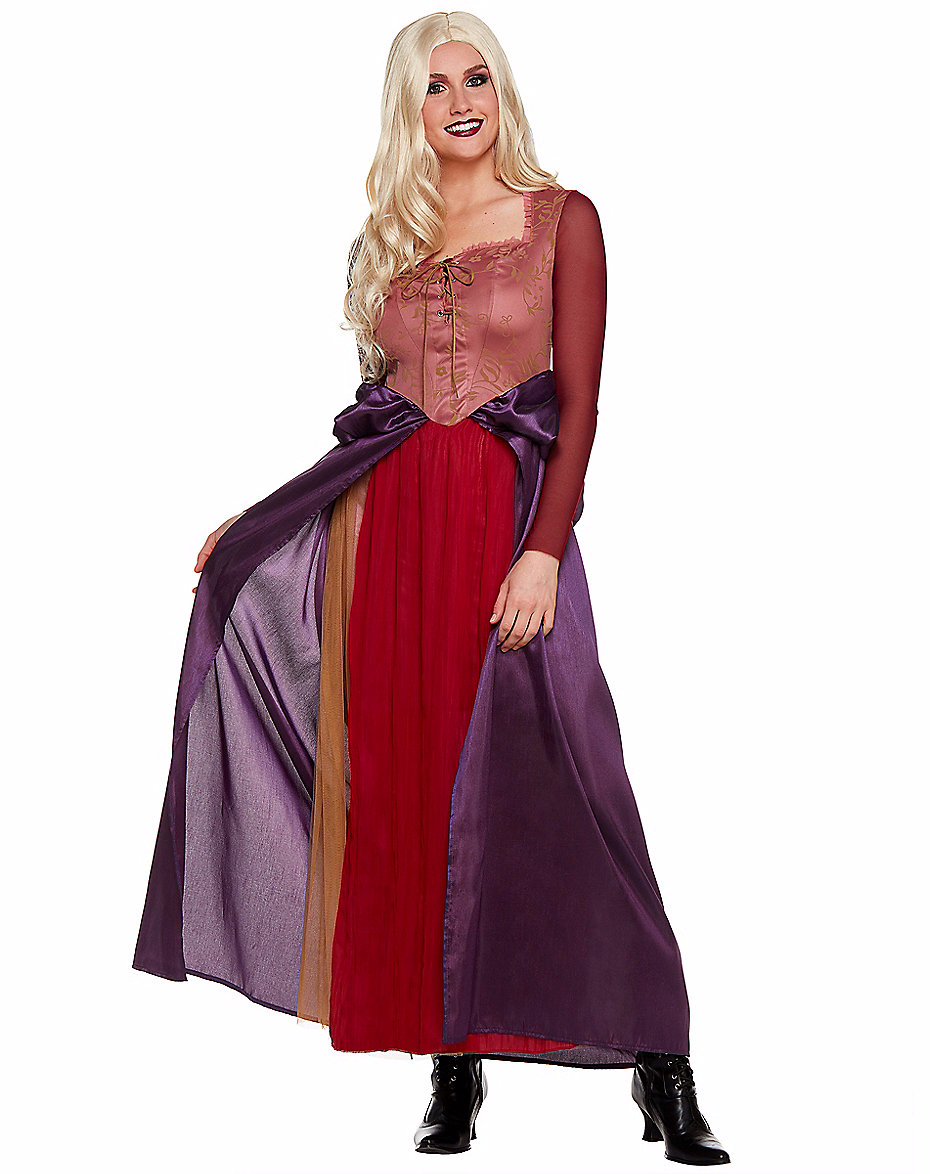 Everyone's favorite youngest child and beauty icon. Memorize your fellow Halloween lovers with this killer costume (but please, leave the siren voice at home), which is sold for $49.99, with the wig and cape sold separately.
But if you're not feeling up to casting a spell this year, you can always go as heartbreaker Billy Butcherson. Whether you're dressing up for a party or having an old fashion movie night, remember, it's all just a bunch of hocus pocus — or is it.