H&M is releasing a sustainable sports collection, and we'll cheers (um, exercise) to that
The beginning of a new year marks a time of resolve for many of us, and these fresh starts aren't limited to individuals. To kick off 2018, H&M is releasing a sustainable sports collection that features everything on our workout wish list including tights, sports bras, comfy workout hoodies, and tops for training, running, and yoga. The kicker, of course, is that the whole collection is solely made out of sustainable materials. So it's clear that H&M is becoming even more eco-conscious in 2018, which we fully support as a resolution.
On top of the collection's use of recycled polyester and elastane, the pieces are also inspired by the great outdoors and feature a natural color palette of green, black, and beige. They also marry function with style, combining flattering silhouettes with functional details such as quick-dry fabric, seamless designs, and of course, built-in support and ventilation so you're not sweating your life out.
The garments in this collection are priced between $9.99-$49.99, and they mark another step towards H&M's long-term goal to sell products made of sustainable or recycled materials by 2030. This growing commitment to the planet might just inspire us to actually do some exercising ourselves (no promises).
https://www.youtube.com/watch?v=VIwo1lVNbh0?feature=oembed
Naturally, we had to peek at some of our favorite styles from the collection.
This killer black sports bra.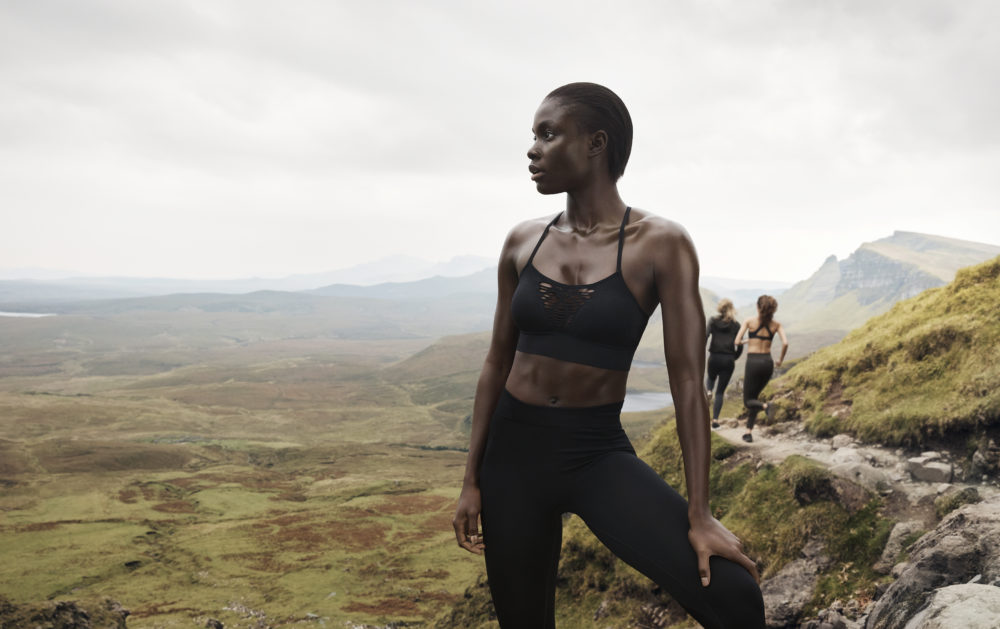 The design for the little black bra is ideal, as it combines ventilation and support with cute crosshatching. This is cute enough it might just inspire some last-minute gym-based New Year's resolutions.
These gorgeous black workout pants.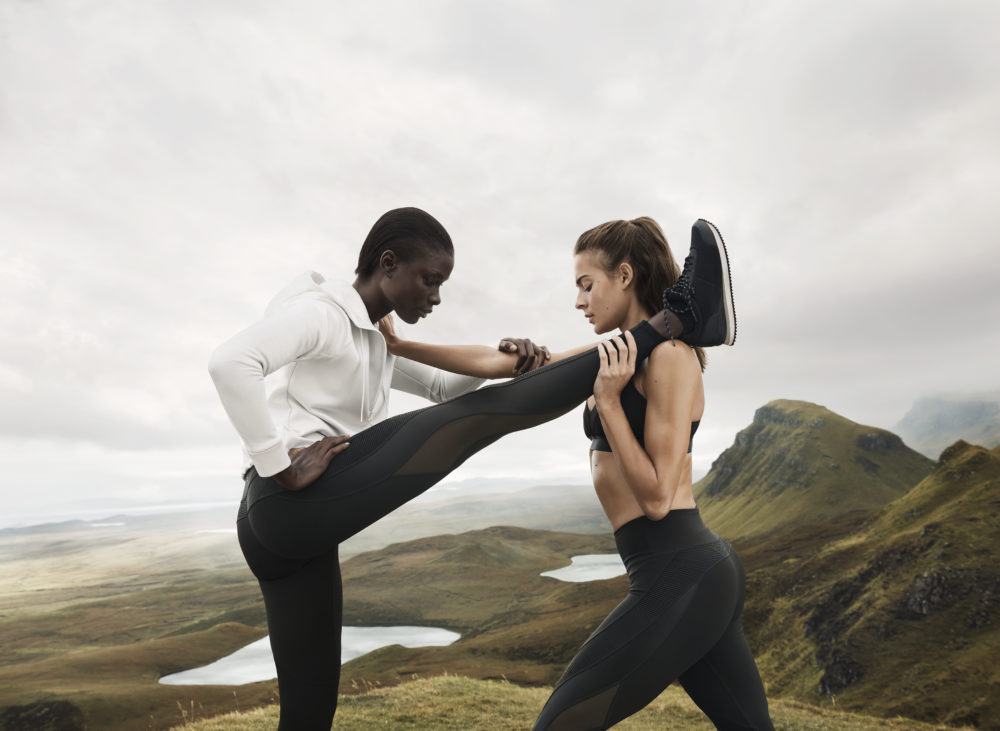 These would perfectly pair with the black bra we already gushed over, and they're versatile enough to work for your yoga class, running session, or when you just want to feel cute at the grocery store.
This soft black workout hoodie.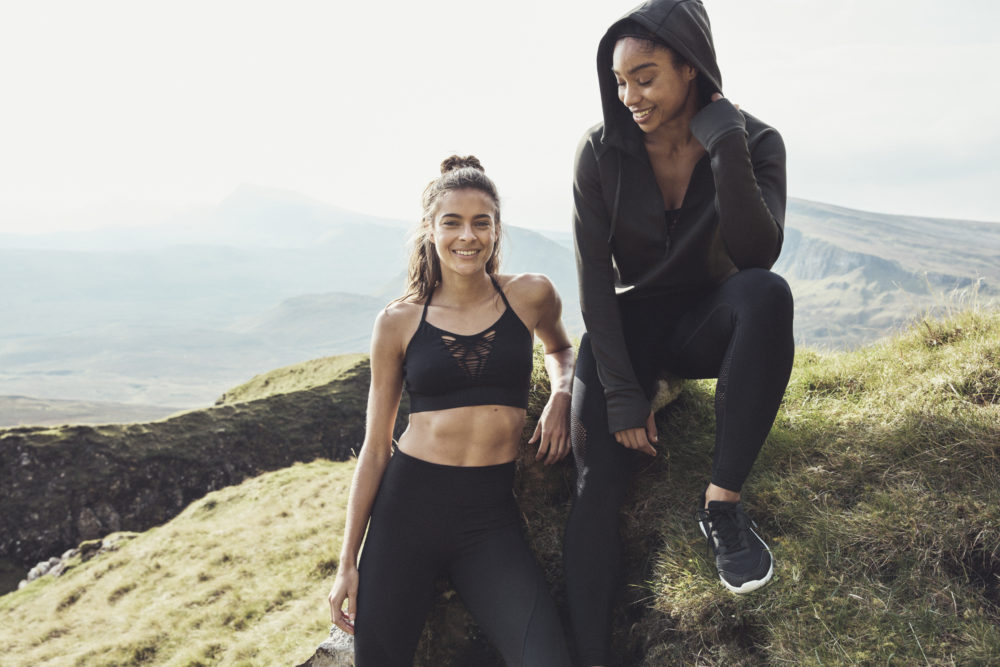 In many parts of the world, it's far too cold to go running in just a bra during this time of year. This soft and stretchy hoodie is a great companion for winter workouts, or when you just want to wrap yourself in something soft after sweating out your stress.
These lovely marbled stretch pants.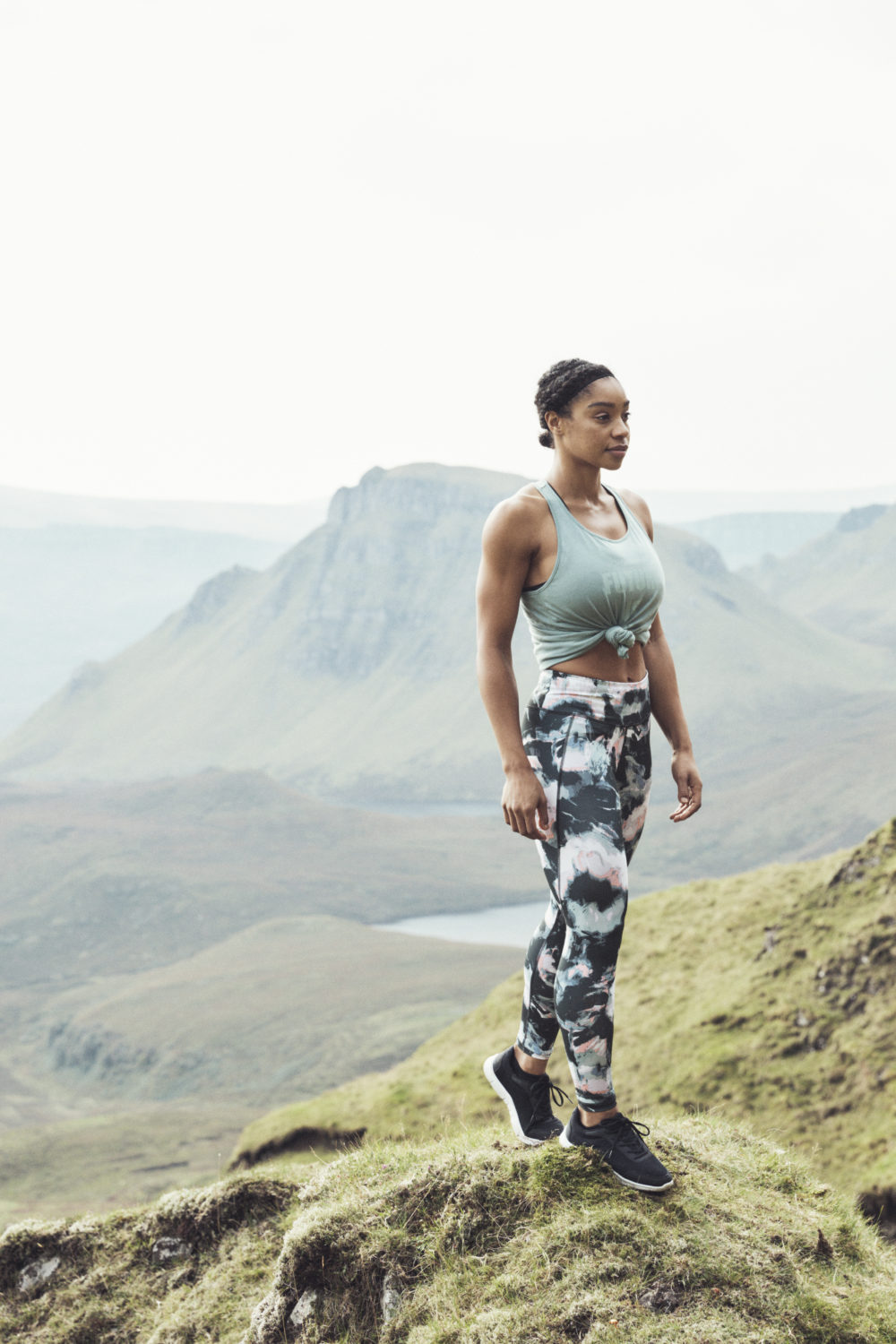 Channeling the earth doesn't mean every garment has to be monochrome or dirt-colored. These vibrant marbled stretch pants add some flavor and kick to your workout routine. Plus, they're cute enough to layer with other outfits.
This sexy cropped workout top.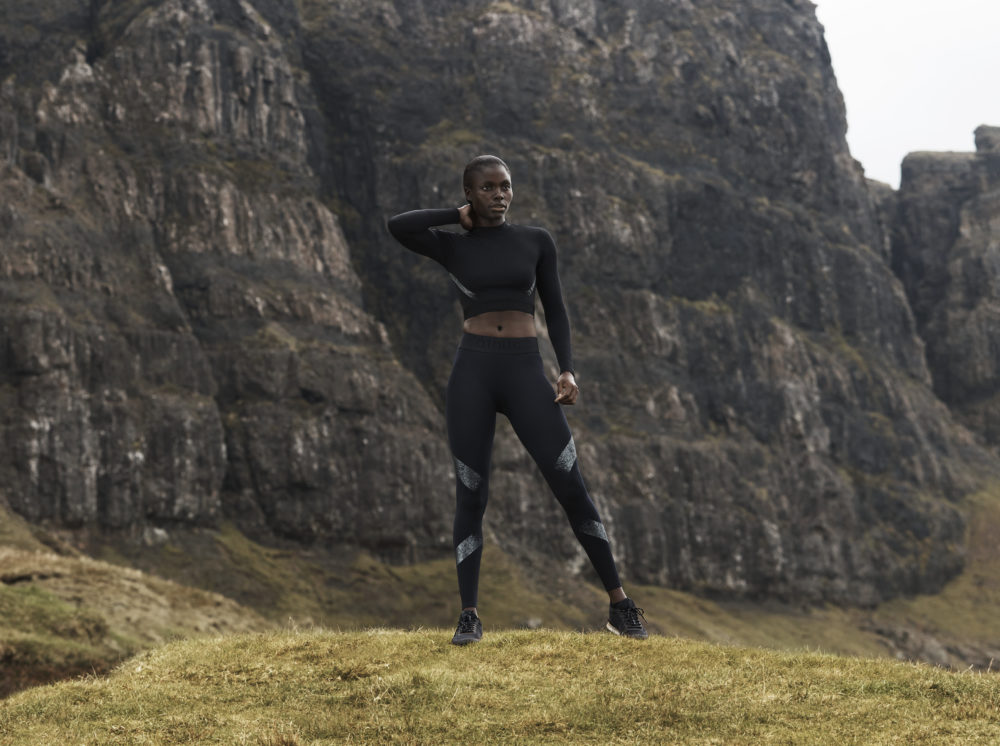 We have an impossible time saying no to a good crop top, so when it's a long-sleeved sleek cropped workout top made from sustainable fabrics, there is NO way we can resist.
These black and marbled workout pants.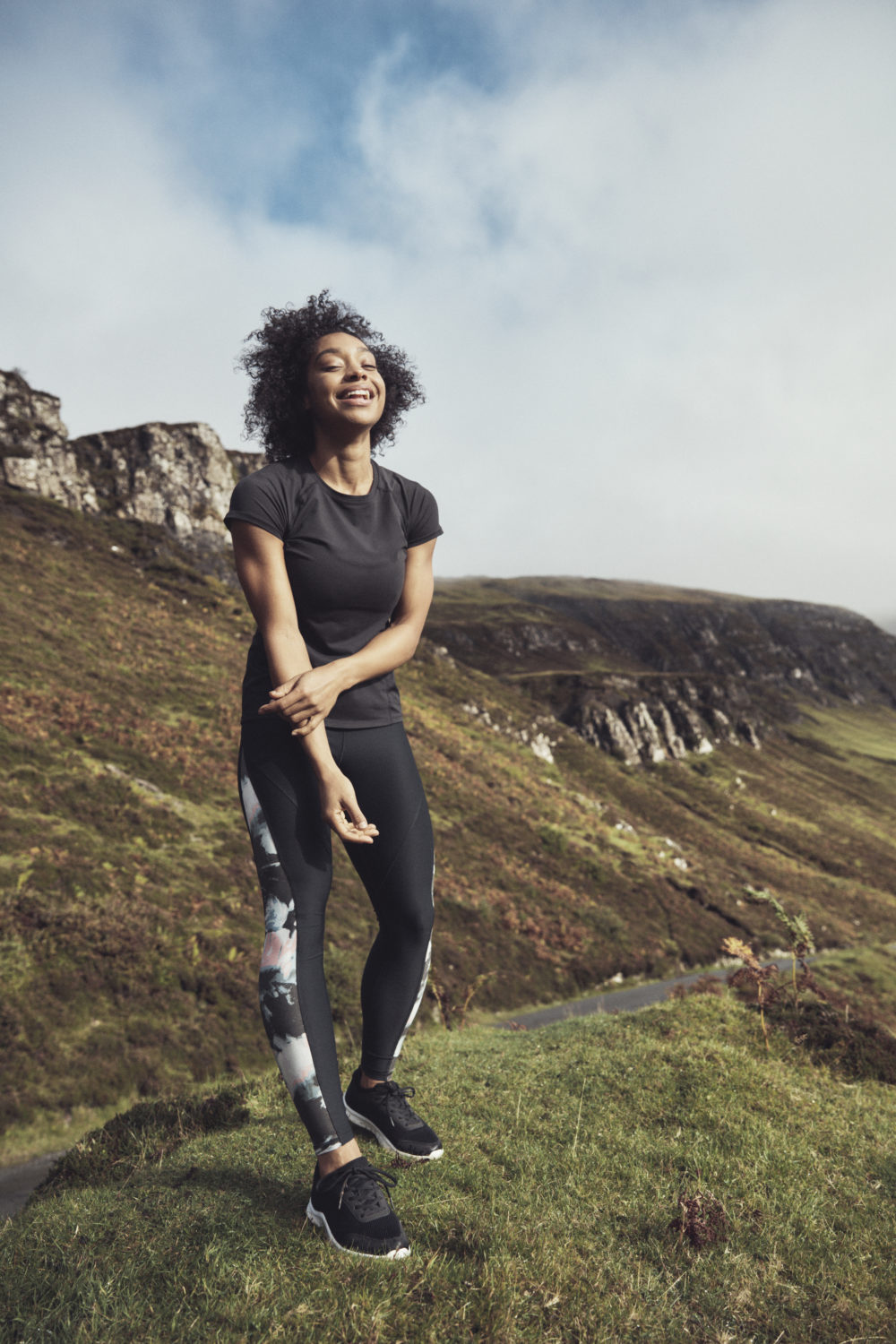 These combine the classic sleek look of the black workout pants with the pretty color swirl of the marbled pattern all in a straightforward slim cut stretch pants. These work for yoga, running, or any form of training but are cute enough to wear out into the wilds of the world.
You can check out the full collection on the H&M website or in select stores, starting January 4th!