H&M's new spring collection will make you want to be one with nature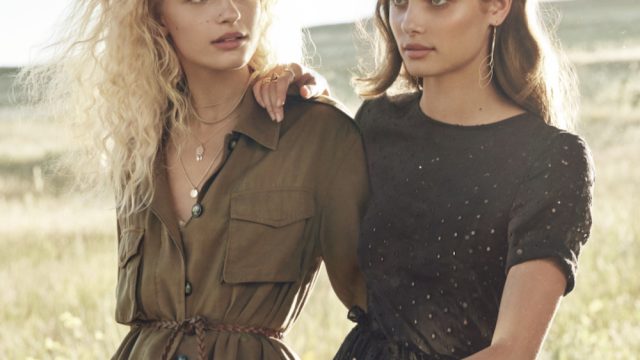 Those looking to pair fashion consumerism with sustainability will be overjoyed to hear that H&M's new Conscious Exclusive collection is the grand marriage between "treat yourself" and being a good steward of the environment. The new Conscious Exclusive collection from H&M includes clothing that is made of (at least) 50% recyclable materials.
The new spring fashion campaign will officially launch next week, on March 30th, and it features a variety of romantic spring styles ranging from floral prints, loose wind-blown silhouettes, and sexy yet playful sheer lace. In this case, you aren't forced to sacrifice style for sustainability, which is refreshing.
Appropriately, the campaign video features the models Taylor Hill and Frederikke Sofie frolicking through a well-fertilized field, with hair that somehow remains unbothered.
https://www.youtube.com/watch?v=Gon2MGbaKRA?feature=oembed
The previews of the upcoming style are equally fantasy like, with each look evoking a possible cover for an upcoming acoustic album.
Or maybe even a poetry chapbook.
This collection is making us want to board a train to the nearest field so we can pick flowers and run with the wind.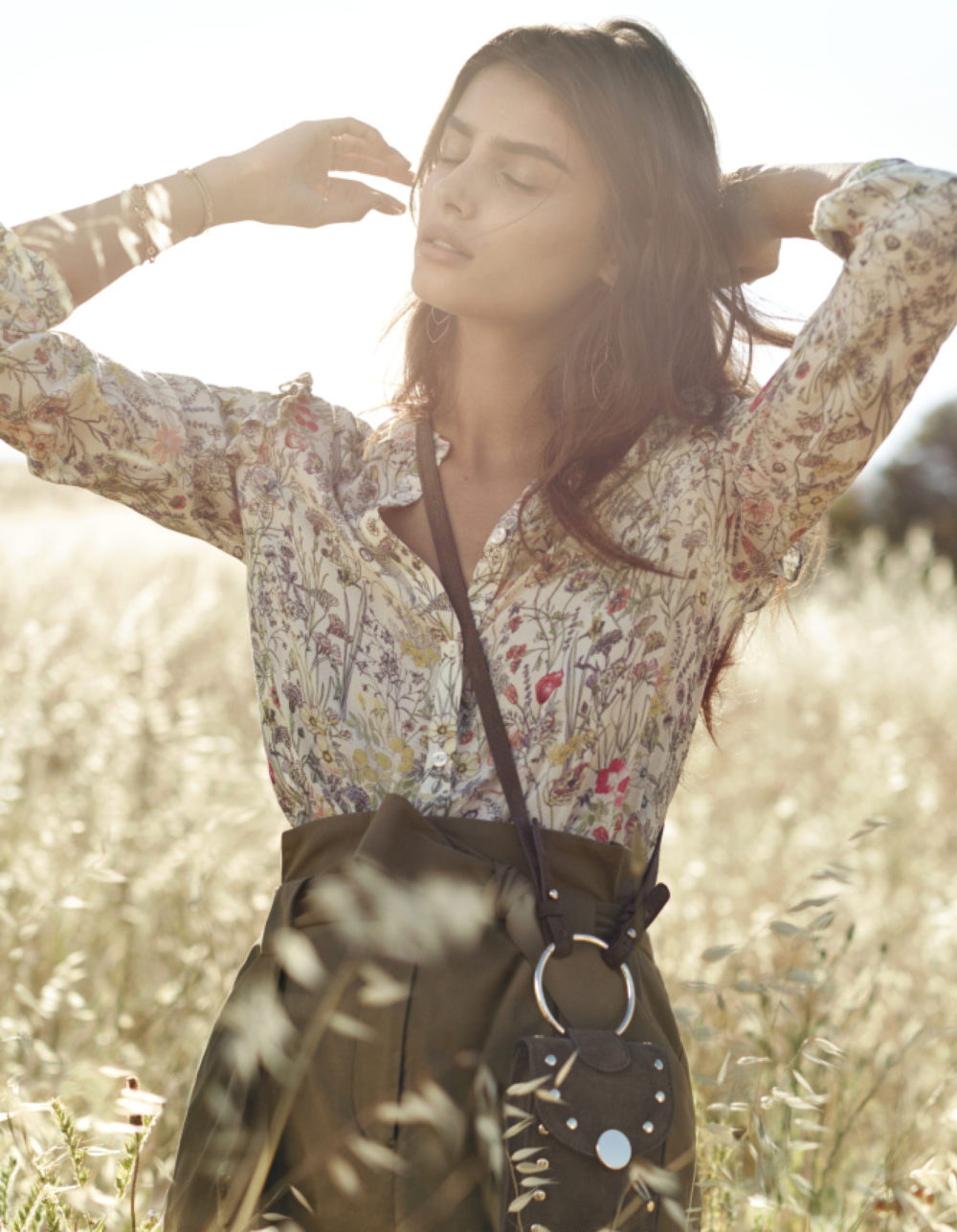 The cuts this spring include a comfortable mix of form-fitting options and luxurious flowing skirts.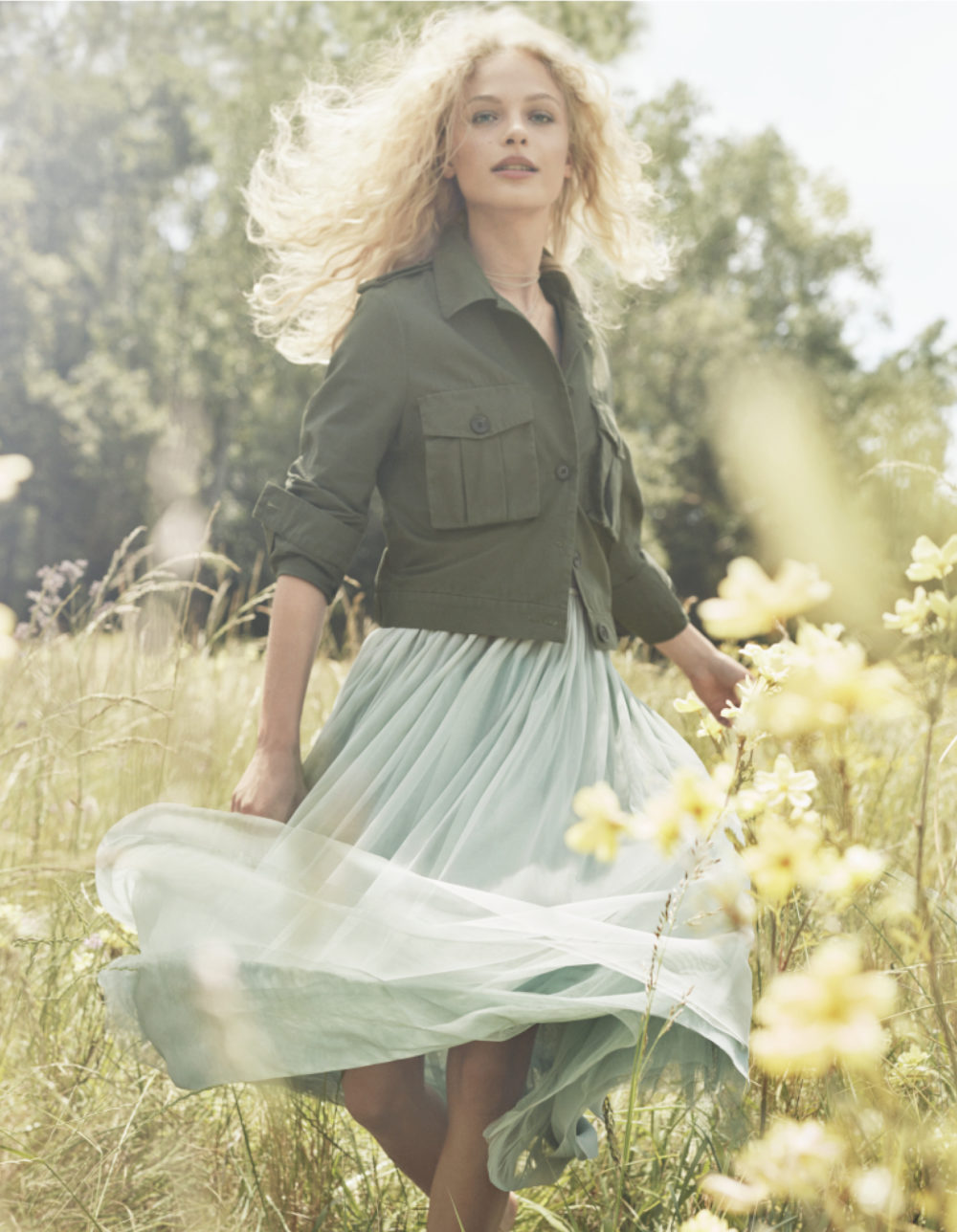 These are outfits you can run and jump in, unhindered.
Before taking a cat nap in sun.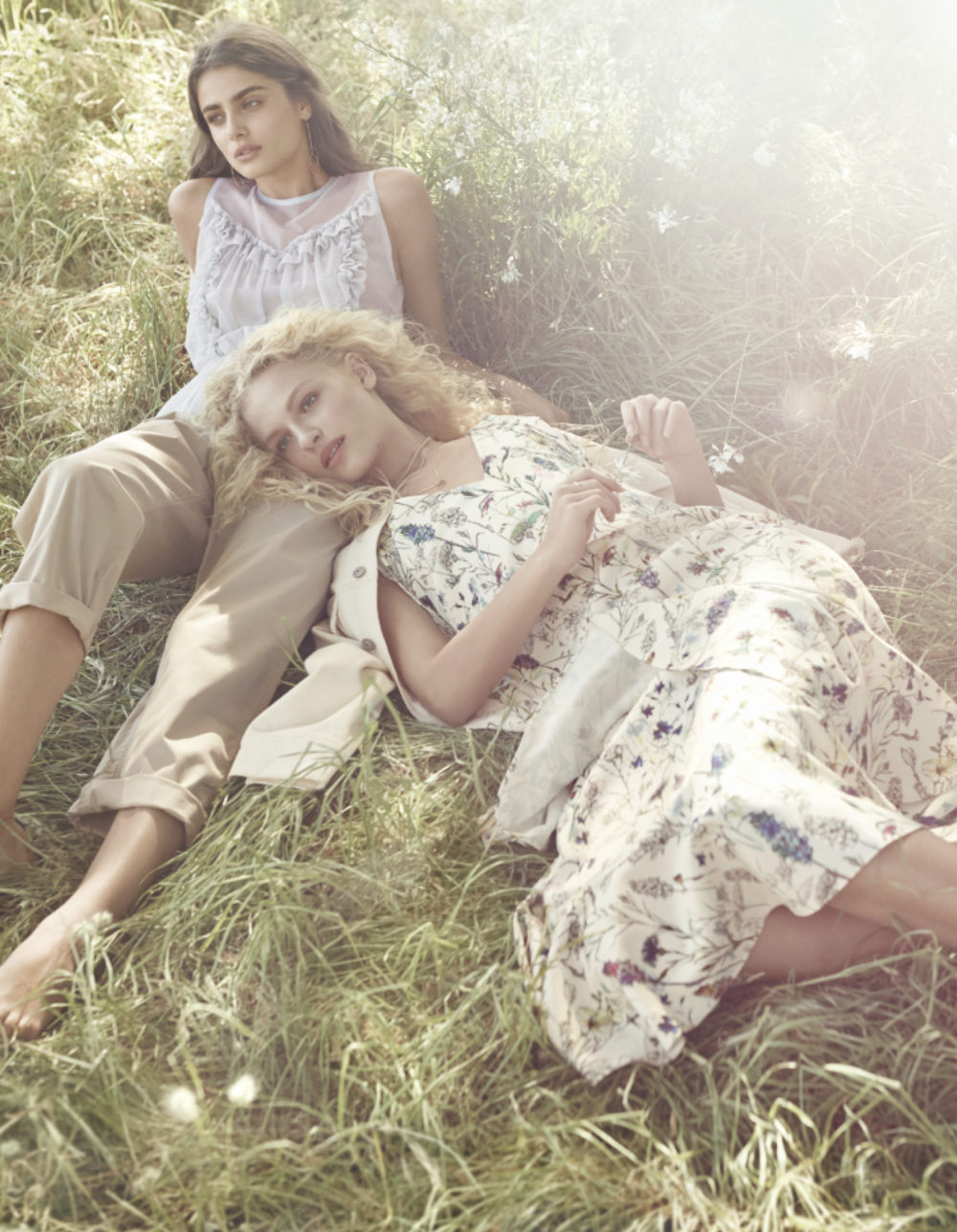 Be sure to check out the launch of this campaign through the H&M's website starting on March 30th!