H&M is releasing affordable wedding dresses, and they are beyond gorgeous
As part of a new collection inspired by historic clothing, H&M is releasing three affordable wedding gowns made from eco-friendly, sustainable fabrics. While this isn't the retailer's first foray into the bridal business — they released a $99 wedding dress in 2014 — the three new gowns are part of their Conscious Exclusive range, which makes any of them a proper choice for brides who are planning a "green" wedding.
While other retailers such as Modcloth and ASOS are coming out with stylish bridal wear at relatively inexpensive prices, H&M's new offerings cost a few hundred dollars more, but feature sustainable materials and are cheaper than the average wedding dress. The range uses recycled fabrics as well as beads and rhinestones from recycled glass and Denimite, a material constructed out of old denim. According to a press release, H&M is the first retailer of its kind to use this eco-friendly material.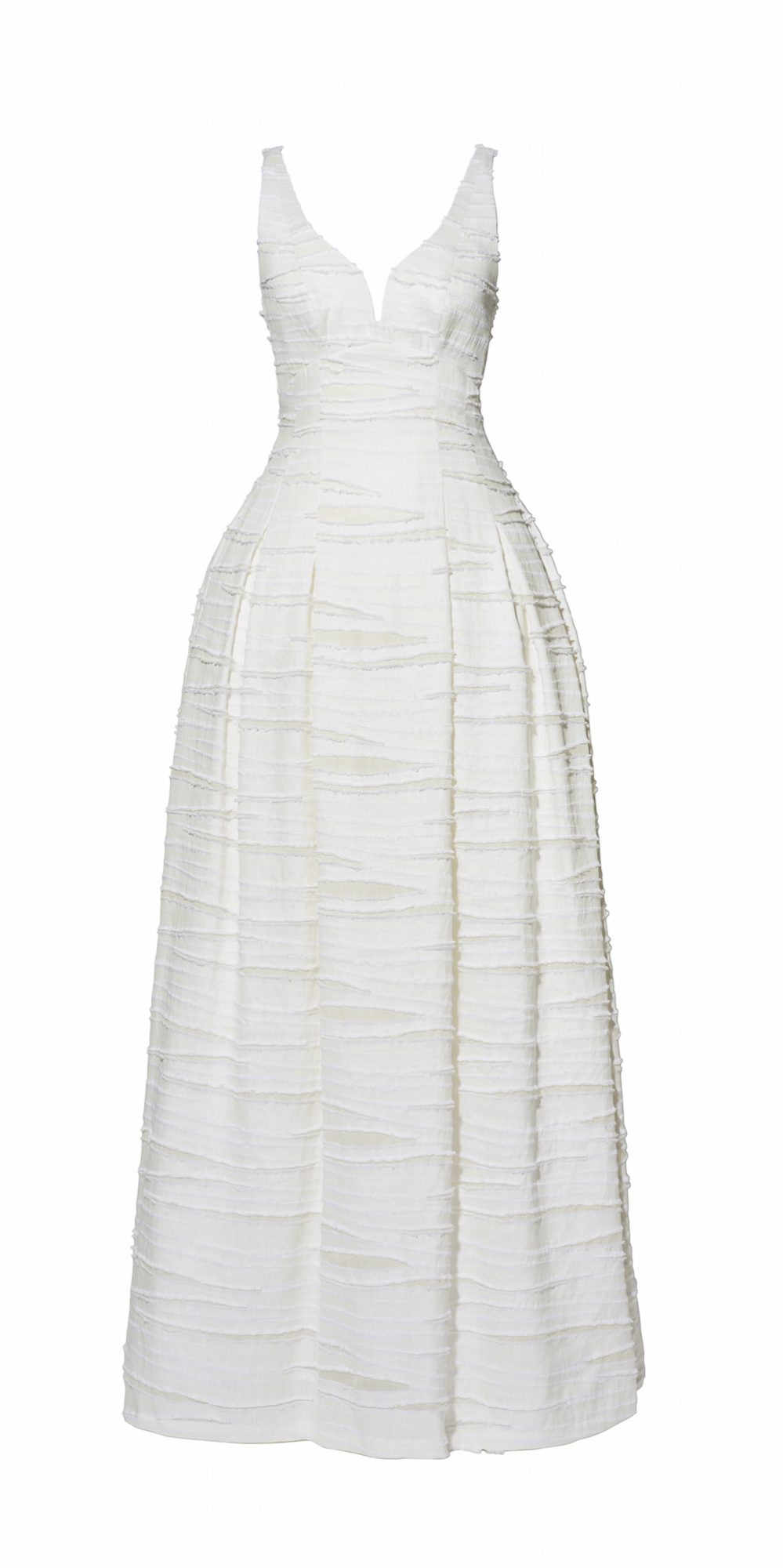 This dress, which retails for $299, features a fitted bodice and is made with organic silk and organic linen.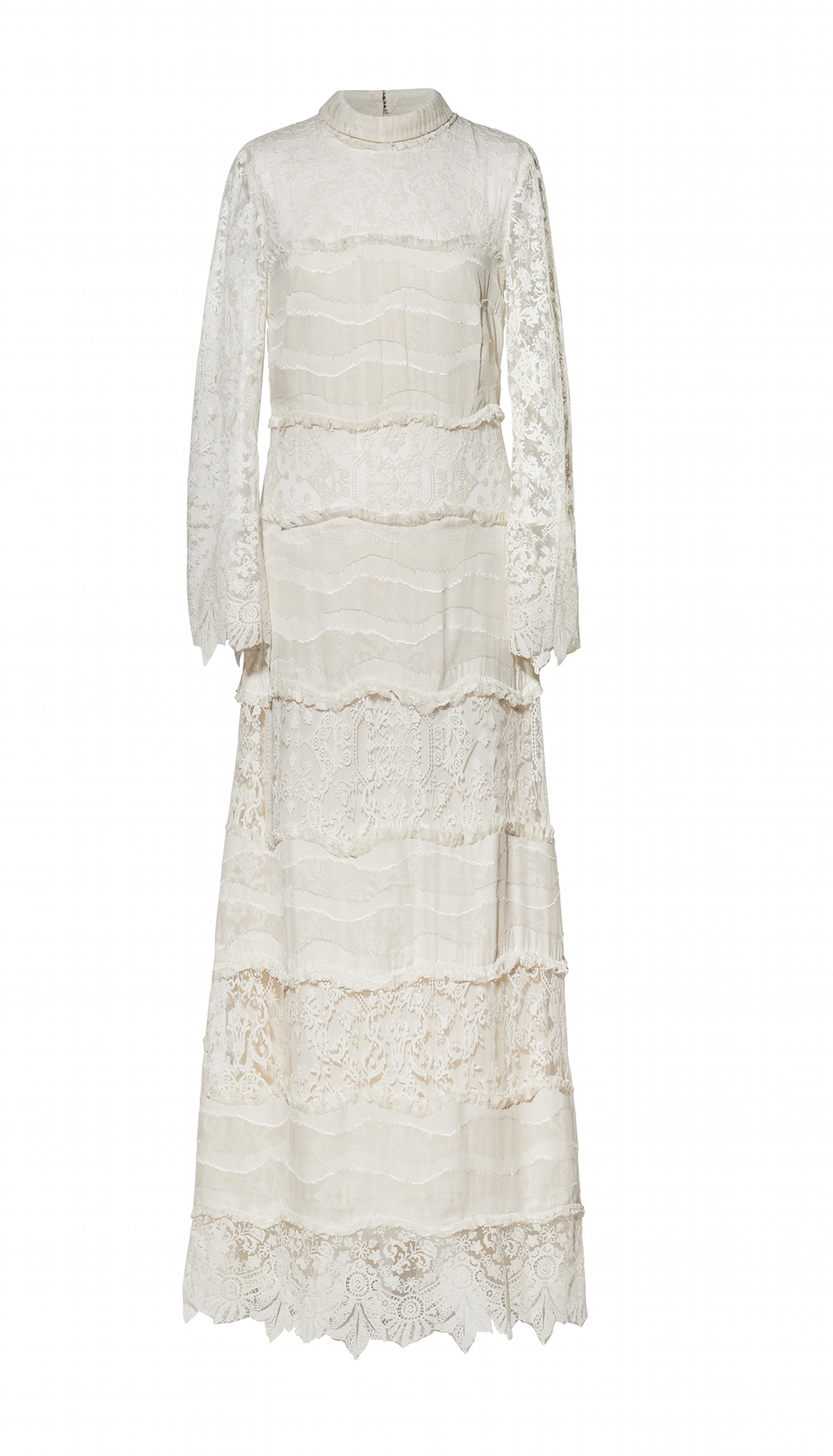 This high neck, Victorian-style dress is made with organic cotton and organic silk and costs $499.

This $649 gown, which has Art Deco-inspired embroidery made from recycled glass beads, is actually perfect for a bride going for a boho-type of look.
So if you're a bride in search of a stunning, eco-conscious gown, you'll be able to snag one of these very soon. The dresses will hit stores on April 7.