H&M is doing a Coachella collection, we're obviously way too excited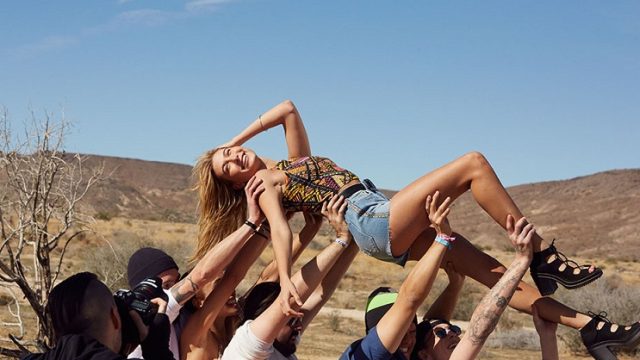 For the second year in a row, H&M is releasing a Coachella capsule collection, and naturally, we need Every. Single. Piece.
Over the last decade, Coachella has morphed from a niche desert music festival into a must-attend celebration of music, fashion, and style. H&M is known for affordable, stylish pieces with an indie lean, so this partnership is obviously a match made in heaven. H&M was the first apparel company that Coachella ever officially partnered with in terms of designing a collection, so it was natural that the two come together for a second collection.
"We love Coachella because we enjoy its democratic spirit and the bonding experience it creates," said H&M designer Ross Lydon in a press release announcing the collection. "To us, Coachella is about using fashion and music to express energy and that is what is reflected in this collection."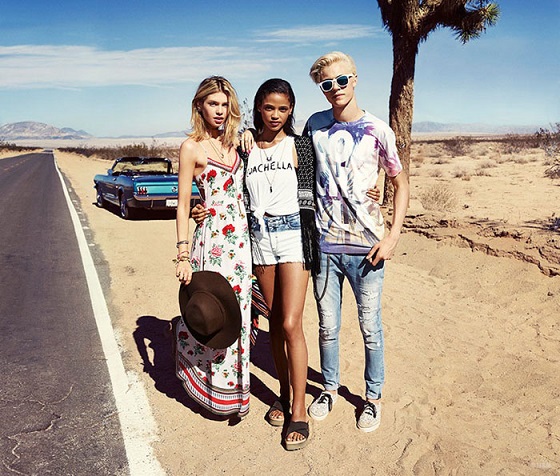 This year's collection is offering both womenswear and menswear and features an underlying theme of playfulness, road-trip vibes, and a sense of belonging. H&M said we can expect to see "folksy blouses, beaded and fringed tops, allover print jumpsuits, denim cut-offs, and accessory essentials including floppy hats, sunglasses, and flat boots. Hemlines are short and embellishments provide a crafty tingle. For boys, it is all about printed T-shirts and mismatched shirts, bermudas, and denim shorts."
Basically, all the the essentials for looking good in the desert, especially the flat boots. Pro tip: Coachella is no place for high heels.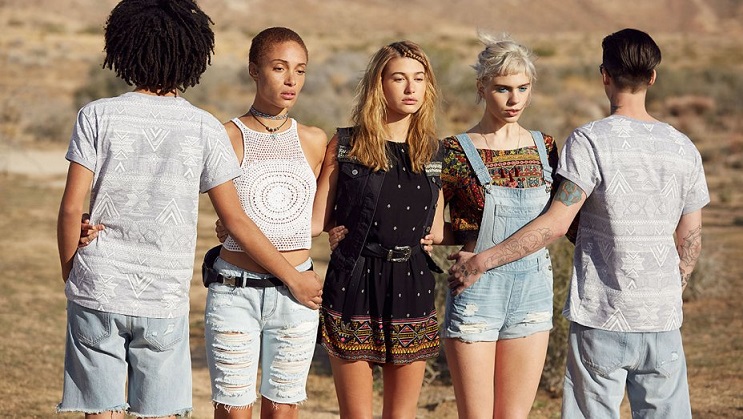 In addition to the release of the #HMLovesCoachella Collection, the brand will be hosting an exclusive pop-up shop at the festival. Attendees can pop into the tent and pick up an outfit from the collection, enjoy an interactive branded experience, and of course, take a break from the heat.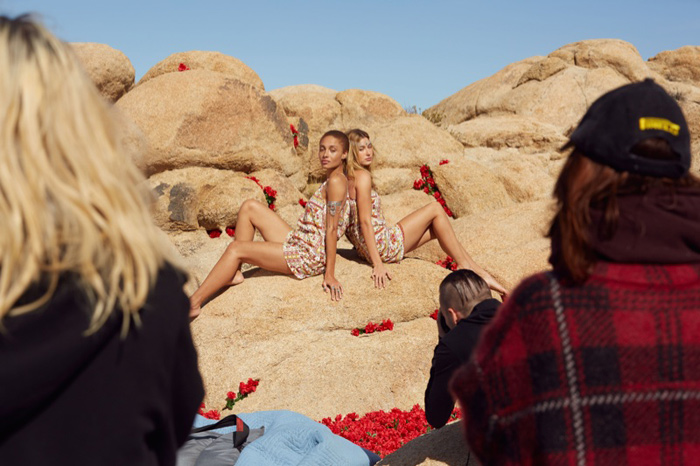 The collection will be in stores and online starting March 24th, with a sneak peek online March 23rd. If you're bummed because Coachella is already sold out, H&M will be giving away passes throughout March on their social media feeds.