PSA: H&M has tons of affordable Halloween costumes for your kids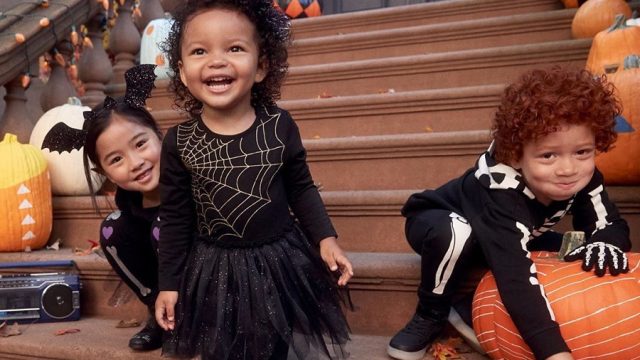 Maybe you're already geared up for Halloween with your Stranger Things' Scoops Ahoy or Pennywise from It costume, but what about your little ones? H&M just dropped a line of affordable Halloween costumes for kids, from babies to age 10, that could be the answer to your trick-or-treating prayers.
We get it: Kids one day want to be a super spooky ghost, and the next day, they're feeling more like a sweet Disney princess. These affordable costumes from H&M mean that even if you have to make a last-minute swap, you won't be cutting into your candy budget.
The Halloween shop has accessories, everyday clothes with a spooky bent, and full-on costumes that kids can go trick-or-treating in. There are Disney costumes, spooky bats and ghosts, superheroes, and baby animal costumes that if you do put your kiddos in, we're going to need to see the Instagram photos because OMG adorable.
Yes, H&M does have grown-up costumes, too, but the selection is smaller. If you are looking for an affordable costume for yourself, we have our eyes on this dress that could stand in for a mummy and this epic circus ringmaster jacket.
Scroll below for our favorite H&M Halloween costumes for kids that are scary cute.
Mummy Hooded Sweatshirt and Joggers
This mini mummified jogging suit can totally be re-worn post-Halloween as separates. It comes in sizes age 1.5 to 10.
Bat Velour Costume
Okay, but seriously, this is the cutest bat we've ever seen. And it's so cozy that we wish it came in our size. Currently, it comes in sizes 4 months to 4 years.
Spider-Man Superhero Costume
Tom Holland's got nothing on your little superhero. Those faux muscles are truly sending us.
Pumpkin Halloween Costume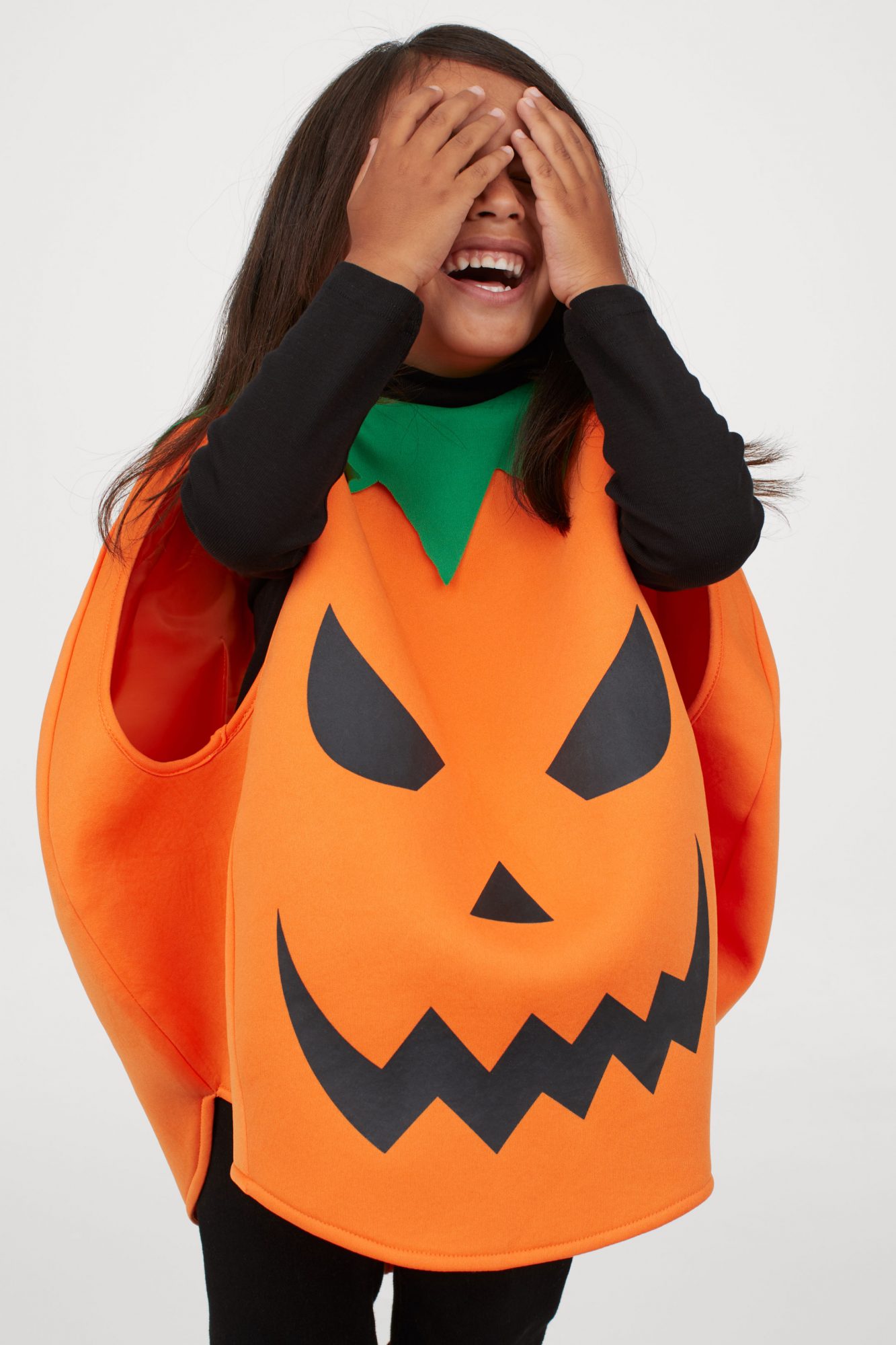 This wildly affordable pumpkin Halloween costume is only $9.99. It's a super easy, throw-on costume for the school day or if your kid doesn't want to be overwhelmed with lots of pieces or masks.
Frozen Costume Dress
Let it go, let it go! Your badass little princess can channel Elsa in this snowflake dress. Now all they need is a great braid. This costume fits kids aged 3 to 10.
Astronaut Sweatshirt Jumpsuit
In honor of the upcoming first all-female spacewalk on October 21st, dress your kiddo in a cozy astronaut costume. Maybe she'll grow up to be the next International Space Station astronaut like Christina Koch or Jessica Meir.
Unicorn Costume
For any of your children who love rainbows and magic, H&M has a super-cute unicorn Halloween costume. Top off the look by using lots of colorful ribbons in their hair.
Velour Giraffe Costume
Sorry, but we cannot with this. This fuzzy giraffe costume is too much.
Honestly, there are so many winners in H&M's shop of affordable Halloween costumes, you must go browse with your little kiddos and see which one they get excited about.