This returning show has an all-female writing staff, and it's so refreshing to see more women behind the scenes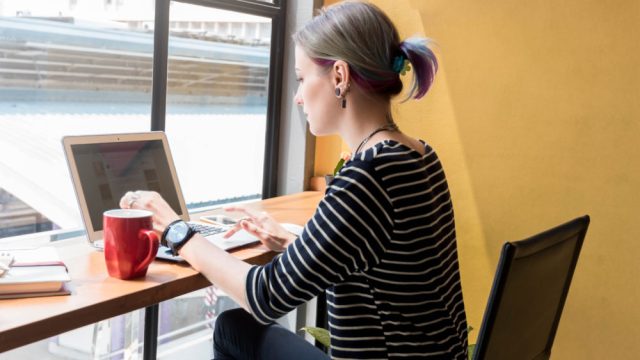 We need to give an ENORMOUS hip hip hooray to the BET basketball drama Hit the Floor. Because over the weekend, the show's creator James LaRosa announced that the show's upcoming season will be written entirely by women.
It's about time we see more women working behind the scenes!
Slayed, indeed.
The show, which centers on the lives of an NBA cheerleading team, will be adding itself to a very small, very important clubhouse of series that feature all-female teams.
Ava DuVernay's Queen Sugar enlisted only female directors, and Jill Soloway's I Love Dick has an all-female writing staff, as examples. Hiring female writers exclusively is such an important move — especially considering that as of 2014, only 26% of films and television shows were being written by women, as reported by the Writer's Guild of America.
Also, according to Jill Soloway, working with a group of women just feels damn good.
"I think a lot of women had been the only woman in other writer's rooms, Soloway told The Playlist. "Like the only girl in the car, the only girl in the room, and had been trying to play the role of 'Be game. Be funny. Don't offend. Be careful what you say.' So, for them to be able to look everyone in the face and say, 'There's another woman,' got things going really lose really fast.
Kevin Bacon, who stars in I Love Dick opposite Kathryn Hahn, had this to say about the show's writers:
"Leave it to a female's writer's room to create two of the best, well-rounded male characters that I've really read in a long time, he said.
We're completely ready to support some kickass female writers and dig into all of Hit the Floor's basketball drama come 2018.