The crazy-amazing hit film "Get Out" almost had an even more intense ending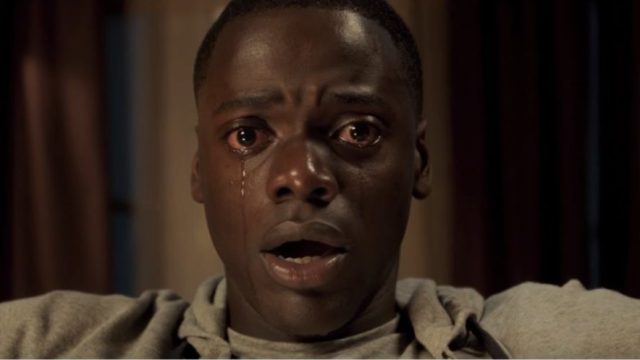 Everyone is ranting about just how good Jordan Peele's horror movie Get Out is, and for good reason. The hit thriller confronts racism in a horror film setting, creating a cult classic in the process. But, what if we told you that Peele scrapped his much darker Get Out ending out for the heroic one we all know and love?
Spoiler alert! Stop at this GIF of a dog smacking the bejeezus out of someone if you don't want Get Out spoiled!
Ok, so as you may know, the film ends with Chris (Daniel Kaluuya) totally offing his white, kidnapping girlfriend Rose's (Allison Williams) family. And brilliantly getting away with it. However, this wasn't always the plan.
According to Jordan Peele, he had a totally different ending in mind for the film.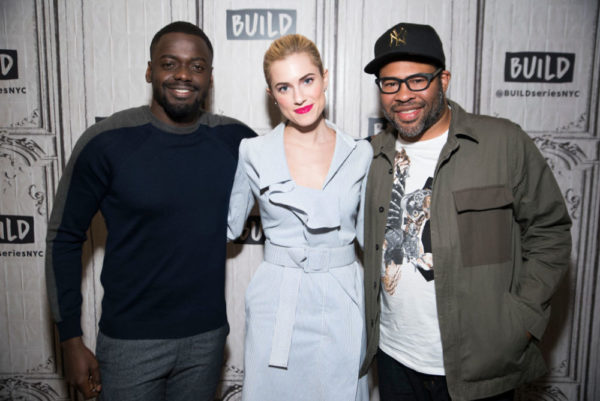 In an interview with Cinema Blend, Peele discussed having an alternative ending in the start. But, decided to give the film a much needed heroic ending, instead.
"I did consider going in that darker direction," Peele said. "That's all I'll say on that. It was one of these things where, early on, the movie was meant to call out racism that was underneath the surface. By the time I started shooting the movie, we were in a more woke America. I realized that the point of this movie no longer was to point out that racism exists. It needed to become about giving a hero, and a release, and an escape, and some joy, even through this uncomfortable, awful subject matter."
To sum it all up, seeing Rod step out of the (TSA) cop car was something that viewers needed. It's a bit of break from what would've happened in reality. After all, remember, the film ends with a black man potentially having murdered an entire white family (of evil people who were trying to kill him)! Even in "a more woke America," as Peele says, in real life, the danger might just be getting started for Chris. It makes total sense that Peele thought poor Chris, after all that, needed a clear win.
Get Out is currently in theaters, and is a total must-see!