"The Hills" star Whitney Port has announced she's having a baby!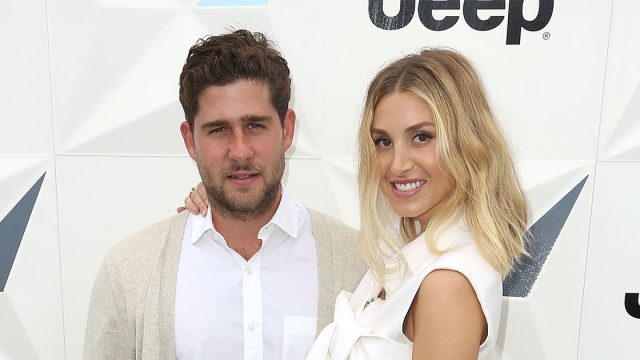 Congratulations are in order as Whitney Port has announced she's expecting her first child with her partner Tim Rosenman, and we couldn't be happier for her!
Whitney Port, you might remember, came to public consciousness after appearing in MTV's iconic reality show  The Hills. Port was an intern at Teen Vogue, alongside the show's protagonist Lauren Conrad, and eventually ended up with her own spinoff series, The City, which saw her move to New York to further pursue a career in fashion.
Well, now Whitney Port has revealed that she's expecting a baby, and don't you just absolutely LOVE good news?
Port announced the news via an adorable Instagram post, where she asked so pretty pertinent questions.
"Oh hey! Just standing by the window in my underwear, with a BABY in my belly!!! DM me if you know what I'm supposed to do with this thing for how ever many years I'm supposed to be in charge?" she wrote. "Check out my blog for a little letter from me & Timmy and for more behind the scenes of this crazy journey!!!! We are sooooo excited!!!!"
Whitney also wrote about the news on her blog, where she said that her and her partner, Tim, who is a TV producer, were "shocked" at the news.
"When two people love each other so much and the love becomes too great to fit inside both people, it spills over into a THIRD person," she wrote. "This is how I am going to explain where babies come from to the little baby that is now growing inside my belly because Timmy and I are PREGNANT!"
Whitney Port's news comes just a month after her The Hills co-star Lauren Conrad announced that she was also expecting a baby. Both Port and Conrad have been busy since their heady days as reality TV stars. The pair both have their own clothing lines, and having also been involved in other television ventures.
We're SO happy for Whitney and her partner Tim, and can't wait to see more from her blog as she talks about her experiences of growing a tiny human! Congratulations guys!