Hillary Clinton revealed the title of her new memoir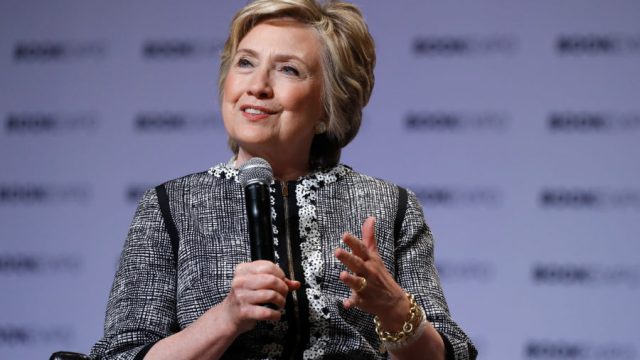 While we're living in what some would consider the tumultuous political climate of the current presidency, former presidential candidate Hillary Clinton is reaching out to tell her story. In an effort to clarify what happened — from her perspective — during the 2016 election, Clinton has written a memoir, aptly titled What Happened.
Due to hit shelves September 12th, What Happened covers Clinton's experience becoming the first woman to be nominated for president by a major party. She goes into detail about how her candidacy was plagued with sexism, rage, and "stranger-than-fiction twists," (as publisher Simon & Schuster writes).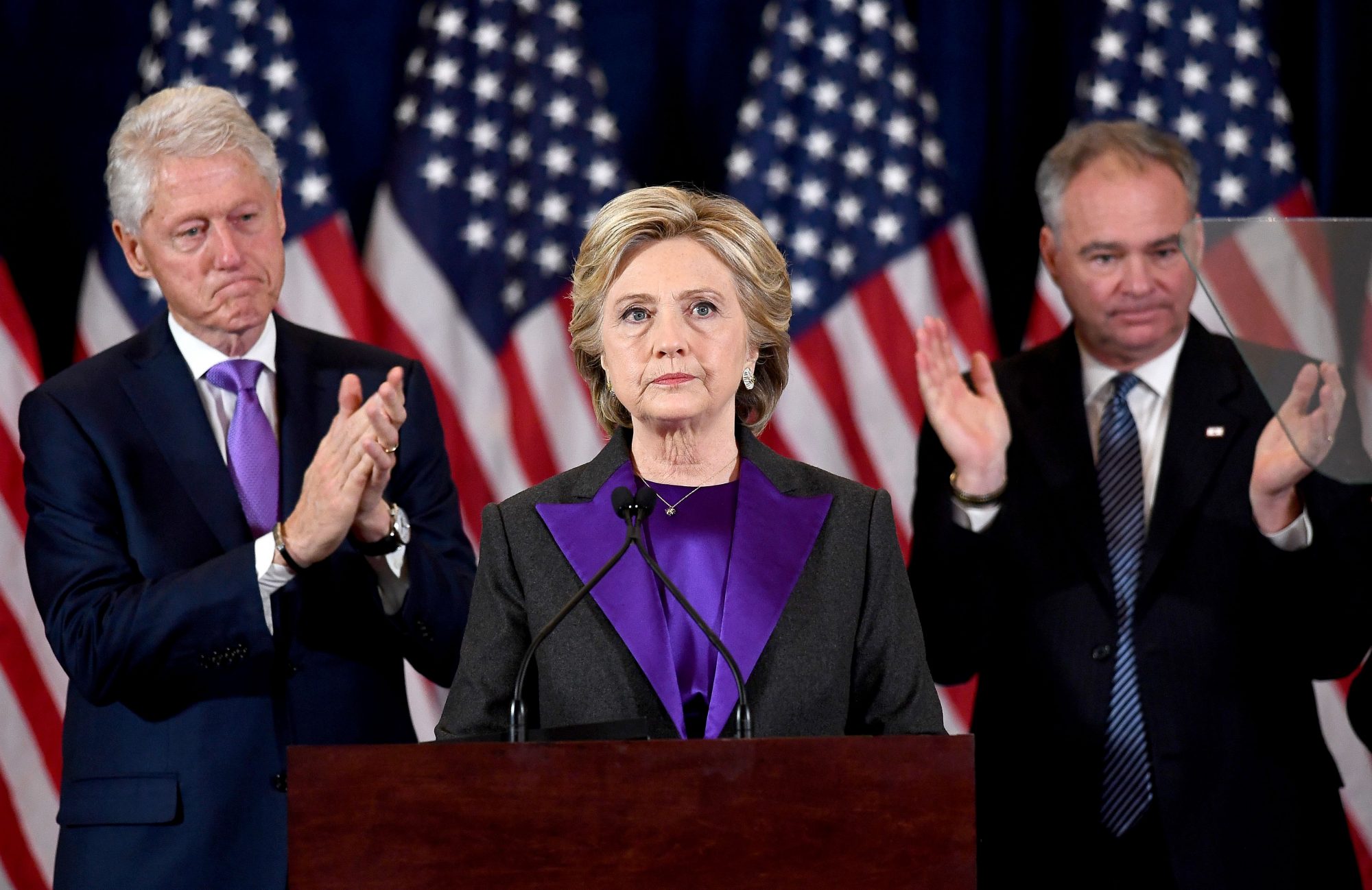 Clinton packs her book with candid details and personal thoughts she could never express during her candidacy. "In the past, for reasons I try to explain, I've often felt I had to be careful in public, like I was up on a wire without a net," she writes in the memoir's introduction. "Now I'm letting my guard down."
We are so ready for raw, unguarded Hillary. Bring it on.
Not only does Clinton open up about the "challenges of being a strong woman in the public eye, the criticism over her voice, age, and appearance, and the double standard confronting women in politics," but she also talks about Russian interference during the election.
The publisher says that What Happened is also a "cautionary tale" about Russia's threat to the United States democracy.
Simon & Schuster told the Associate Press that Clinton's memoir recounts her loss, the mistakes she made during the election, and how she picked herself back up again after the devastating result.
What Happened will be a bittersweet read for many, but an important one nonetheless.