Hillary Clinton is likely to win the popular vote while Trump gets electoral vote
In what could possibly be a repeat of the 2000 presidential election, Hillary Clinton is likely to win the popular vote, People reports. If this should occur, Clinton will become only the fifth presidential candidate to secure the overall vote but not the electoral college. At the time of reporting, Clinton held 59,385,603 of the overall vote while Trump trailed by more than a 100,000 votes with a total of 59,213, 188.
As People points out, Trump once deemed the electoral college a "disaster for democracy" after Mitt Romney's 2012 loss to Pres. Barack Obama, but obviously those same votes are what solidified his winning the 2016 election.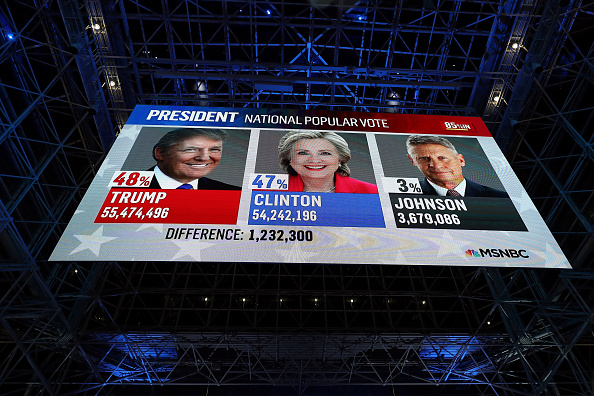 As HelloGiggles previously stated, the presidential results are sobering to say the least and the thought of Clinton winning the popular vote hits us right where it hurts. Nevertheless, let's all keep in mind these moving words from Clinton's concession speech:
"But I want you to remember this: our campaign was never about one person, or even one election. It was about the country we love, and about building an America that's hopeful, inclusive, and big-hearted."