Hillary Clinton joining Jennifer Lopez out on stage might be too much girl power to handle
It's just over another week to the election, and we will finally have a new president for 2016. We are so ready for the possibility of a Madame President, because we're with her. And so is Jennifer Lopez, who threw a concert for Hillary Clinton out at her concert in Miami last night. Hillary and JLo appeared at the free concert to encourage voters in the swing state of Florida in Miami's Bayfront park. JLo is just another fabulous ladies in a long line stars, who have been supporting Hillary Clinton for president.
Before Hillary came out, JLo gave an impassioned speech about the upcoming election.
https://www.youtube.com/watch?v=gYep0_XbNDg?feature=oembed
"Ladies and Gentlemen, the next and first female president of the United States, Hillary Clinton."
JLo got the crowd pretty pumped up, and Hillary entered fabulously amidst feathers and fanfare.
Hillary urged voters to "get loud at the voting booth."
YAASSS! We love to see all this girl power exploding on the stage, and we love that Hillary managed to work in some JLo fire into her speech.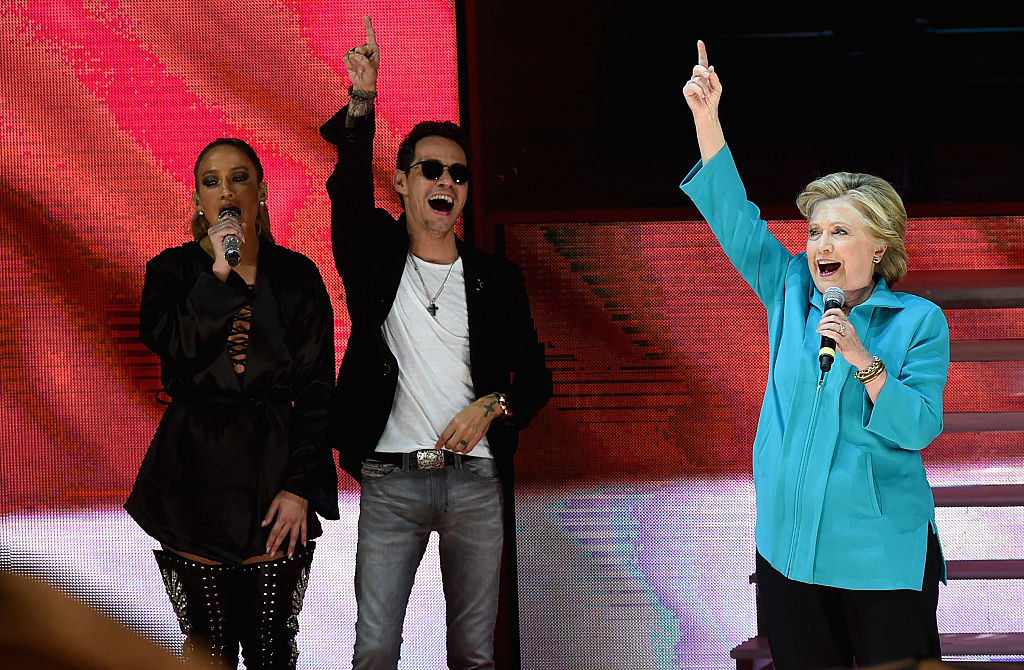 Hillary Clinton and Jennifer Lopez together onstage is so much girl power, we're not sure we can handle it.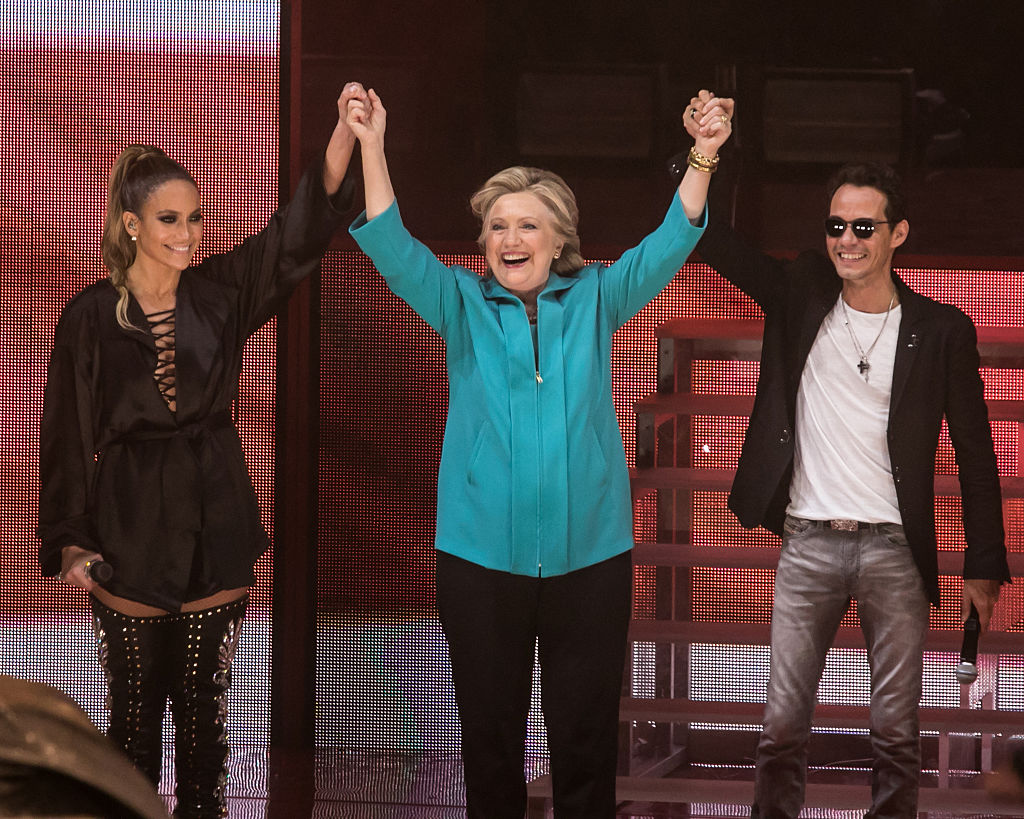 Marc Anthony joined the concert as well in support of Hillary.
Jennifer Lopez donned a fabulous patriotic look as she performed.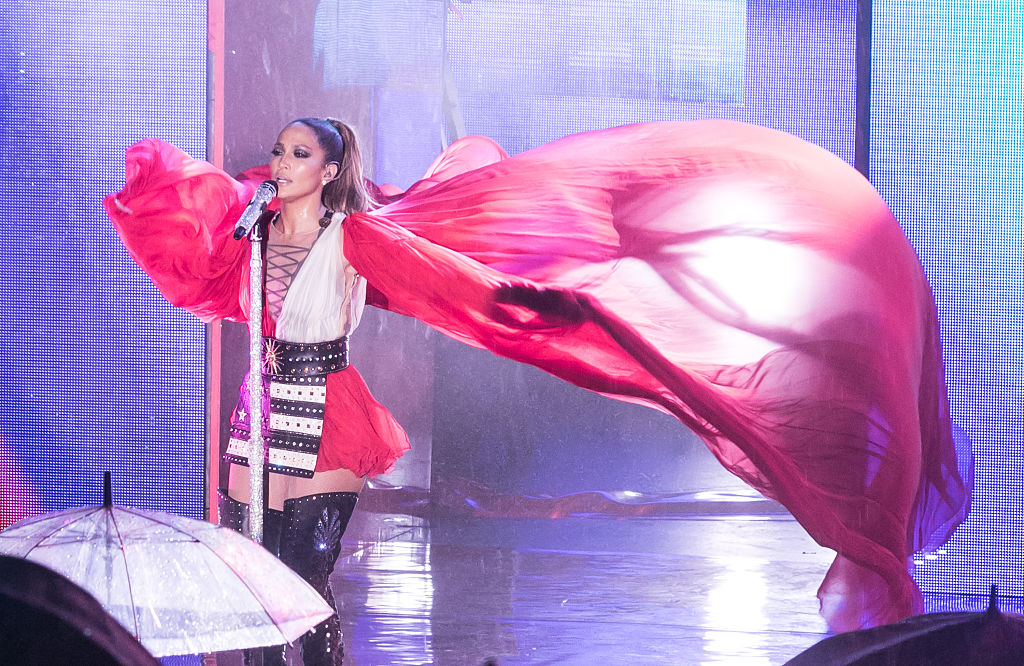 JLo looked incredibly stunning in that billowing red cape. With a presence like that, it's tough not to be inspired by patriotism.
With girl power like this going on, we can't help but feeling inspired.
https://www.instagram.com/p/BMMXMkZgc6Y
We agree, JLo. Love does make the world go round.