Hillary Clinton shared how you can help fight the abortion bans, because your voice matters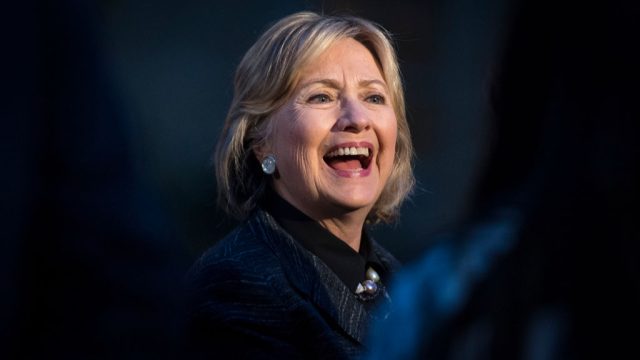 Last week, the state of Alabama passed the strictest abortion ban the country has ever seen. It will make nearly all abortions illegal in the state, including those for victims of rape and incest. The controversial new law also places a minimum 10-year prison sentence on any doctor who performs the procedure at any stage of a woman's pregnancy.
In response, on Tuesday, May 21, abortion rights protesters have organized rallies that will take place in almost all 50 states—and Hillary Clinton tweeted advice on how we can join the #StopTheBans protests.
The former Democratic nominee is referring to the 50+ organizations—including Planned Parenthood and NARAL Pro-Choice America—who are participating in #StopTheBans protests nationwide.
"Across the country, we are seeing a new wave of extreme bans on abortion, stripping away reproductive freedom and representing an all-out assault on abortion access, the event's website reads. "Politicians shouldn't be making decisions best left to women, their families, and their doctors.
Just hours after the law was enacted on Monday, May 15th, Clinton, who has long been a supporter of abortion and reproductive rights in the U.S. and around the world, called the ban an example of "appalling attacks on women's lives and fundamental freedoms."
In another tweet, she added: "None of us should accept a future in which our daughters and granddaughters have fewer rights than we do. Choose a way to help, ask a friend to join you, and let's get to work."
Though it's unclear if she'll attend any of the rallies, Clinton's tweet and support are important. Her words mean a lot to all the women defending their bodies and fighting the relentless attacks on their reproductive rights.