The Hillary Clinton emojis you've always wanted are finally here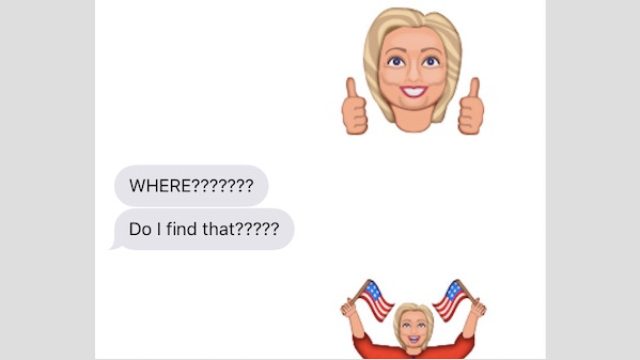 The former Secretary of State and presumptive Democratic Presidential Nominee has been granted something an honor even BIGGER than the White House right now. Well, bigger when it comes to the concerns of our smartphone. Hillarymojis have launched, and when you're done texting crying sad faces, and unicorns, and poop to all your friends, obviously the next logical step is to text lil' Hillarys.
The emoji keyboard is just like any other cool and quirky keyboard you might have on your phone. Think, like Bitmojis, but 100% more red, white, and blue.
Hillarymojis features everything from a big Hillary thumbs up, to Hillary dressed as Wonder Woman (why not?), and even her rocking a "The Future is Female" t-shirt. You can also text Hillary shrugging, and for the the occasions that call for it, a Woman Card emoji. As of today there are also two emojis that feature Hillary and Bernie Sanders — one of them tangoing, the other of them being best friends forever.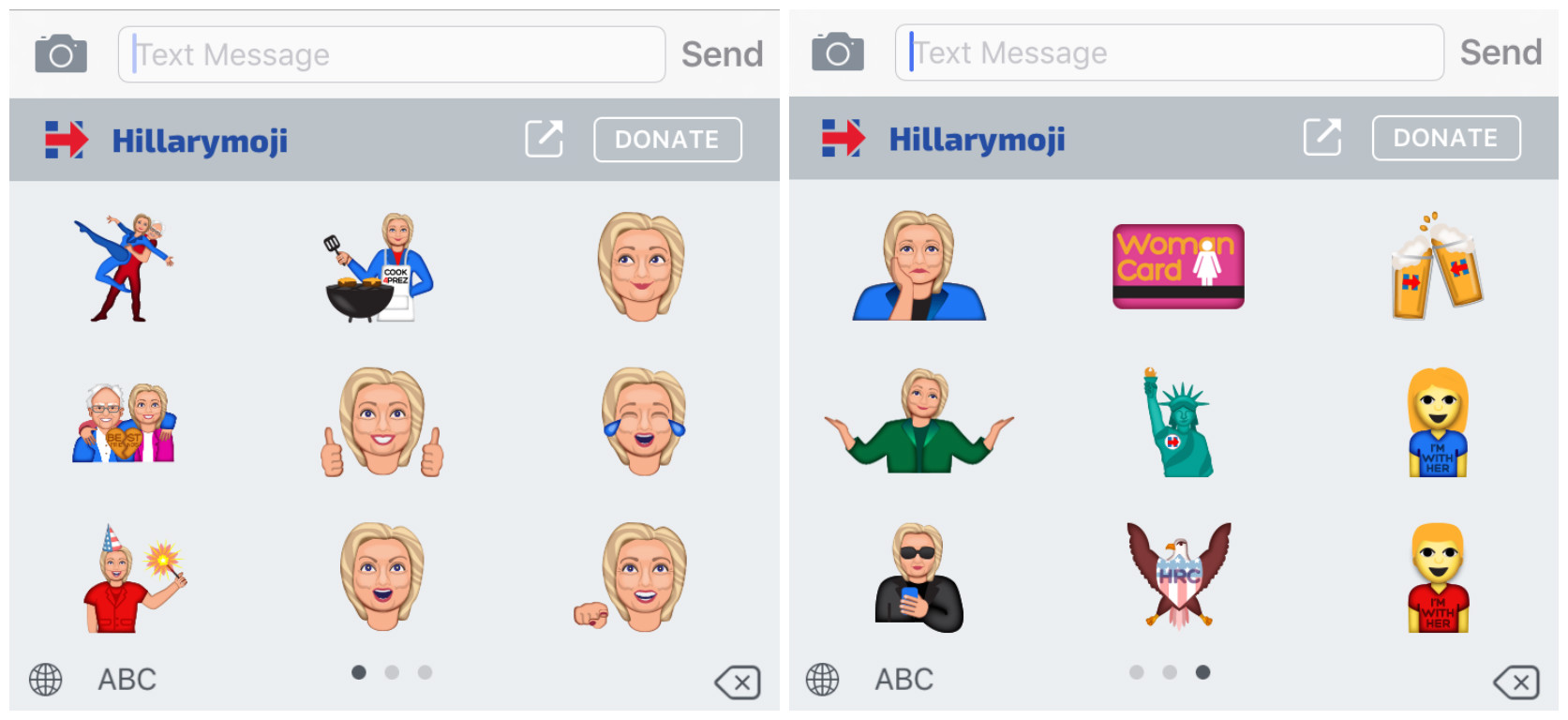 In case you're wondering about the reaction to these new Hilarymojis, I texted both my sister and my mother, and they had ALL CAPS RESPONSES.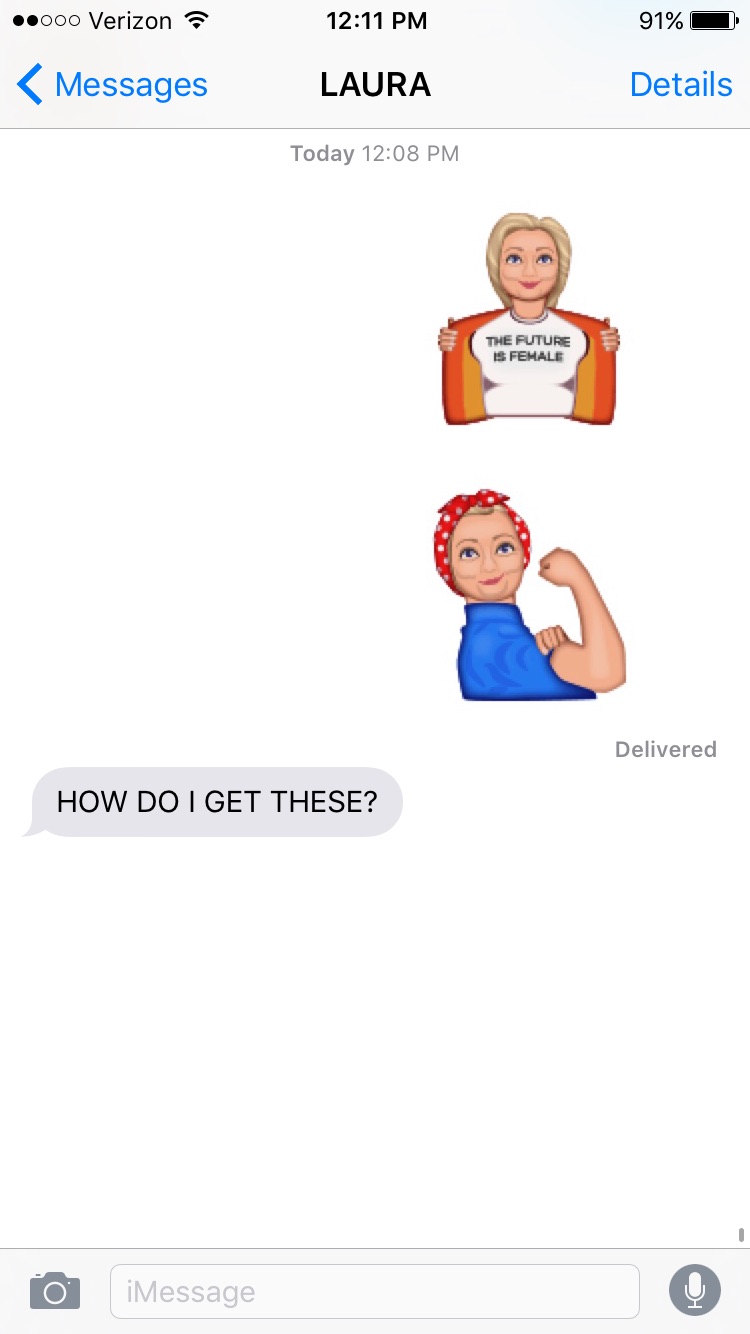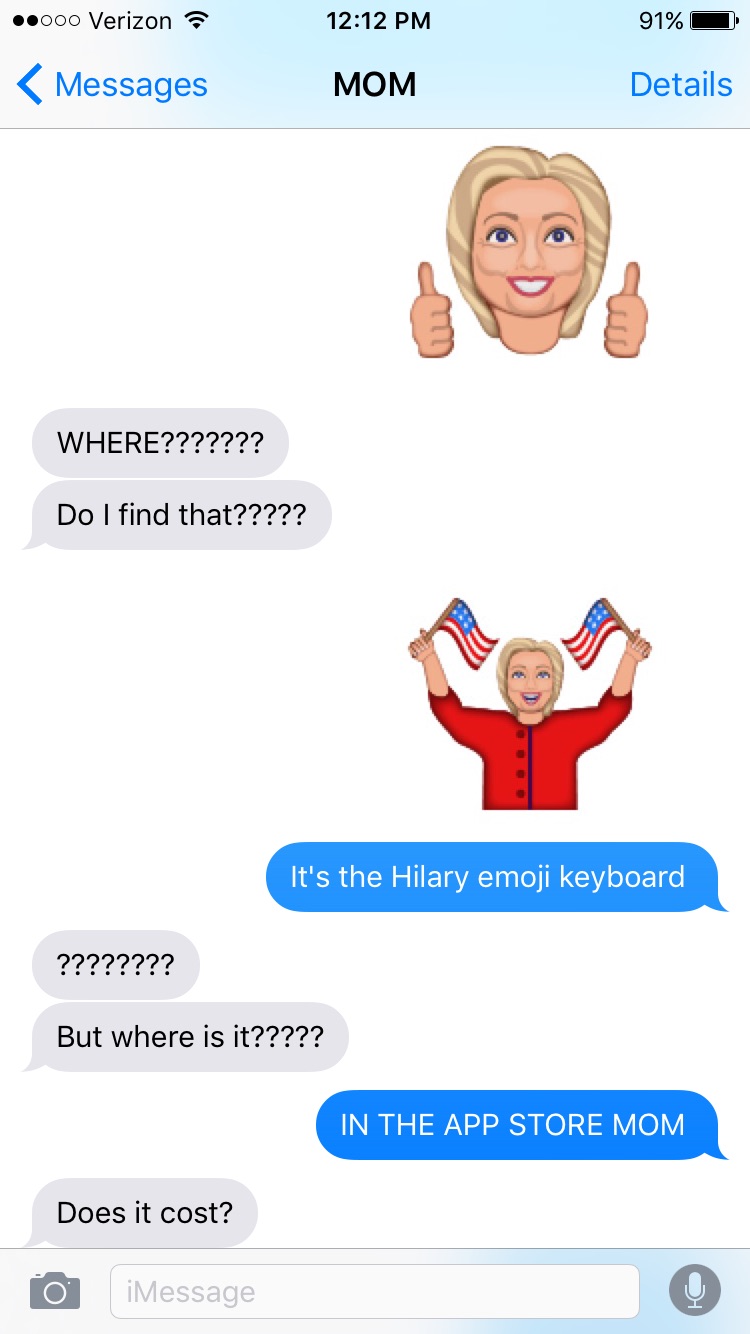 To answer my mom's question — and in case you're wondering, too — the app is free to download, and you can do so here. Happy texting!