We're calling it: Hillary Clinton's new docuseries is going to be must-see TV
Consider our calendars officially marked. On March 6th, 2020, Hulu will drop all episodes of a new docuseries titled Hillary. The show will be a deep dive into the life of Former First Lady and 2016 presidential candidate Hillary Clinton, and based on the teaser trailer alone, we have a feeling that this series will be must-see TV.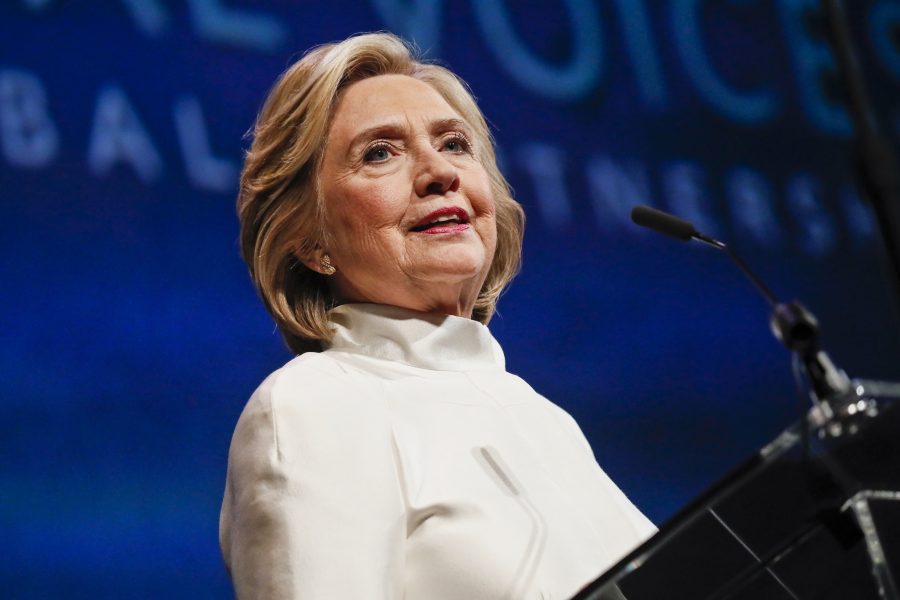 "I provoke strong opinions," Clinton says in the teaser, released December 10th. "What you see is what you get."
And with a 50/50 like-to-dislike ratio on the YouTube trailer, it's clear that this Hulu docuseries has already sparked some pretty strong opinions. Once the show premieres at the Sundance Film Festival in January, we can only imagine more strong opinions about Hillary will flood the internet.
Hulu describes the series as "a portrait of a public woman, interweaving moments from never-before-seen 2016 campaign footage with biographical chapters of Hillary Rodham Clinton's life. Featuring exclusive interviews with Hillary herself, Bill, Chelsea, friends, and journalists, an examination of how she became simultaneously one of the most admired and vilified women in the world."
The teaser reminds us of some of the misogynistic tag lines that came out of the mouths of American voters during Clinton's 2016 presidential campaign: "I want to vote for a woman, just not that woman," "Her greatest strength is her greatest weakness," and "She's unlikable because she's unlikable."
It will probably be hard for former Clinton voters to get through the Hulu series without getting angry. But, um, we've already been angry for the past three years, so…
Keep your eyes on your Hulu account come March, and tune into Hillary to get the scoop of what really went down during the 2016 presidential campaign.