Everyone needs to hear Hillary Clinton answer this teen girl's question about Donald Trump's sexism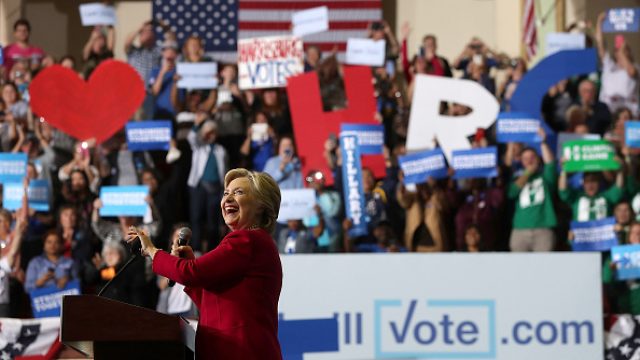 Democratic presidential candidate, Hillary Clinton, has denounced Republican candidate Donald Trump's blatant sexism continuously throughout her campaign — and that's because Donald Trump utters sexist remarks continuously and shamelessly.
You probably remember one of Hillary's latest (and profoundly moving) ads against Trump. It depicts young girls getting ready for school to a soundtrack of Trump's horrific body-shaming comments — including his disgusting words regarding the weight of former Miss Universe, Alicia Machado (words that he still defended in a 3 a.m. Twitter rant after the first debate.)
https://www.youtube.com/watch?v=vHGPbl-werw?feature=oembed
And at a recent town hall in Pennsylvania, we saw an example of the damage caused by Trump's sexism.
A 15-year old girl who the New York Times later identified as Brennan Leach asked an important, courageous, and devastating question related to the incredibly difficult struggles teenage girls face when it comes to body image.
This was Leach's question for the first woman presidential candidate of a major political party:
"At my school, body image is a really big issue for girls my age. I see with my own eyes what Donald Trump does when he talks about women and how they look. As the first female president, how would you undo some of that damage and help girls understand they are so much more than what they look?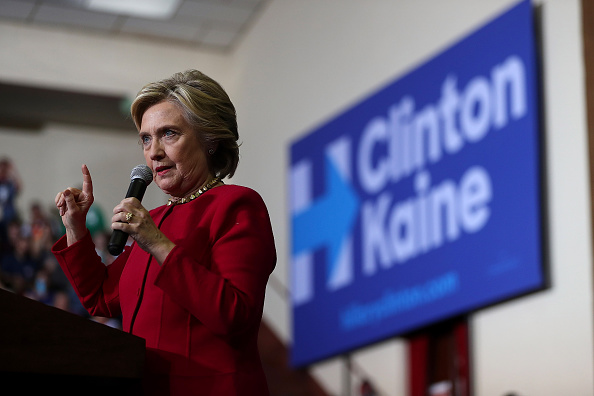 The fact that we exist in a time when a young girl has to ask that question about a rival presidential candidate is horrifying. Hillary first expressed her pride for the intelligent teenager, saying "Thank you! Wow. I am so proud of you for asking that question." 
Next, Hillary responded with excellent advice for how to deal with sexism from Donald Trump or from any other person in our lives — on in the internet and in the real world.
"We need to laugh at it, we need to refute it, we need to ignore it and stand up to it, and especially the bullying... There are too many young women online who are being bullied about how they look and being shamed and mistreated.
Yaassss, laugh in their faces.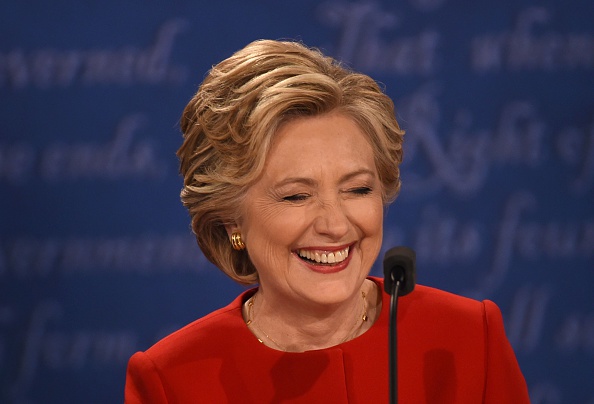 When Brennan spoke to the NY Times after the town hall, she reminded us that Hillary's ad against Trump is based on young girls' current realities:
"It's really hard for me throughout school to see the pain Donald Trump inflicts on my friends... Especially at such an insecure time as middle school and high school.
We all remember the terrible self-esteem we were conditioned to have at that impressionable age, which makes it so very important that we protect young girls by exercising our right to vote.
While you prepare to vote in November, fill out this super quick survey for People magazine that examines who Time Inc readers are voting for, and why. Plus, you'll get a 20% off discount code for the People Shop!