Hilary Duff's grandpa sweater is ultimate #cozygoals
The season for big bulky sweaters and nights spent looking wistfully out windows at the falling rain has arrived, and unlike the tight-fitting crop-topped trends of summer, comfort is once again king. The style maverick and eternal Lizzie Mcguire sweetheart, Hillary Duff, was spotted wearing a bonafide grandpa sweater on the streets of LA, and she is sending off goal-worthy levels of comfort.
While wearing this sweater Duff manages to give off the simultaneous vibes of a cute young actress and a world-worn grandpa who owes his family at least 10 birthday cards.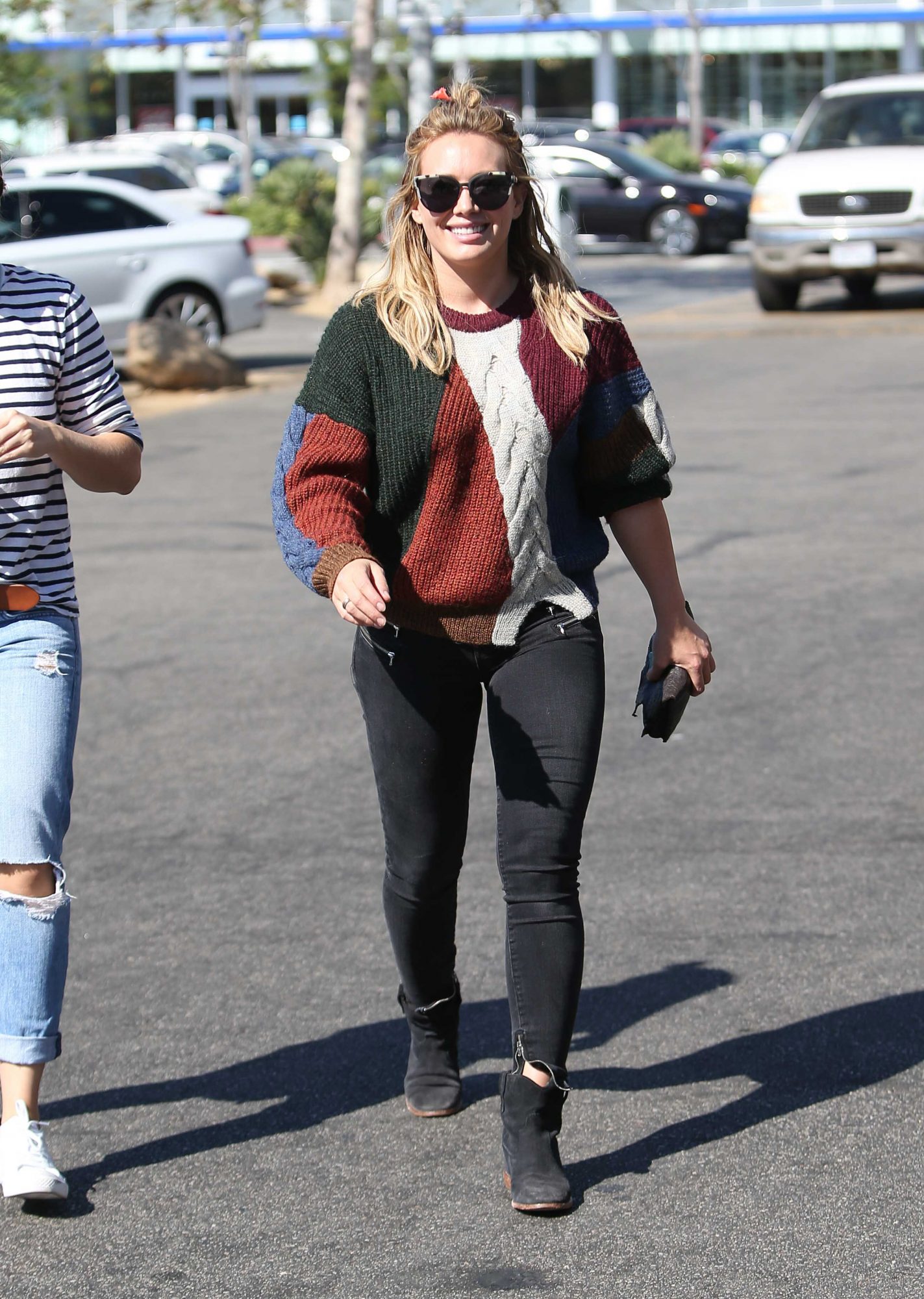 This is a fall sweater that will hold you tight as you finish Elena Ferrante's Neapolitan Novels and chug a cup of Mexican hot cocoa, this sweaters screams "I can be a good grand-dad AND a young trendy LA woman because I contain multitudes."
It just looks so warm and comforting to wear, both physically and emotionally.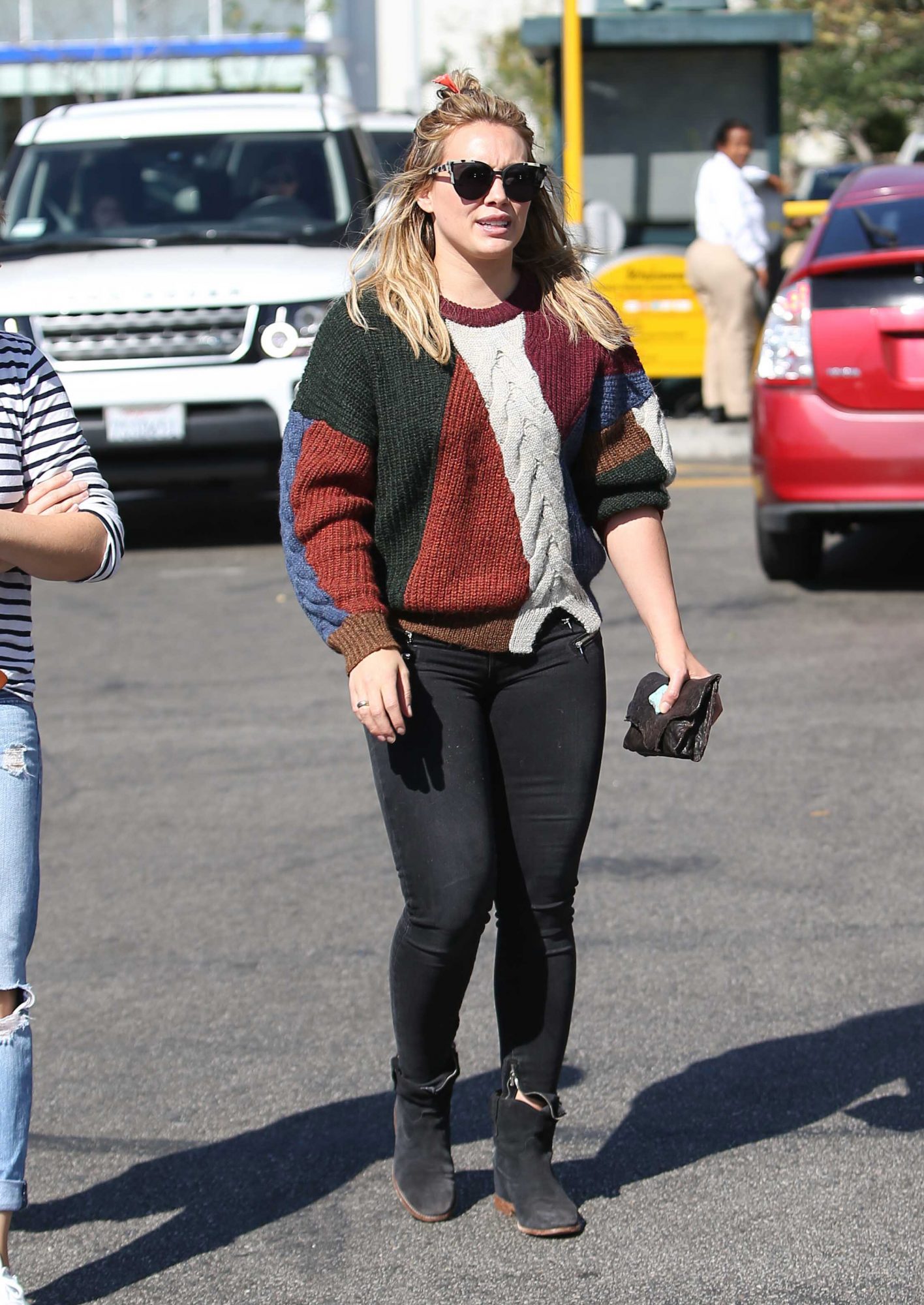 It also pairs nicely with her black jeans and boots, creating a look that works just as well in a Western saloon as it would an early Christmas party.
We're not going to lie, Duff's cozy grandpa sweater is inspiring us to pull the box of winter goodies from the back of our closet.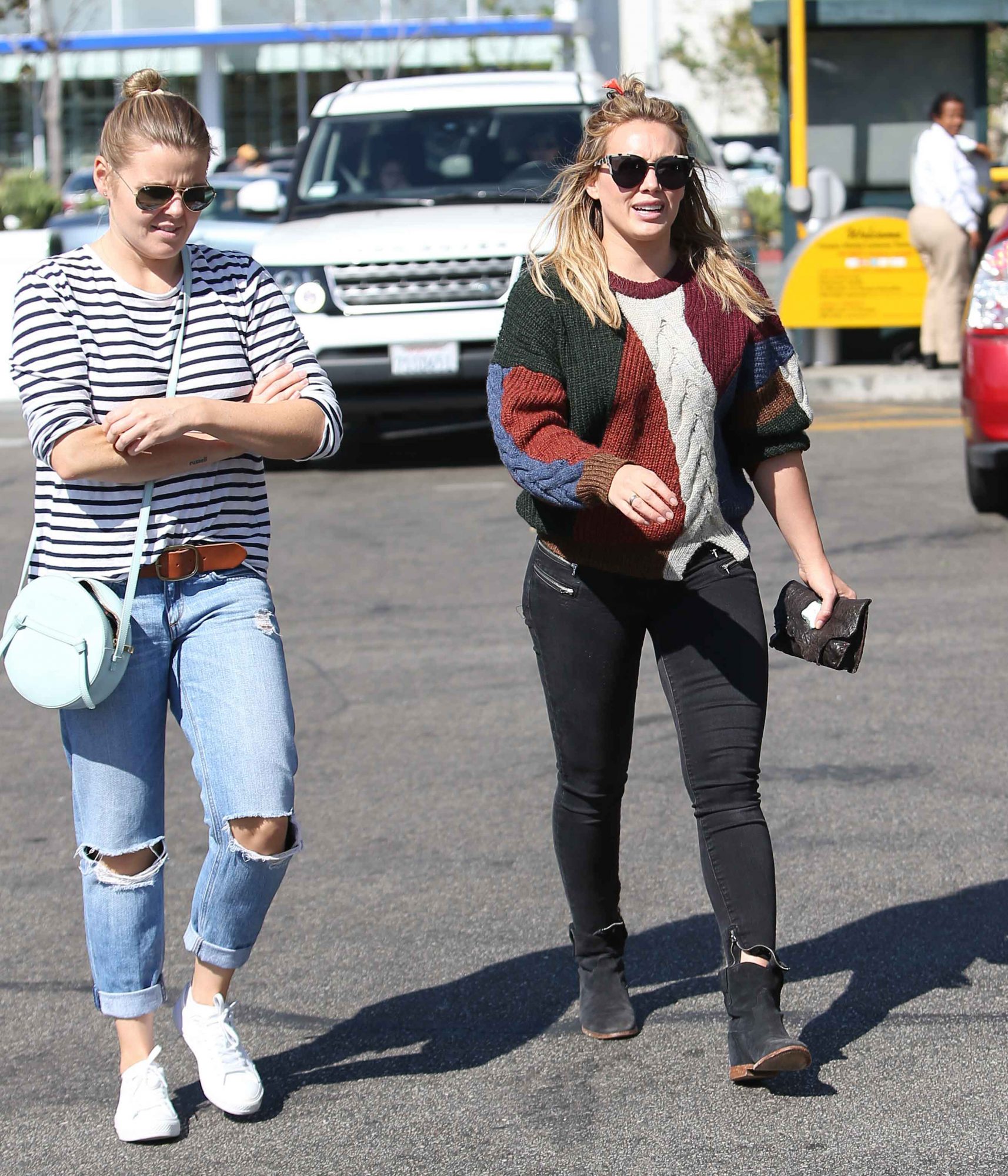 Just because it's getting colder outside, doesn't mean we have to feel the draft.