Hilary Duff's workout leggings are made up of an edgy pattern we're lusting after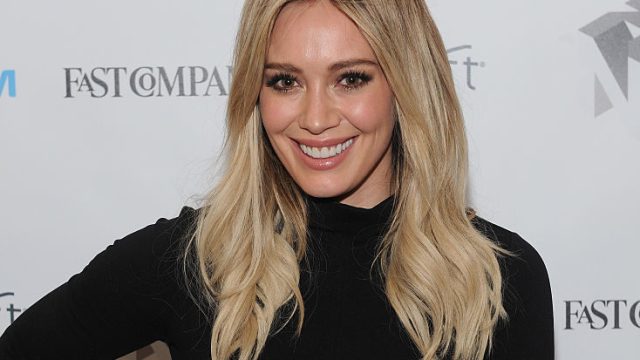 Finding the right workout clothing is the most important part of the exercise process, right? Okay, maybe the ~second~ most important part. Regardless, nothing gives us the confidence to run 5 miles like finding the right pair of leggings because sometimes simple doesn't cut it. Hilary Duff MUST agree since she was spotted leaving the gym wearing the most perfect red patterned leggings.
Duff, who recently split from her trainer boyfriend, hasn't let a breakup stop her from killing it at the gym, while wearing fun athletic gear. We NEED to know where she got them so we can buy a million pairs.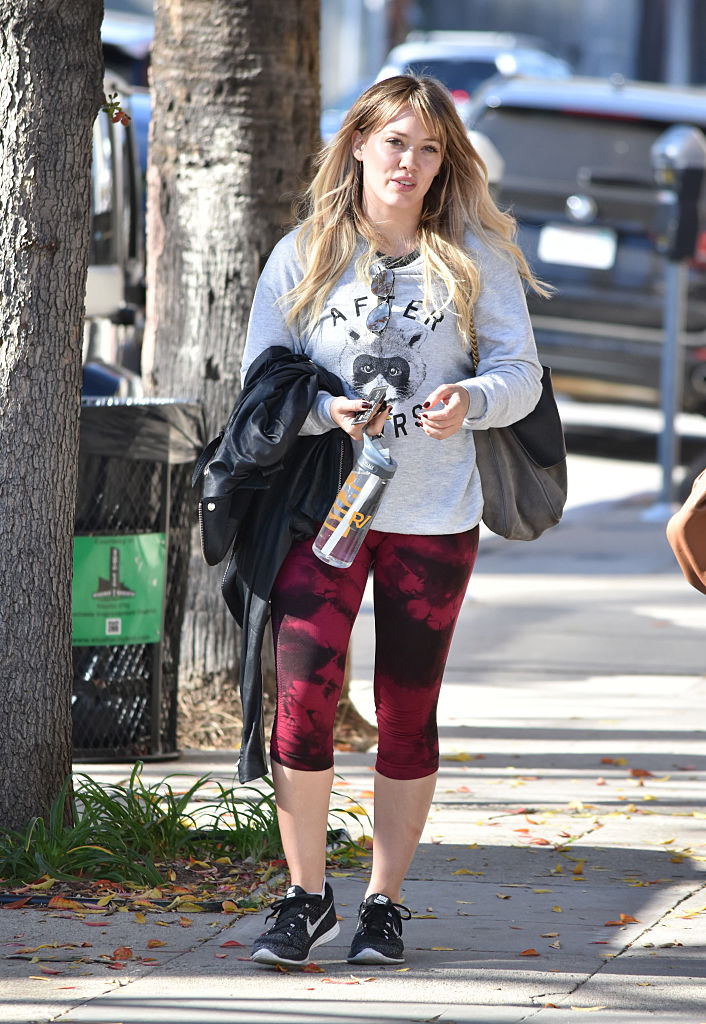 While we couldn't find the ~exact~ brand, yet, we found some ah-mazing red leggings to hold us over while we wait.
These leggings are probably the most similar to Duff's, color scheme-wise, and they look really cool in their own right. Adidas is one of the biggest athletic brands so we totally trust their ability to make us feel confident and athletic.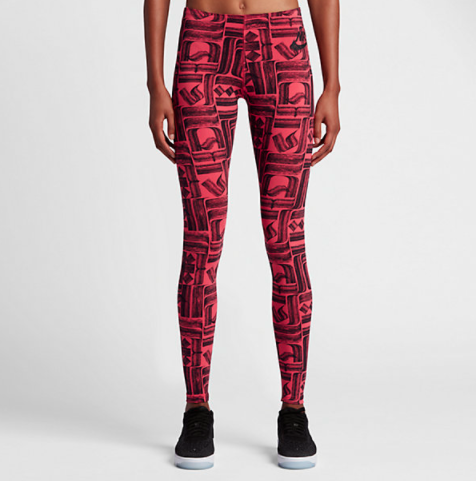 Okay, admittedly these don't look quite like Duff's leggings, but the design is so kickass that we know they're definitely confidence-inducing. They're also perfect for outside exercise in the cold months, because not all of us get to enjoy L.A. temps year-round!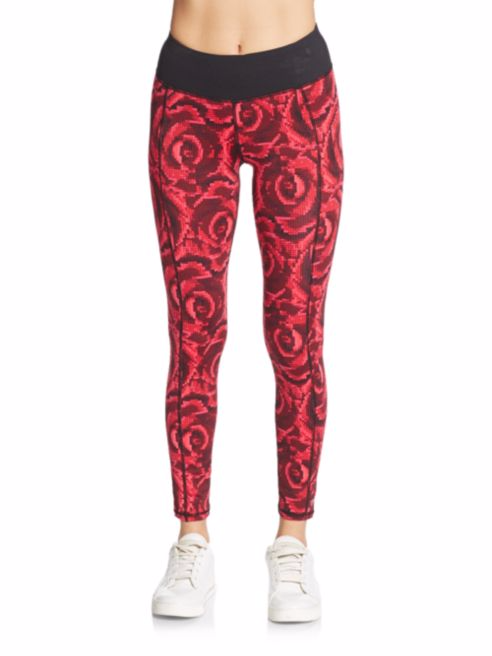 While Betsy Johnson isn't the first brand we think of when we want to buy exercise clothing but these leggings are gorg. They features dozens of roses to come together to create the perfect pattern for killer legs.
Hopefully, Duff will share her workout style secrets with us soon so we can copy her look but until then, we'll have to do our best to recreate it.