Hilary Duff just wore a silk housecoat as outerwear, and we're copycatting her
If you follow any ~fashion girls~ on Instagram, you've probably heard that "pajama dressing" is a thing that's been in style for the last couple of years. And it looks like one former Disney star is ready to get in on the trend. Hilary Duff was seen rocking a silk housecoat at a red carpet event in New York this week, and she makes that nighttime number look damn good.
While we've seen everything from actual button-down PJ tops (à la Jess on New Girl) to silk tanks and shorts (hi, Kendall Jenner) on the streets and the runways, Duff's look at the launch of her Callie Collection wines was particularly chic, and we're coveting her jacket.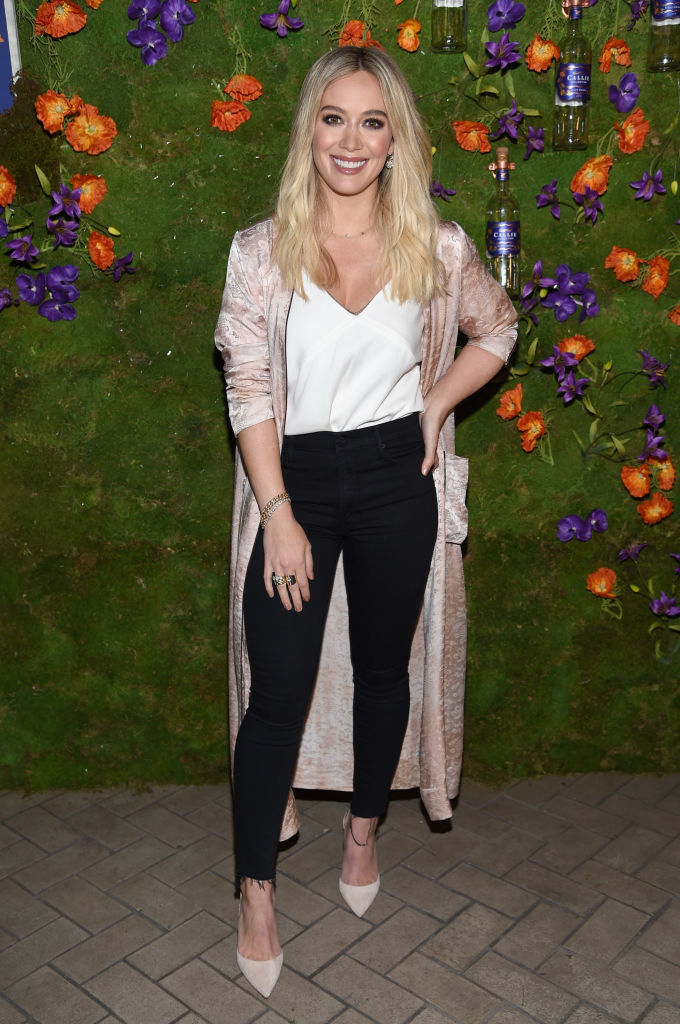 Duff's rose-beige, silk-jacquard wrap-around robe is by designer Raquel Allegra, and it's available online right now from luxury e-tailer Matches Fashion for $773.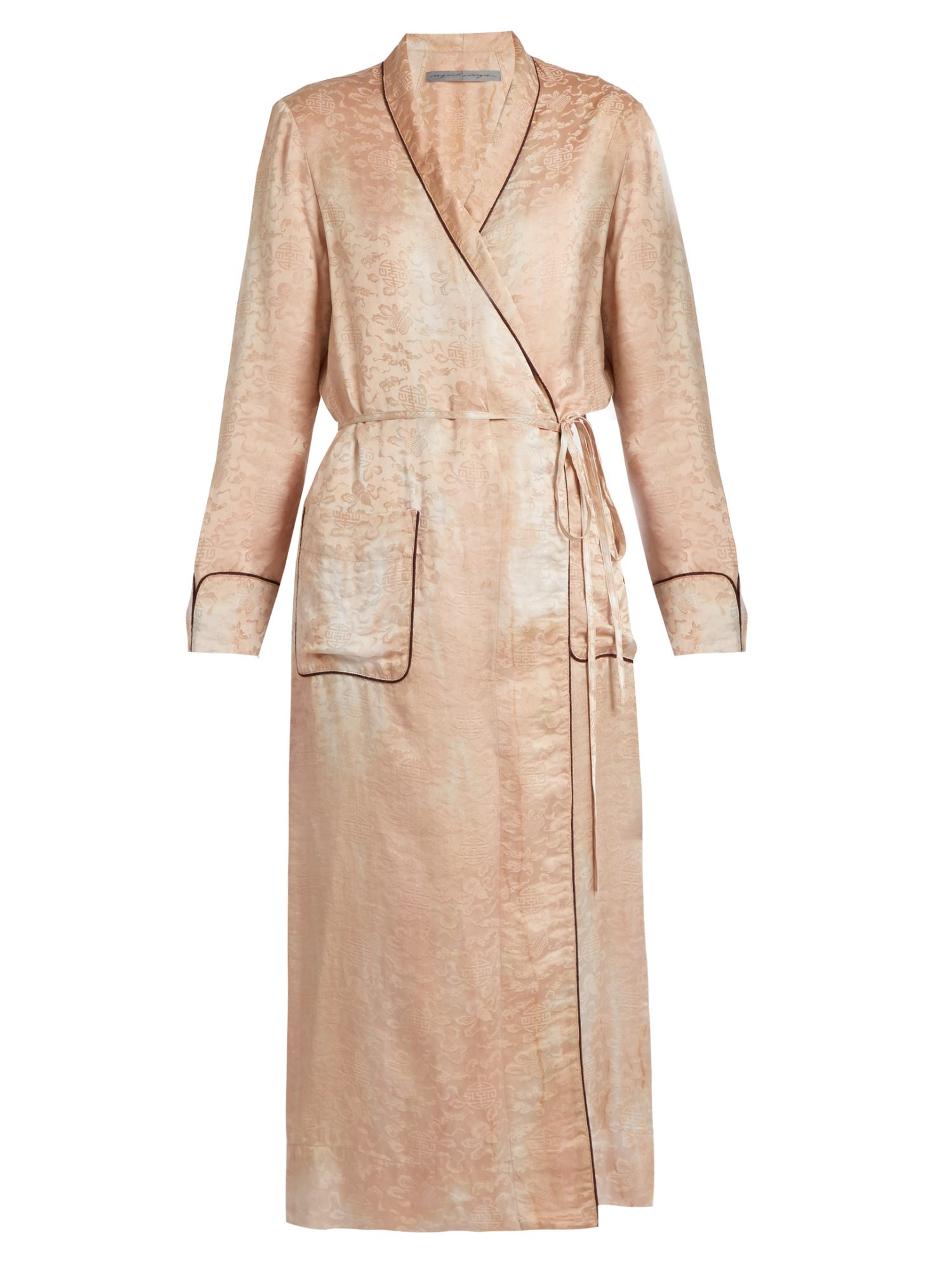 Get it here.
And if you're also swooning over Duff's pants, you can pick up her shredded, asymmetrical-hem jeans, by celeb-adored brand Mother, for $196.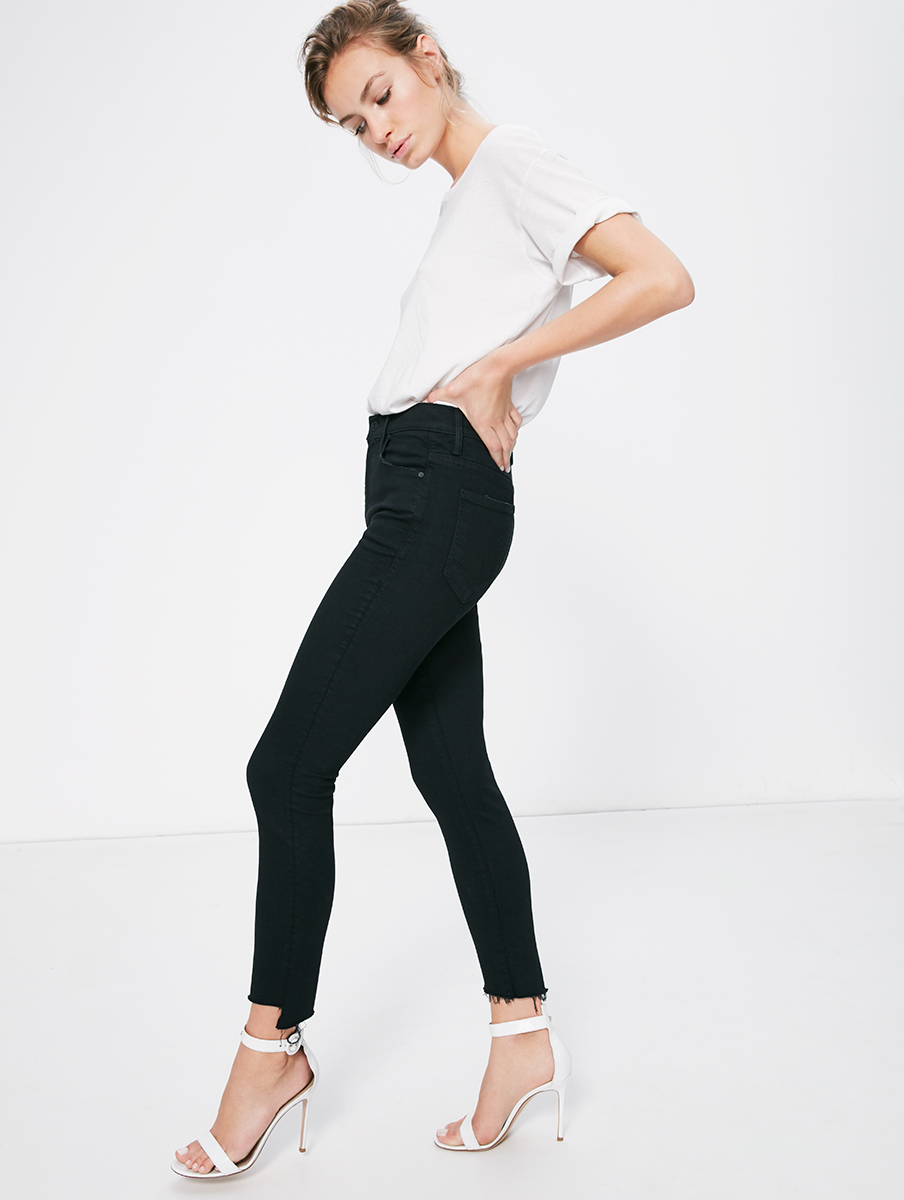 Get them here.
If you're not quite ready to dish out that kind of cash on a housecoat, though, we don't blame you. Below, we've rounded up a few more budget-friendly options.
Missguided "Nude Satin Trim Tie Cuff Duster Coat"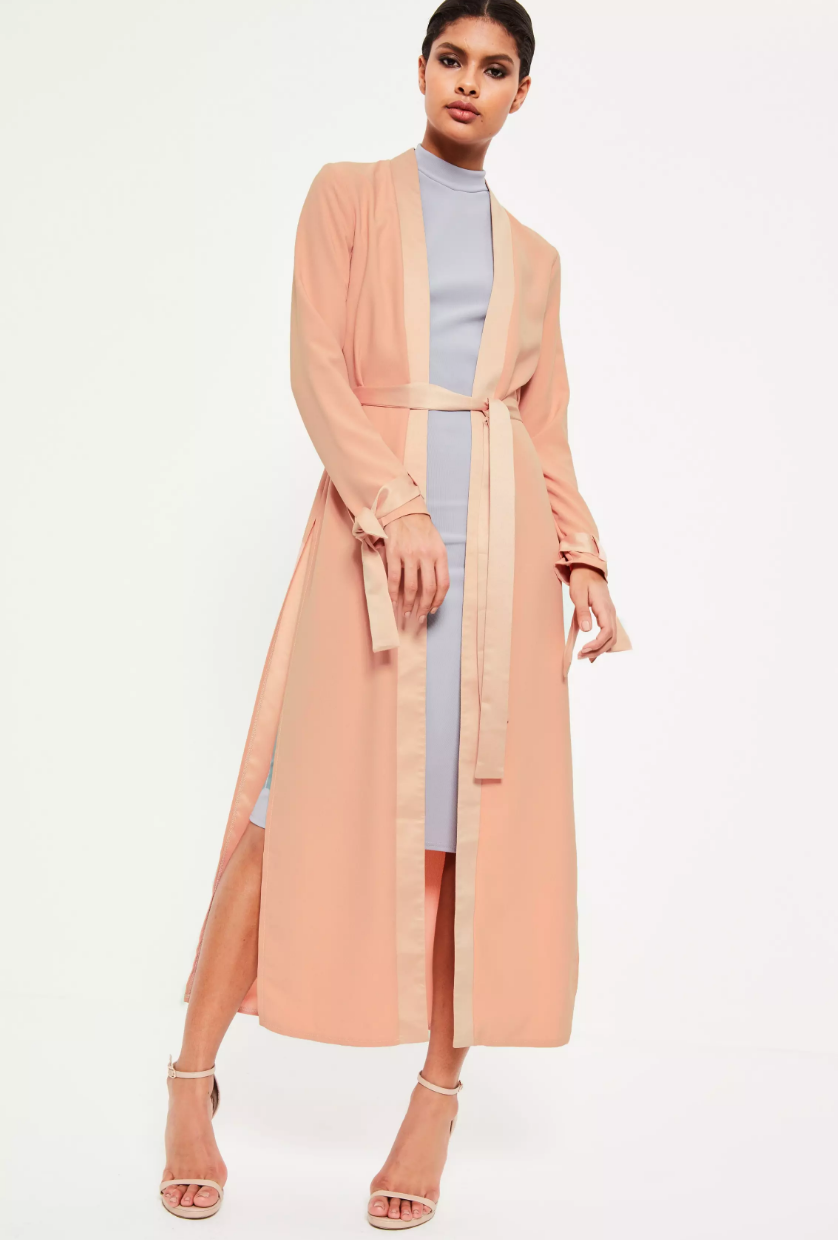 Get it here for $32.
GoJane "Check Yourself Tied Satin Duster Jacket"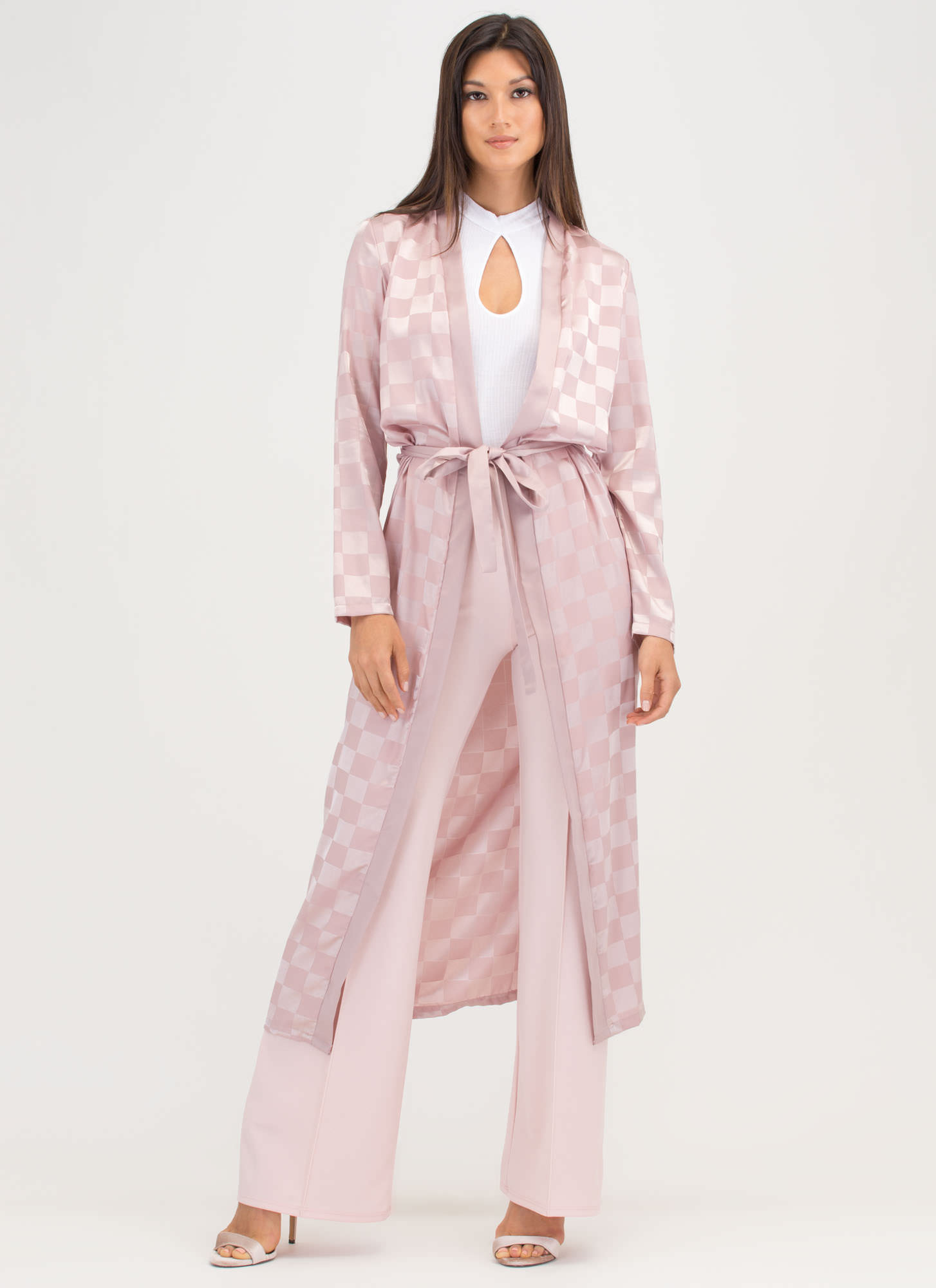 Get it here for $33.
Missguided "Rose Gold Floral Embroidered Duster Jacket"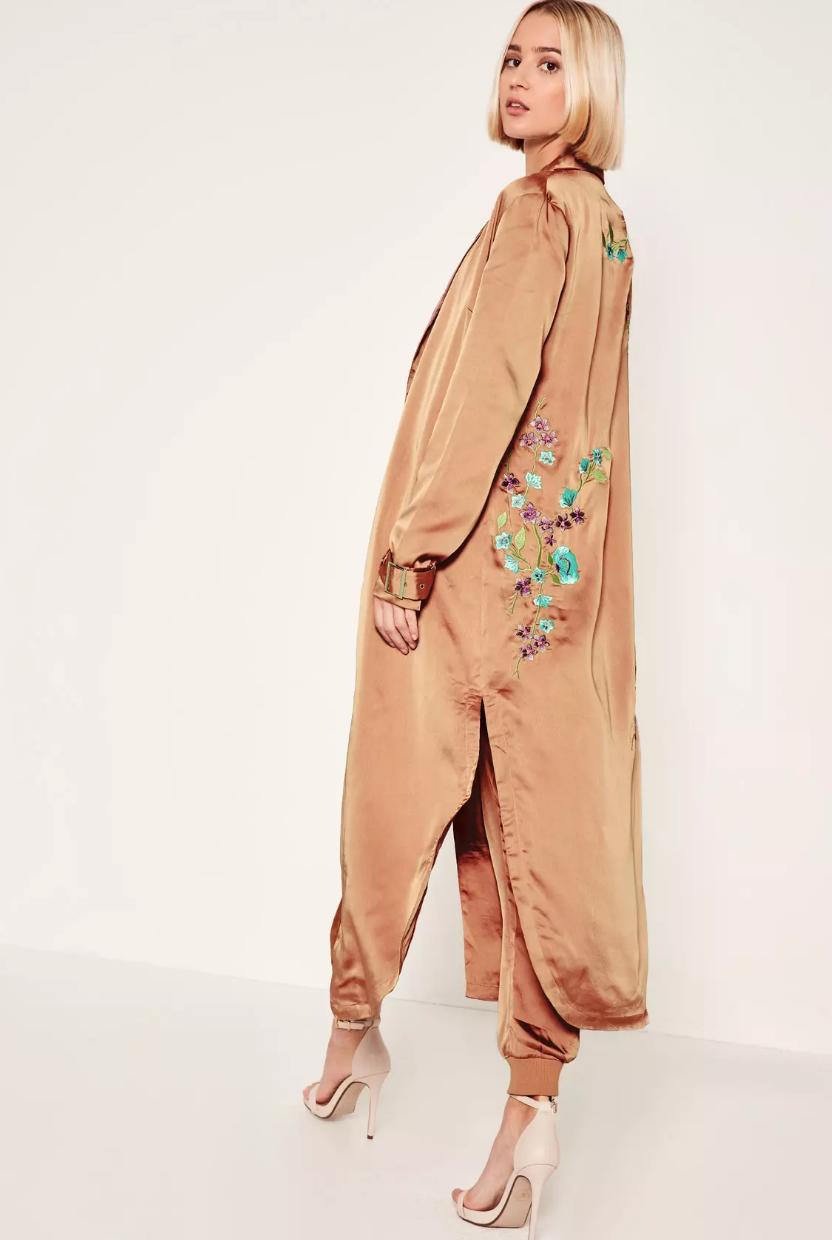 Get it here for $32.
Missguided Plus "Satin Trench Coat"
Get it here for $47.50.
Forever21 "Satin Longline Jacket"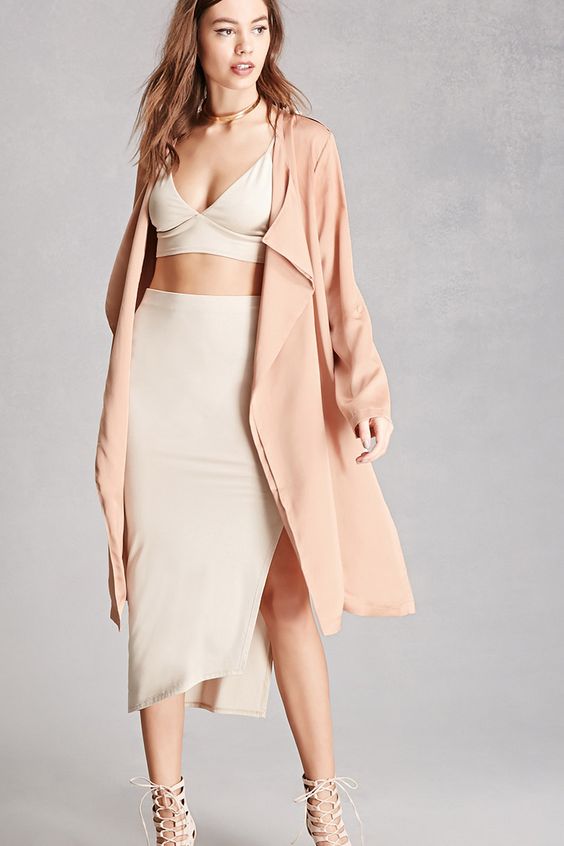 Get it here for $42.
May your spring be chic.