Hilary Duff just stuck up for Selena Gomez in the sweetest way and we love their friendship
It's incredibly hard to live your life in the public eye — especially when you're the most-followed person on Instagram like Selena Gomez is.
With all those eyes on you, even simple tasks can suddenly become more difficult. When you're dealing with a disease like lupus, the way that Selena is, it gets even harder.
But despite announcing back in August that she's taking a break, the attention — both positive and negative — just keeps coming.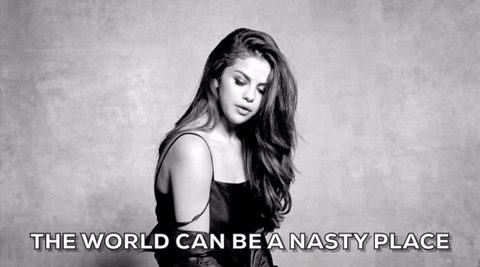 Luckily, fellow Disney Channel alumna Hilary Duff has Selena's back.
According to Seventeen, Selena came up in an on-air conversation between Hilary and Sirius XM's JustJenny.
"I think it's hard [for younger celebrities]," Hilary shared. "I just feel for them. When I was just coming on to the scene was when all the gossip stuff started, but now it's at such an extreme level. And there's just such a focus on personal life. It must be a really tough struggle. I feel it and I'm not even dealing with it on the level they're dealing with it on."
She also talked about how even though celebrity gossip can be fun and entertaining, people know better than to get too wrapped up in it.
"People read it and it falls out of their heads so fast now. The public is smart [about] gossip magazines and that they're just trying to make money. I'm sure people gossip about it with their friends for a second, but at the end of the day, they love those people and they love their music... I think the saving grace is that [Selena] makes great music and so people love her," Hilary explained.
We think Hilary is spot on. It's easy to get caught up in the buzz of an Instagram feud or a particularly juicy rumor, but at the end of the day we're all just fans of Selena who love and care about her.
We love both of these ladies — and the girl power realness they share.