This is what Hilary Duff thinks about the fact that her son is slowly realizing she's famous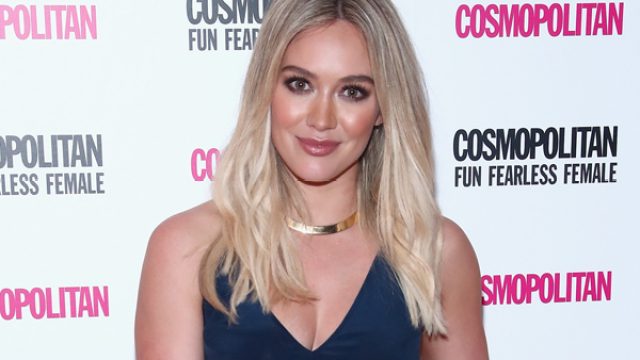 We all know Hilary Duff is a celebrity, but not everyone does. In fact, Duff's son, Luca, is just realizing she's famous, and she's not quite sure how to handle it.
Even though Duff has been on our radar ever since we were teens and obsessed with Lizzie McGuire, her son is new to the "famous" side of her.
On Sunday, Younger — the show Duff currently stars in — released an interview clip with the actress. In it, she talked all about how her son, who is five-years-old, is just uncovering her acting life. Spoiler alert: Luca's idea of what his mom actually does is the cutest thing ever.
"Luca doesn't know the word famous," Duff said in the Younger video. "He's starting to figure out that my job is different than other mommies at school, other mommies and daddies. But he asked me if I was a Ninja Turtle the other day."
Being a Ninja Turtle would be an awesome day job don't you think?
"And I was like, 'I'm not a Ninja Turtle, I am on TV.' He's trying to figure it out, he doesn't really understand," she continued. "He did figure out my last name, which was so weird because it is not just something that is thrown around."
Even though Luca has discovered his mom's name, he can't exactly say it with ease.
"And I was like, 'what's my name?' It's funny when your kids find out your real name and that your name's not mom, and he can barely say the H in my name," she explained. "Then when I asked him that question he was like, 'It's a, it's a, Hilary Duff.' And I was like, 'Woah, what? How did you know that? Who told you that?' It was very bizarre."
Despite knowing Duff's real name, and that she is on TV, Luca is still in the dark.
He's only five, remember?
"No, I don't think he knows yet," she concluded. "He knows that I sing and that I work. I think in his mind he's like, she's definitely the purple Ninja Turtle."
We're not going to lie, we now want to see the 29-year-old actress as the purple Ninja Turtle. Like, stat!